This time of year brings on so many wonderful feelings mixed in with a giant gulp of guilt.  There never seems to be enough time to absorb all the magic that is there for the taking.  Currently I am in the weeds with editing, staring at a home that has yet to be decorated and wondering how on earth "the list" will ever be checked off.  And even though we end each season with "next year we will do better" it never changes – it is always crazy.  Thankfully what has changed is our attitudes.  No longer will work or others be put ahead of the things that make us a family, the things that make us smile and the things that remind us what living is truly all about.  Because if we skip the memories that solidify us nothing else matters, including work.  Traditions feed my soul and give me the boost I need to get through each of these busy days.  They are my lifeline and my promise – time will always be made for them, no matter what.
The year we became pregnant with Jettie was such a special one.  Our journey to her was not without bumps and to finally be able to tell the world we were pregnant was the best gift we could have ever asked for.  I'll never forget that picture perfect snowy day that we began our tradition of cutting down our Christmas tree.  Something we had always talked about and officially started when our family was about to grow.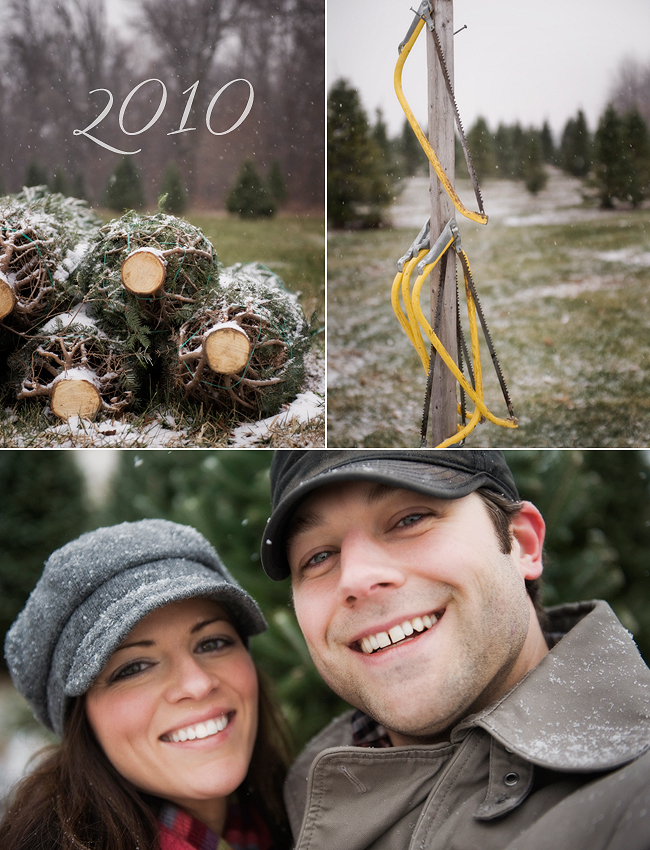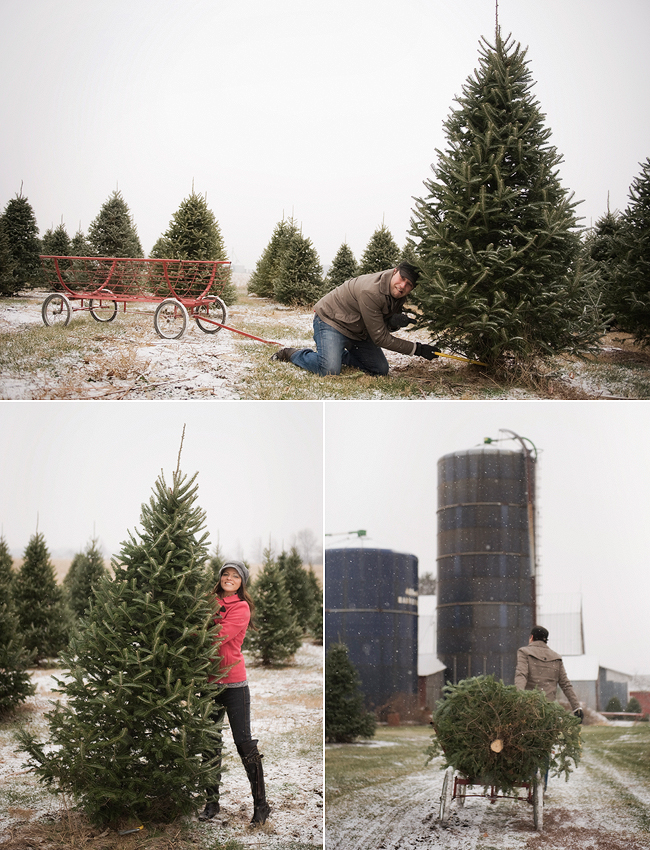 The following year our Jettie was here and we were ecstatic to take her to the tree farm.  She of course had no idea what was going on, which was amusing to us.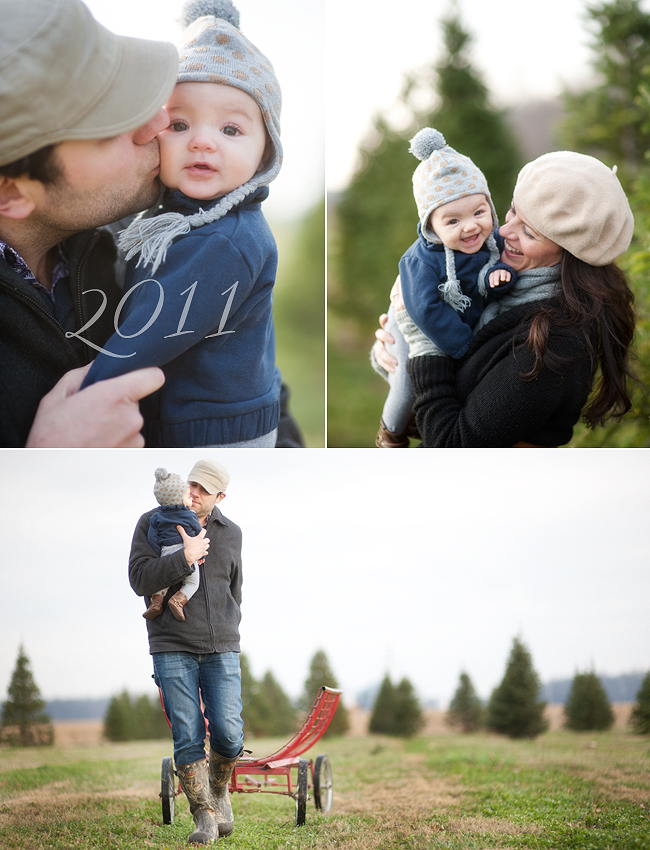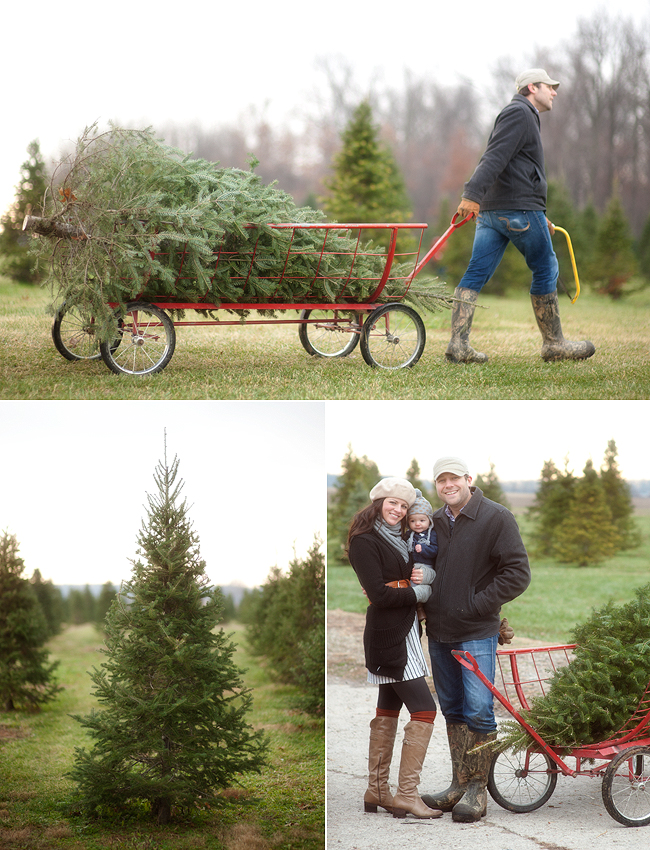 In 2012 we had a walker which meant we had a little extra "help".  She was so proud to walk with her Daddy after cutting down the tree.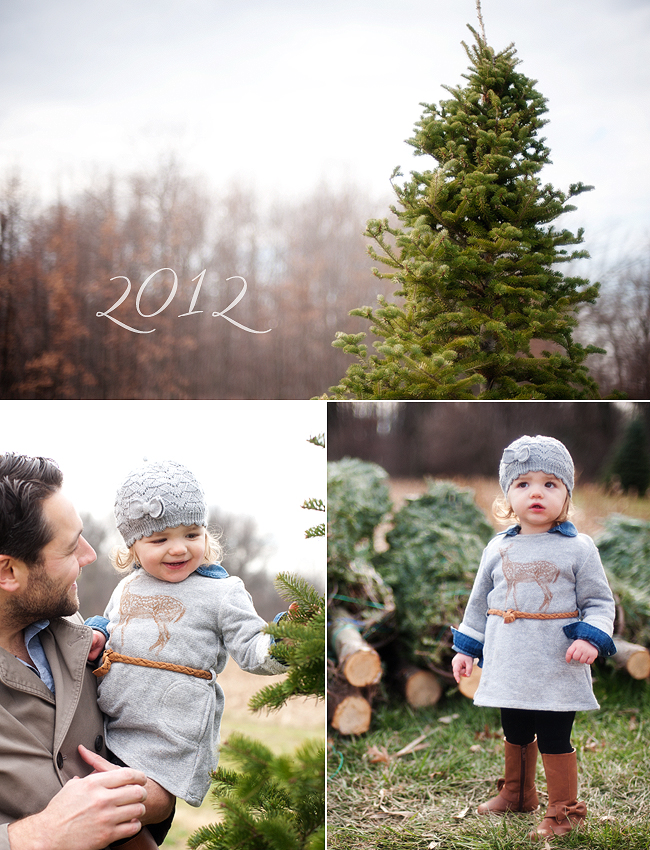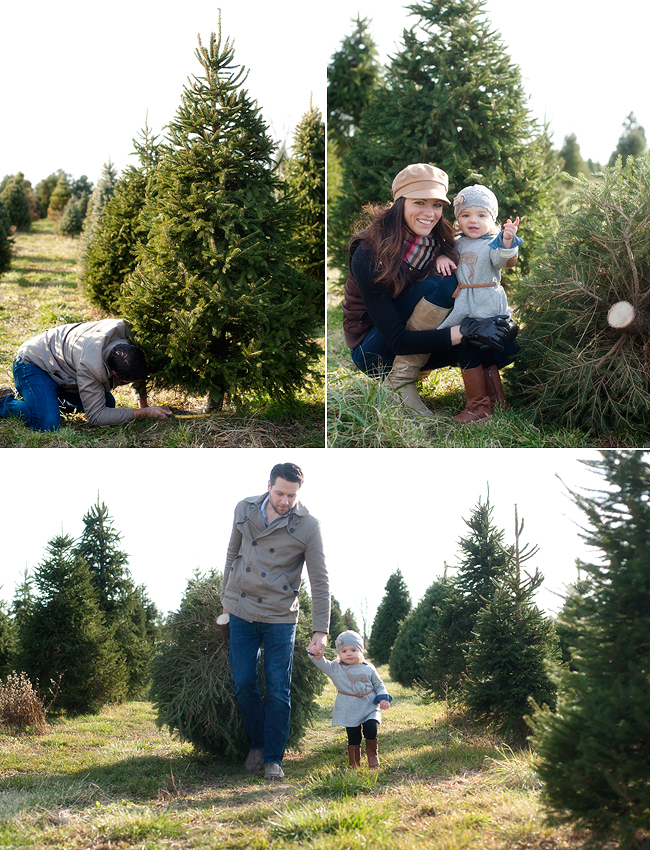 And then this year she actually chopped down the tree herself (kidding… her daddy was standing right beside her to grab the saw just in case).  We made the mistake of going on Black Friday – while we still had fun we decided that less busy days of the season are better for us.  Nonetheless a beautiful (undecorated) canaan fir is standing proudly in our living room.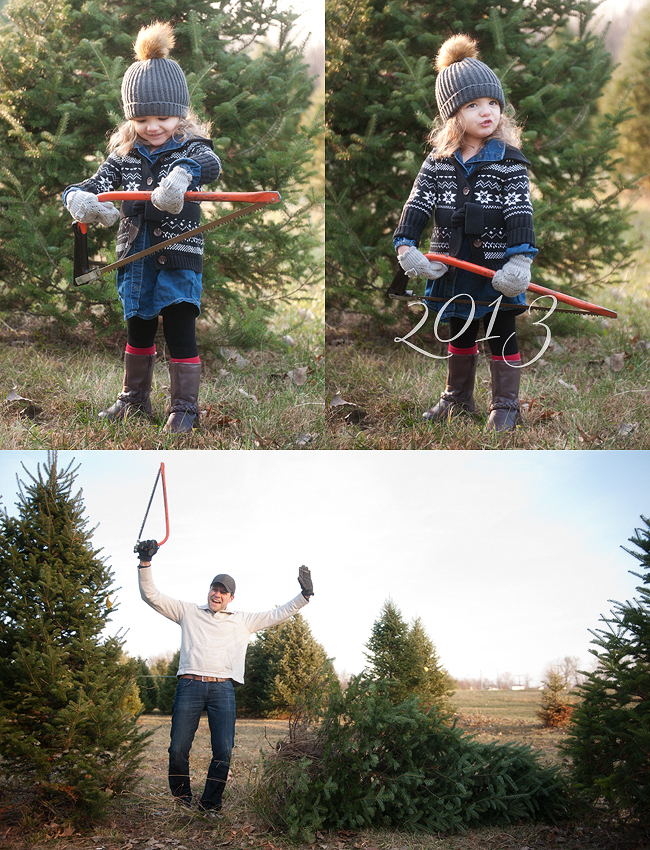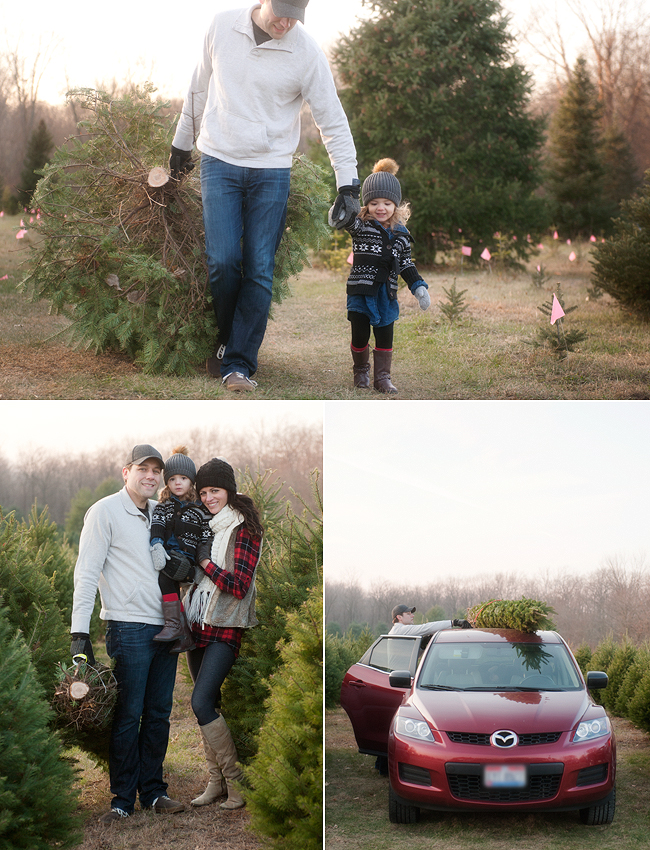 We joke that some year time will get away from us and our "tree cutting" tradition will be choosing a tree in the parking lot of a grocery store.  And honestly that's more than ok, as long as we are together and it is documented is all that matters.  I am not the super photographer mom of capturing all moments with my big girl camera but certain traditions I will always be sure to grab it.  This is one of them.
Cheers to your family traditions!