Thanksgiving calls for gatherings- friends, family, food.  Whether you are traveling to celebrate or staying close to home, it's always fun to feel put together when you are seeing so many familiar faces.  A warm smokey eye works with whatever your plans may be- staying in or going out.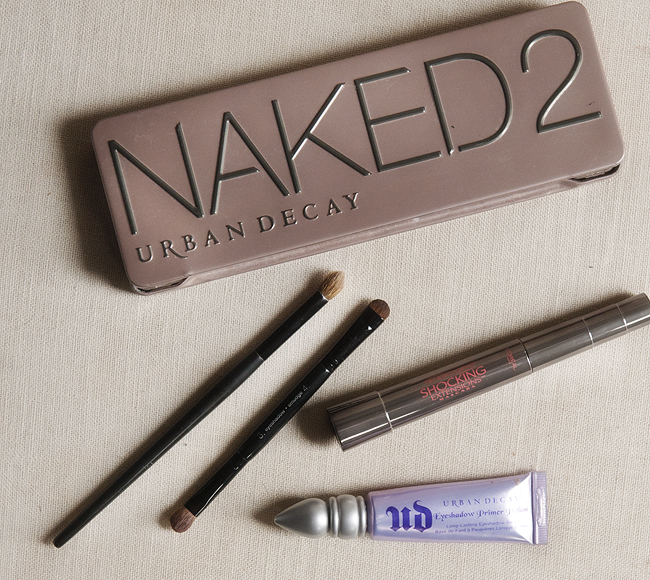 If you don't own the Naked 2 pallet- put it on your list for Santa immediately.  It's fabulous.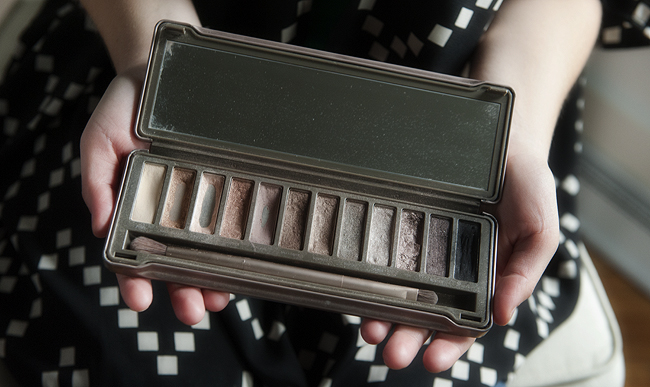 Honestly, any of these colors will create a great warm eye- but for this look I used the white on the end as a highlighter, a medium center brown all over, and the end brown & black to add definition.

To create this look, begin by prepping your face (moisturize, foundation, bronzer- whatever your routine is). Next:
1. Use a light, shimmery brown to sweep your entire lid, focusing on the inner corner.
2. Using quick, brisk brush strokes continue color over entire area that you will be adding shadow, helping to "shape" the look.
3. Using a medium shade, focus on the outer corner of your eye, being sure to leave space between your brow and lid.  Add a bit of black to make a more dramatic look, or leave it lighter for a more subtle look.
4. Line your eyes using black liner to mimic the shape of your shadowed lid. Finish with mascara, blush and lipstick or gloss.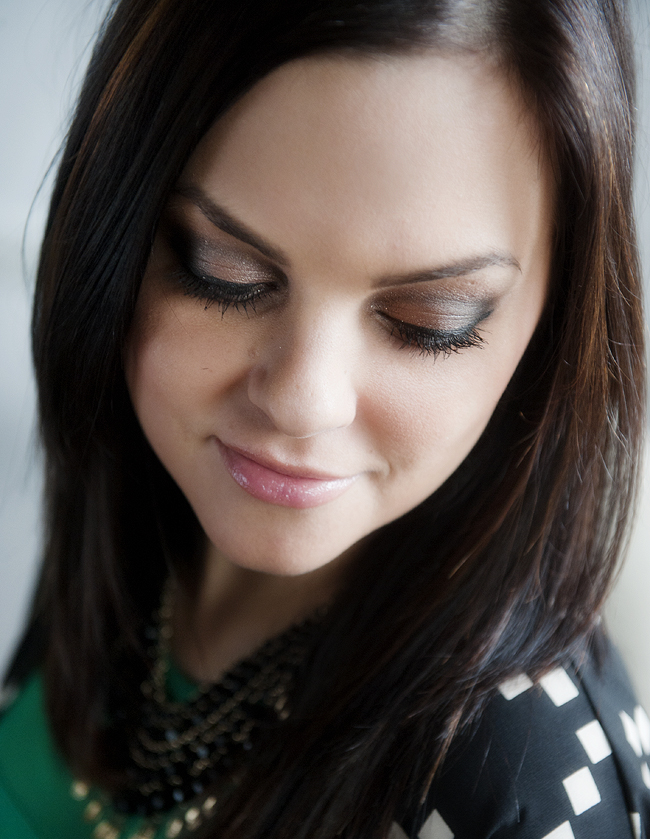 Let the festivities begin!