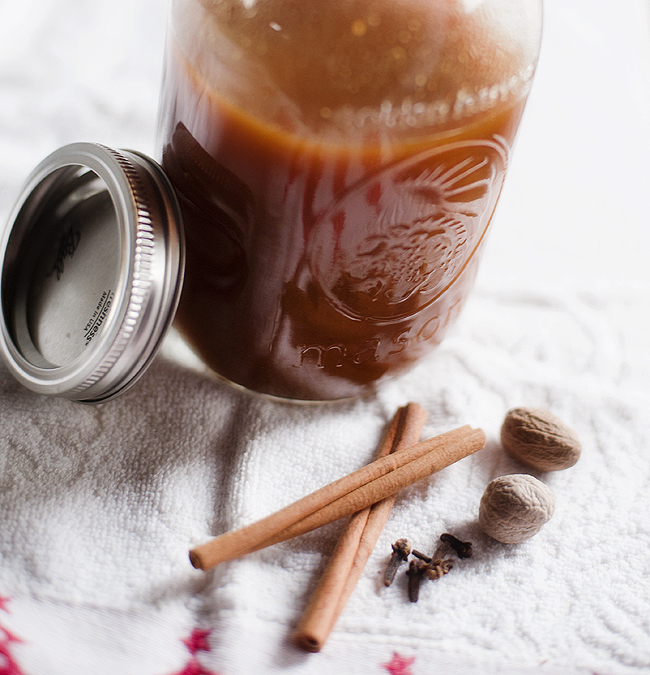 Pumpkin spice anything sounds good to me, especially with Thanksgiving and Christmas in the air.  Unfortunately baking does not happen often in my home therefor the cakes, pies and cookies are all a pipe dream to me.  Coffee on the other hand happens.  Everyday.  No exception.  Admittedly I am a half & half only cup o' joe drinker but when I saw this syrup on Pinterest I had to try.  This will now be my weekend treat, bad day pick me up and evening sip.  In other words I'll drink it everyday and gain 10 pounds of sugar weight (that's why New Year's resolutions were invented right?!).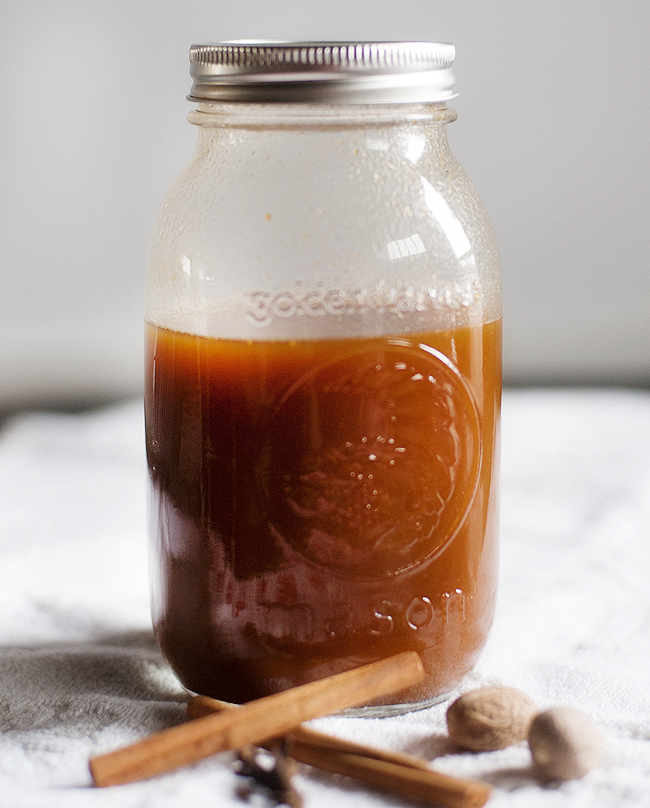 homemade pumpkin spice syrup
Ingredients
2 cups water
1¼ cups sugar
½ cup packed brown sugar
½ teaspoon cinnamon
2 cinnamon sticks
½ teaspoon nutmeg
½ teaspoon ground ginger
a scant ½ teaspoon ground cloves ( I go easy on the cloves, they are strong)
5 heaping tablespoons pumpkin puree
Instructions
In a pot combine all the ingredients. Stir together over medium heat until the sugar has dissolved. Continue cooking over low/medium heat for an additional 5-6 minutes (do not allow to boil).
Strain the mixture through a fine mesh strainer. Store in an air tight container. Use unused syrup in the refrigerator within 2 weeks. Before using be sure to give syrup a good shake.
recipe from a beautiful mess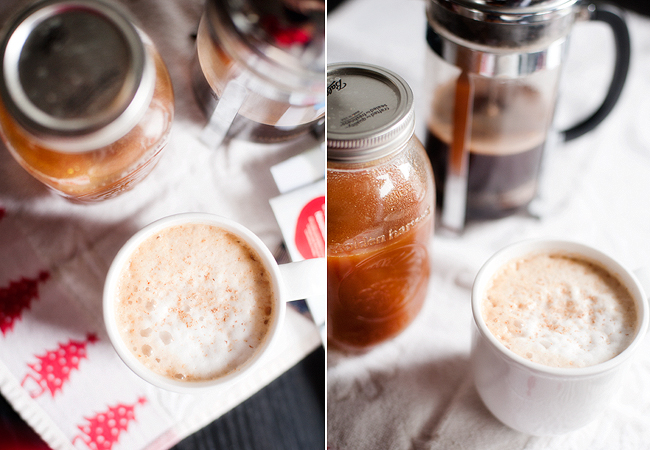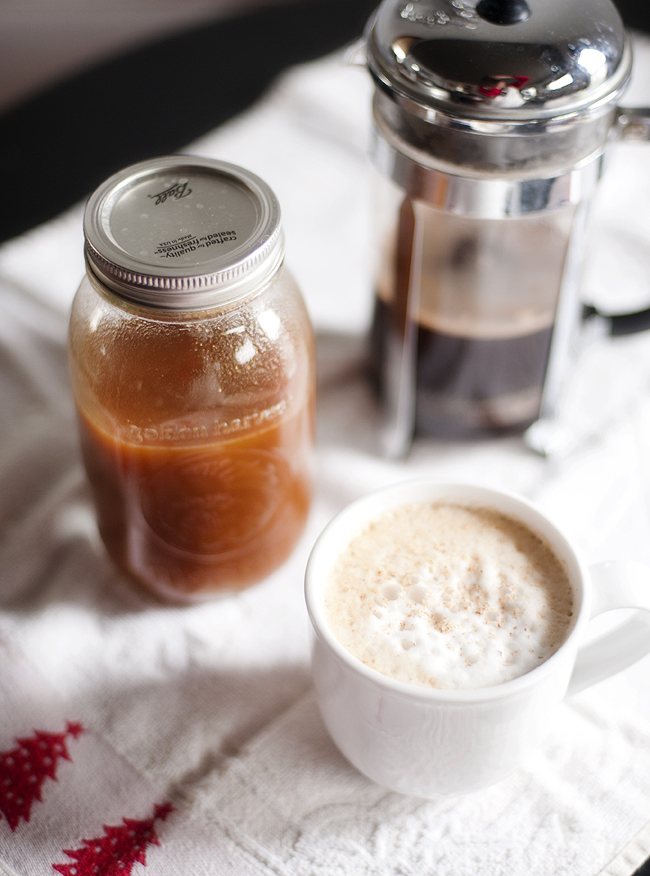 As for coffee I find that about 2 tablespoons of syrup per mug plus 2 tablespoons of frothed half & half (or steamed or warmed) works best for my taste buds.  It's really all about preference though.  Start out light and adjust accordingly making yourself the perfect treat.  This is seriously so simple to make and a mind blowing pumpkin spice experience to boot.  I am fairly certain I will regret knowing how fantastic this is at some point in time but for now I shall indulge.  Cheers to the flavors of this most wonderful time of the year!