With the holidays at our doorstep, it's time to start thinking about gifts.  This fun project puts a personal touch on something small; perfect for teachers, neighbors, the mailman, a party favor, a secret santa gift, a random act of kindness.  Where DIY wax paper is concerned, the projects are endless- but for this project a fresh batch of cookies was my chosen add-in.. because after all, who doesn't love a fresh baked cookie?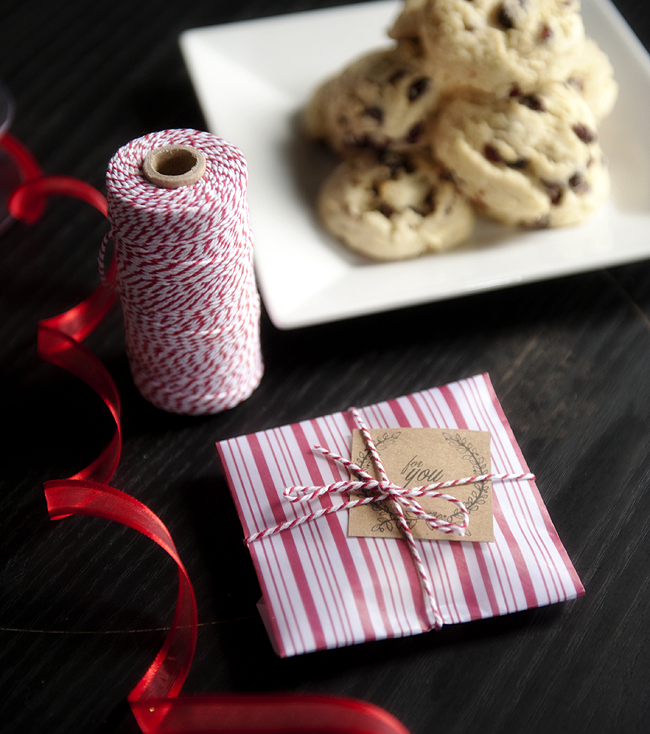 To begin, here's what you will need:
scrapbook paper (thin paper works best!)
scissors
paraffin wax (paraffin is food safe!)
an old towel
an ironing board & iron
parchment paper
ribbon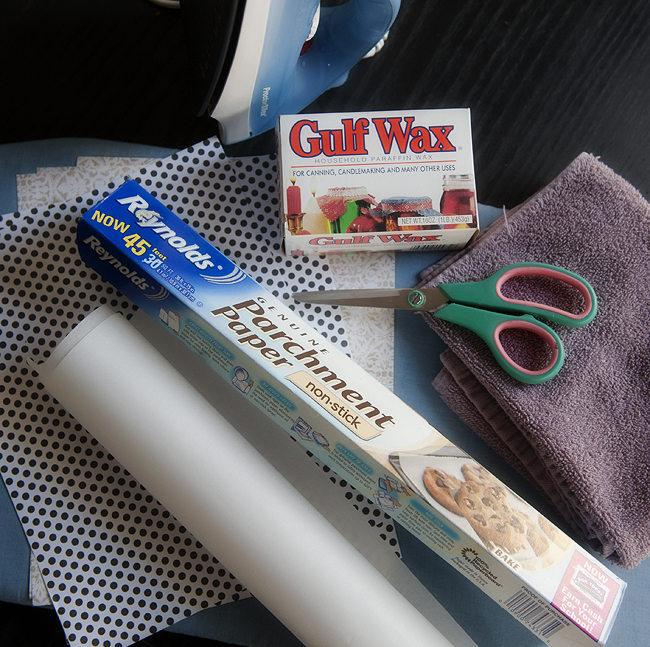 Okay, lets get started.  Set your iron to medium/low heat (depending on your iron), with your steam setting completely off.
While your iron is heating up, use a knife to chop your wax as fine as you can- the smaller the better.  Paraffin wax doesn't crumble easily, so if needed place the pieces in a bag and use a hammer to get them a bit smaller.
Place your old towel over the ironing board to protect it from hot wax.  Cut a piece of parchment paper big enough to fit your scrapbook paper inside, with at about two inches left around the perimeter for overflow wax.
Place your parchment on the ironing board, and sprinkle some wax evenly across half of the paper.  Fold the parchment over, and use your iron to melt the wax inside.  Once melted, place your scrapbook paper inside the parchment that is now coated in wax, and run your iron over it again until you see the wax penetrate through the paper.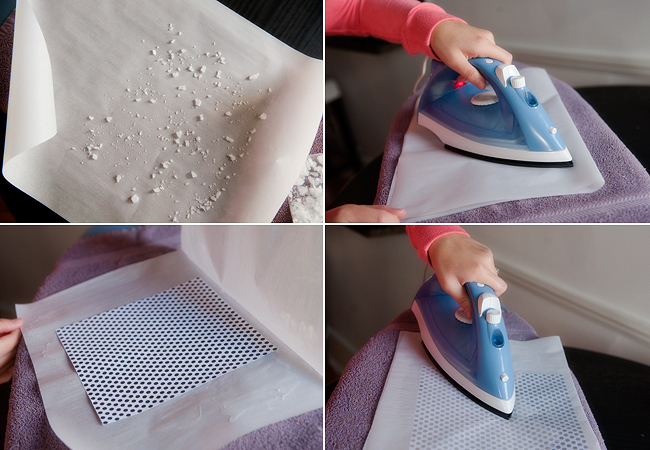 Once you remove the paper, it only takes about a minute to dry. If the wax seems uneven, you can place it back in the parchment and heat again, or if you have way too much wax, get a new piece of parchment, place it, and iron again to remove the excess.

When you are happy with the wax coat, cut your paper into an even square, and fold in the sides to form an envelope.  Use tape or a label to seal your wrapped cookie.  To make these extra special, here is a free printable!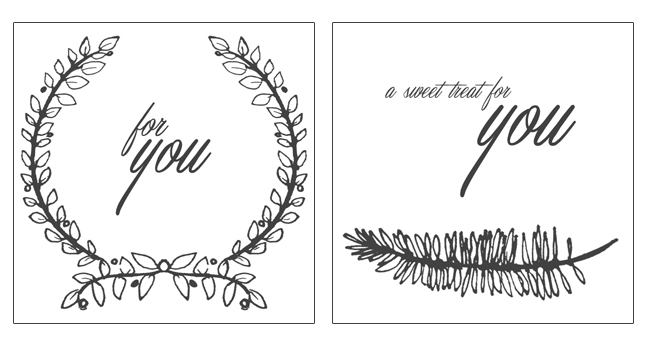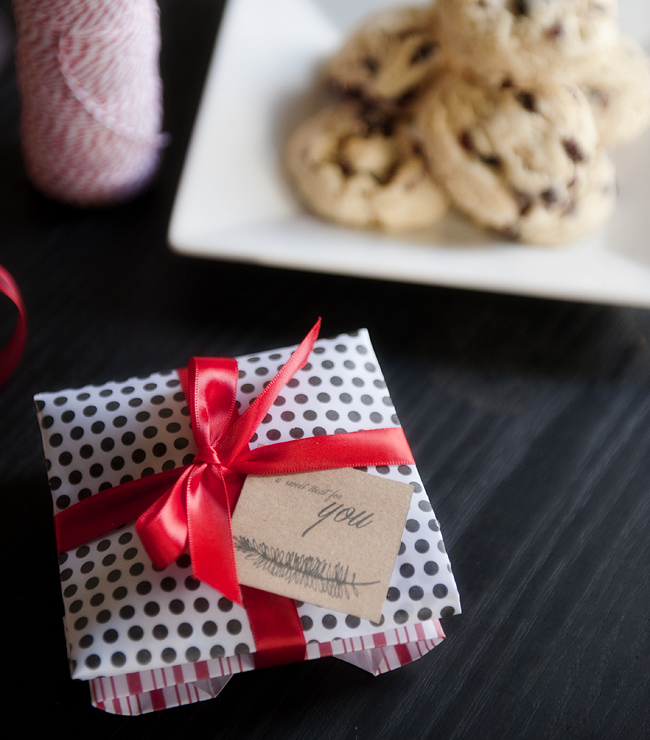 I love the endless options for these little gifts. Grab for any pretty print of paper, add fun ribbon and a tag, and you have an easy, memorable gift that won't break the bank.