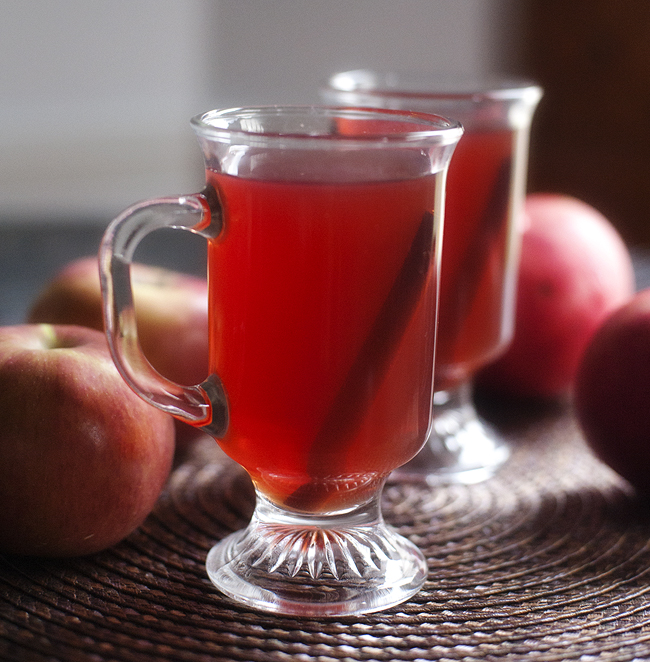 Lately all I have wanted to do is curl up in a comfy blanket and sip something warm and tasty. Apple cider is my go to drink these chilly days and I love to find ways to spruce up the taste level a bit. This recipe is right up my ally with the addition of fruity pomegranate, spicy ginger and cloves. It fills your home with the most wonderful aroma and warms your belly at first sip. A must try for any cider lovers out there.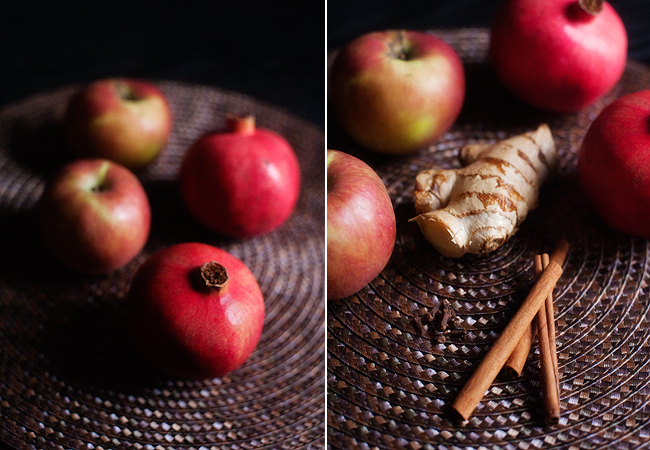 spiced pomegranate apple cider
Ingredients
6 cloves
3 thin slices ginger
5 cups apple cider
1 cup pomegranate juice
6 sticks cinnamon
Instructions
Stick 2 cloves into each slice of ginger.
In a large pot over high heat, bring the cider and pomegranate juice to a boil with the ginger. Reduce the heat and simmer for 10 minutes.
Pour into mugs and serve each with a cinnamon stick.
recipe from Everyday with Rachel Ray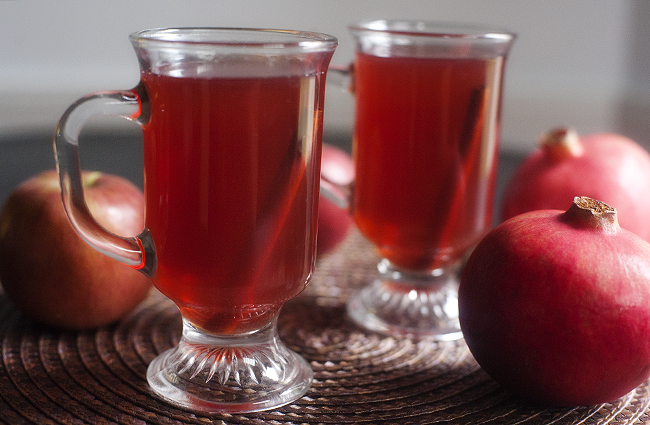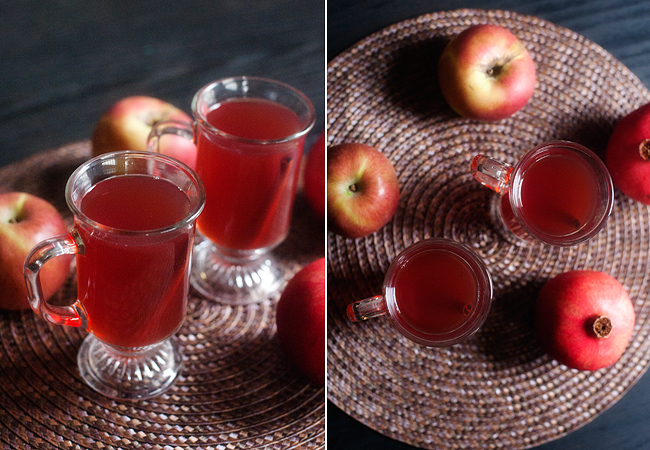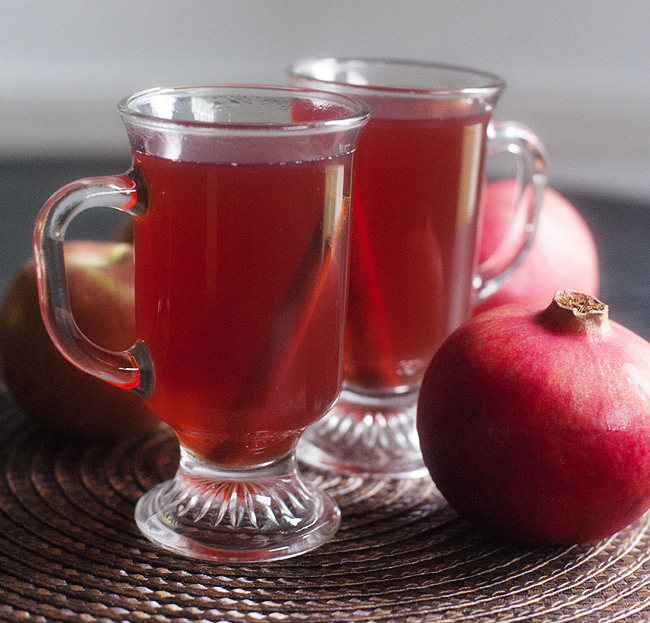 Add an ounce or two of pomegranate liquor to this for those nights you need a little more than just cider. This would also be a perfect beverage to serve on low in a crock pot for holiday parties or fabulously fun events like tree trimming – your house will smell absolutely amazing for all your friends and family. Talking about how fabulous this drink is has me thinking I need to warm up a mug immediately. Cheers to these festive months and something soothing to sip on!