With Halloween rapidly approaching we thought it may be fun to share with you our girls first Halloween costumes.  Say hello to "Jettie Spaghetti" and "Adelynn, one of the Three Little Pigs".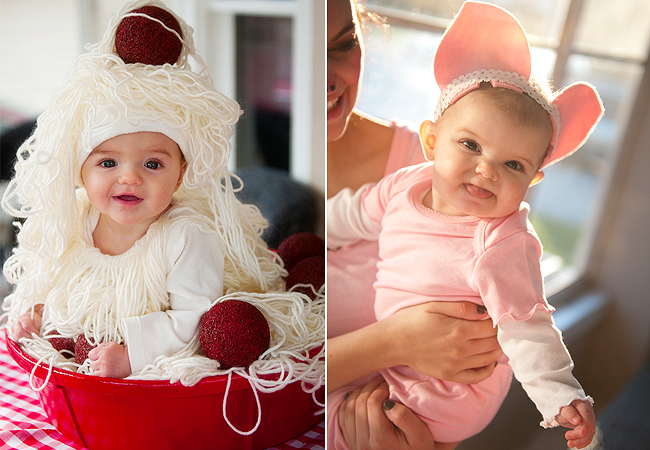 Last year we wanted to do something as a group but wasn't sure how to give everyone a significant role.  When the concept of "A League of Their Own" became a possibility we were one character short – what was Josh going to be (without having to be "Stilwell Angel").  Once the idea of a candy vendor came up we knew we had our costumes.  Luckily Brandy J's mom is a master of many trades including pattern making and sewing.  She put together the little girl's uniforms as well as the Jimmy Dugan costume and our vendor's hat.  Everything came together brilliantly and we could not have had more fun.  We even got our "There's no crying in baseball!" moment.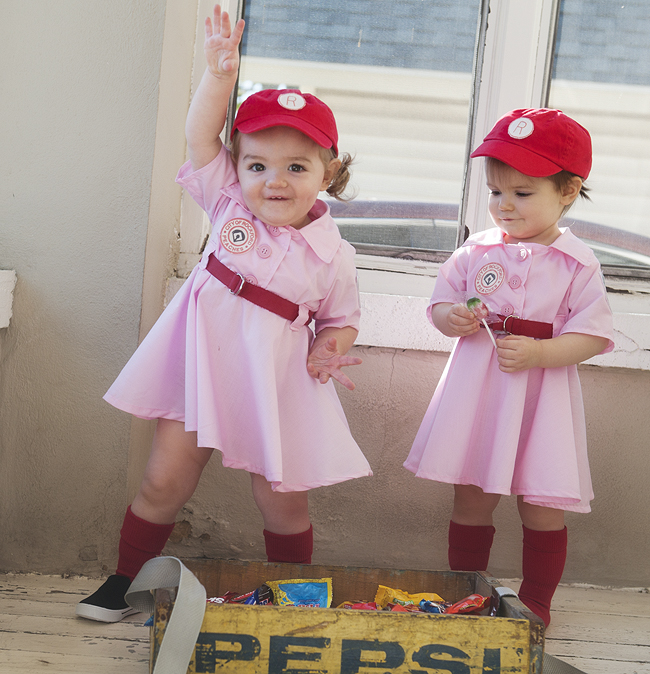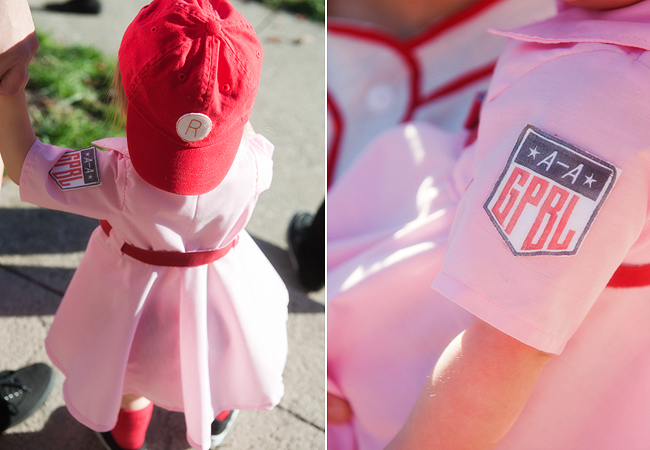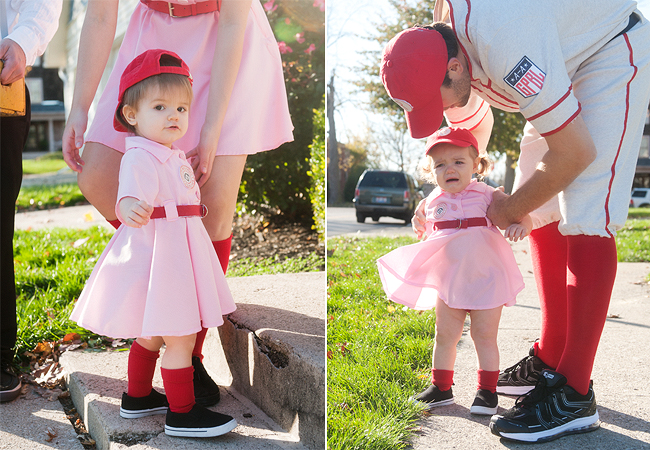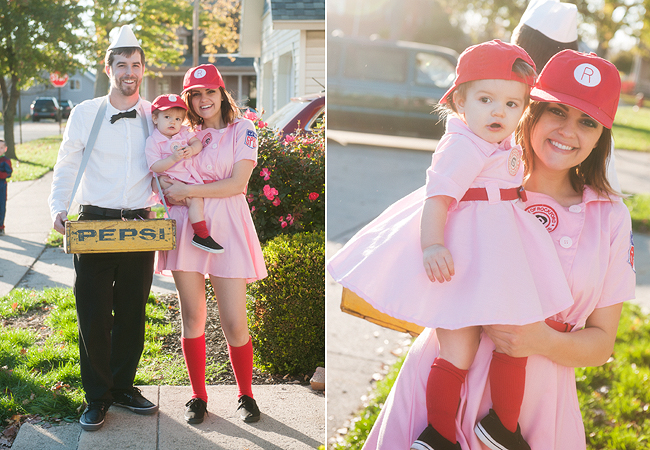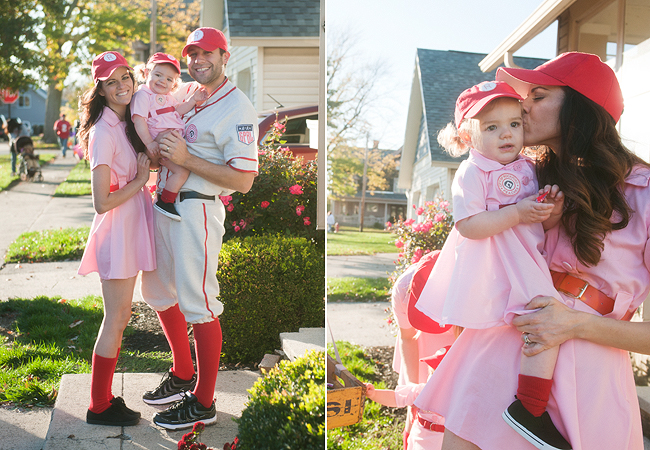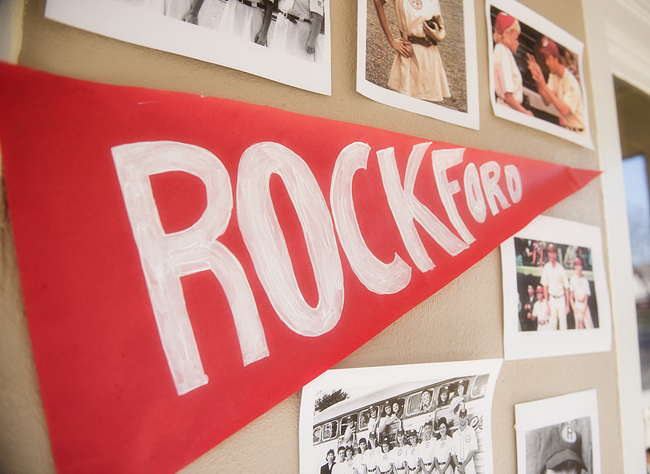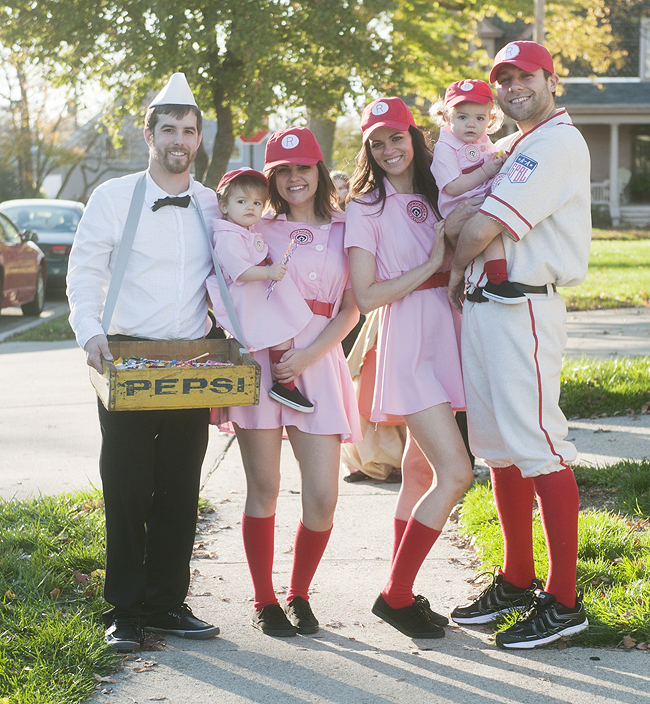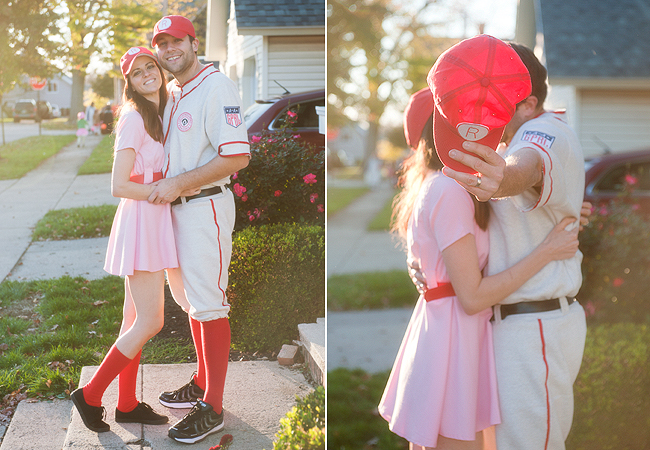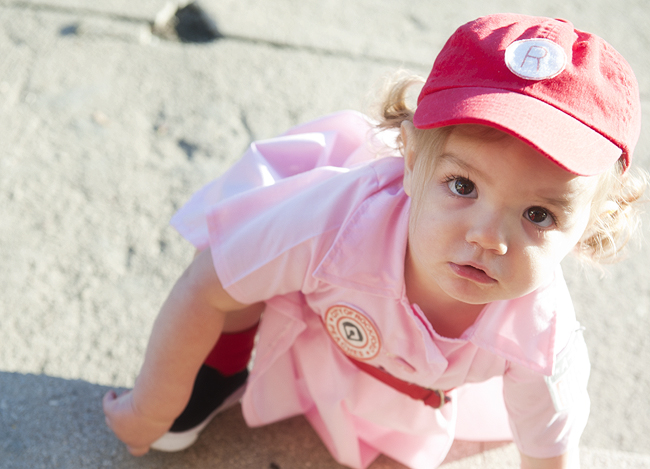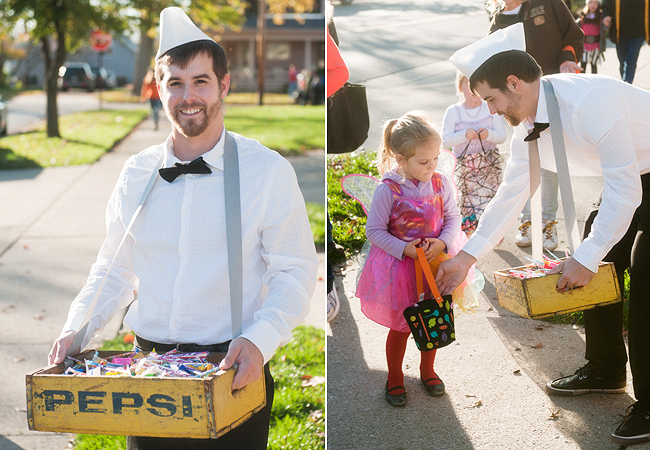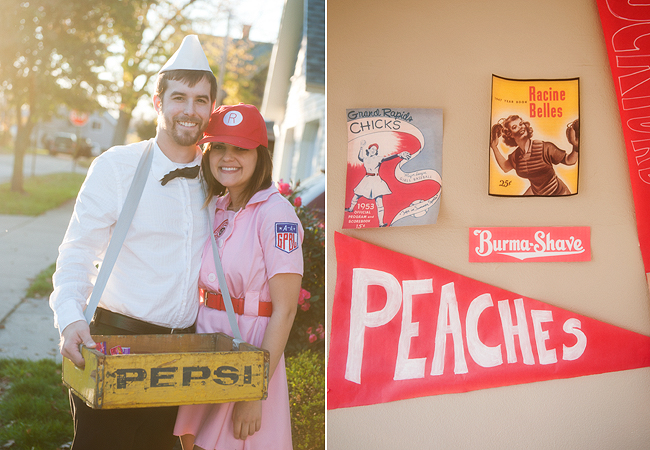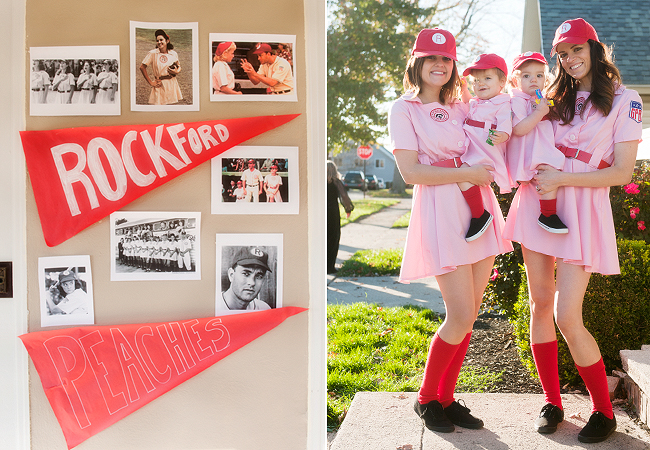 I am not sure how we will ever top last year's but we're already having fun trying!
Have a wonderful weekend everyone!