With Halloween rapidly approaching you may be pondering what you are going to be.  We have put together a couple of simple looks, complete with accessible apparel, that will leave you feeling fabulously festive.  No one will ever know you just threw yourself together, and we won't tell.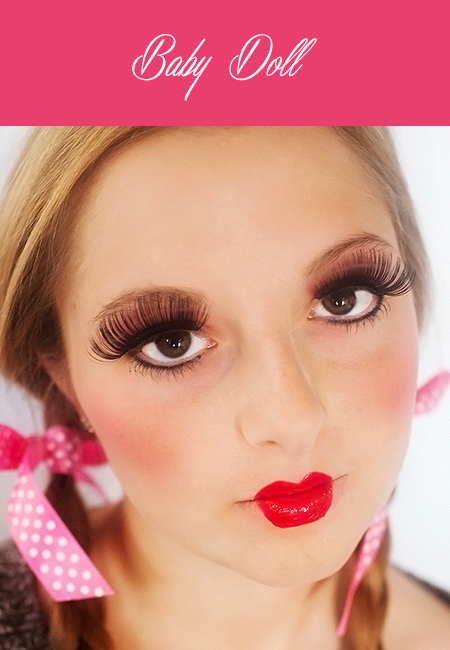 For this makeup look, the lipstick was used not only on the lips, but also subtly on the cheeks and eyelids as well.  Use foundation to give yourself an all-over porcelain look, and shade in the corners of your lips for an over-exaggerated pout.  Finish it off with the longest lashes you can find (carried by Halloween stores and found in the seasonal section of most superstores like Target and WalMart) and a thick coat of mascara!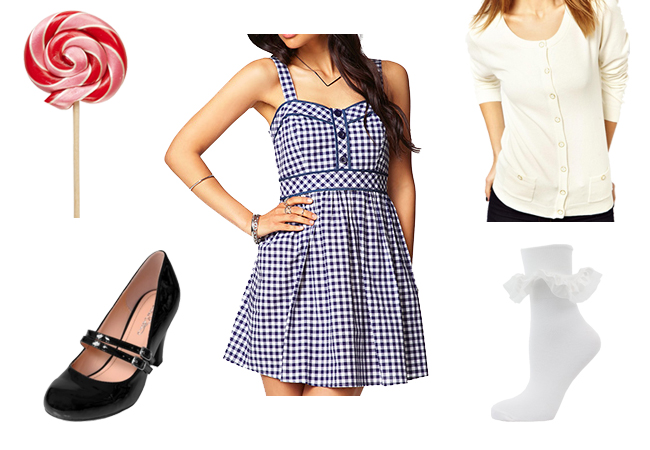 Complete the look with gingham baby doll dress, cream cardigan, black mary janes, ruffle trimmed socks and a giant lollipop.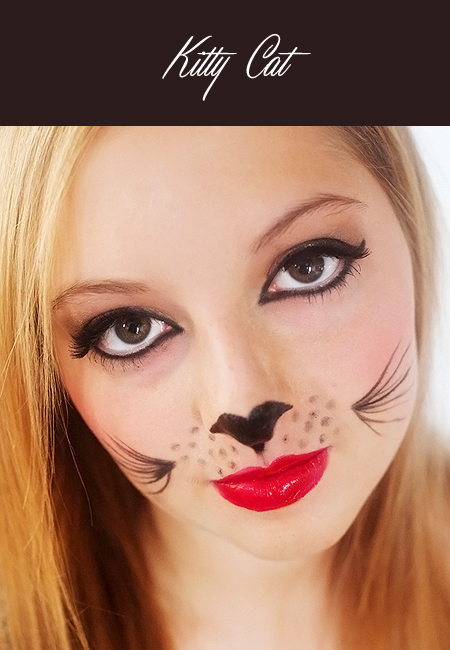 The classic kitty cat done a bit differently!  Begin by dusting on some brown shadow, and then use liner to draw out your eyes, creating a cat-like curve.  Using liner or a black body-crayon, draw in a nose and flicked-out whiskers.  Finish your look off with a bold red lip.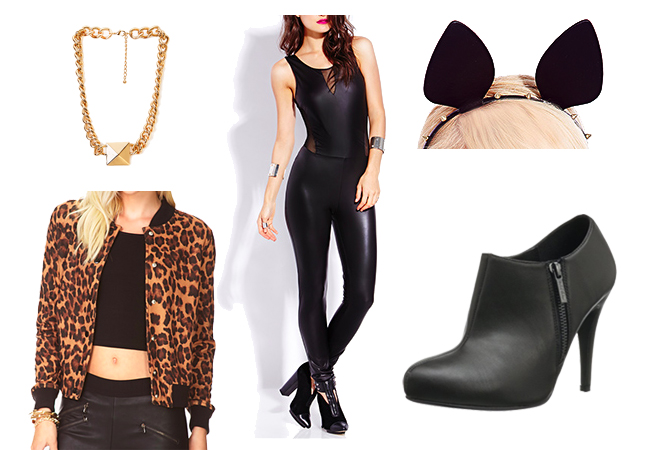 Finish your feline look with faux leather jumpsuit, leopard jacket, choker collar necklace, black booties and cat ear headband.
Hope these looks have inspired the sweet little baby doll or seductive kitty cat in you!  And a special thanks to Brandy J's beautiful niece Stephanie for being our canvas.  You rocked it girl!