It will be October in six days time.  Whoa, that's crazy.  This fall is going to be a busy one for us, because unfortunately the dreaded task of moving is on our to-do list.  As renters, we understand that it comes with the territory- but we were hoping to have a while longer in this little house.  I've been juggling the idea of not decorating for fall (because what I really need  to be doing is packing), but it feels sad not pulling my garland and pumpkins out!  I'm not sure yet.. maybe I'll just take the minimalist approach.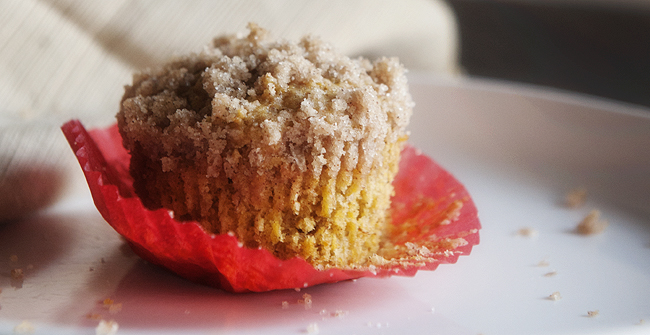 Lucky for fall, it's the rare season that doesn't depend so much on the decor.  Fall has an element of it's own.. fall has a flavor.  In our house, it's things like these pumpkin pancakes (that I make just about every Saturday September- November because I am OBSESSED with them), this easy dinner, and now, these fabulous muffins.  (And yes, I really love muffins.  Sorry guys, I know I post them too often!)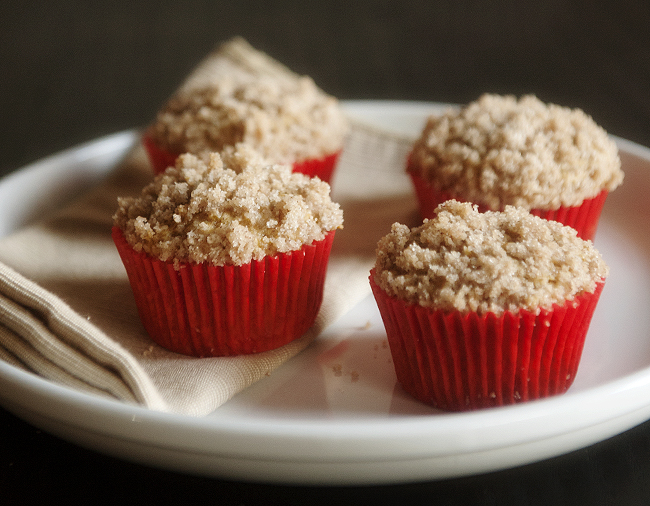 streuseled acorn squash muffins
Ingredients
2 cups all purpose flour
1 tsp baking powder
½ tsp baking soda
1 tsp ground cinnamon
½ tsp ground nutmeg
¼ tsp ground cloves
¼ tsp salt
1 egg (at room temperature)
⅔ cup granulated sugar
2 tablespoons light brown sugar
¼ cup coconut oil (melted) or vegetable oil
1¼ cup peeled and finely grated acorn squash
1 small overripe banana, mashed
2 tablespoons pumpkin puree
1 tsp vanilla extract
Streusel Topping:
2 tablespoons cold unsalted butter, cut into small pieces
⅓ cup sugar
¼ cup flour
1 tsp cinnamon
dash of nutmeg
Instructions
Set oven to 350F
In a bowl, whisk together flour, baking powder & soda, spices and salt. Set aside.
In mixing bowl fit with paddle attachment (or using a hand mixer), beat together the egg, sugars and melted oil.
Stir in the grated squash, pumpkin puree, mashed banana and vanilla extract, and mix until fully incorporated.
By hand, fold the dry mixture into the wet, creating your batter. Be careful to not overmix!
Fill muffin liners ⅔ full (my batter perfectly divided between 12 liners).
Make topping by whisking together the sugar, flour, cinnamon and nutmeg. Using a fork or your fingertips, add the butter and combine to make a crumbly, coarse texture.
Spread topping evenly over muffins.
Bake muffins 23-25 minutes, until a toothpick can be inserted into the center muffin and comes out without batter on it.
Let muffins cool before removing from pan. Once completely cooled, store them in an airtight container.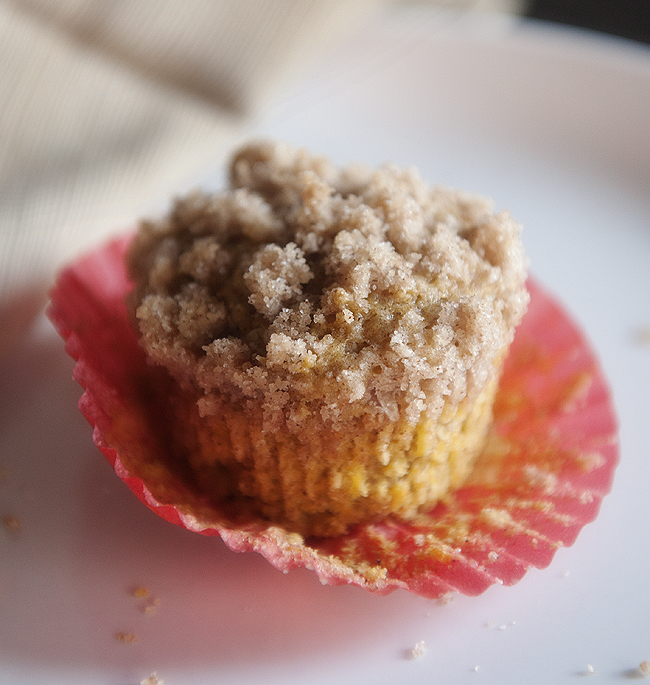 I was really excited about the way these muffins came out- they are truly bursting with fall flavor.  I will, however, warn you that peeling the acorn squash had me ready to throw it out the window.  Seriously, if you make these, do yourself a favor and run a Google search on "how to peel an acorn squash" or something, because surely the way I did it was not the easiest way.  In fact, I am surprised I didn't chop a finger off.  (I'm really no good with knives.)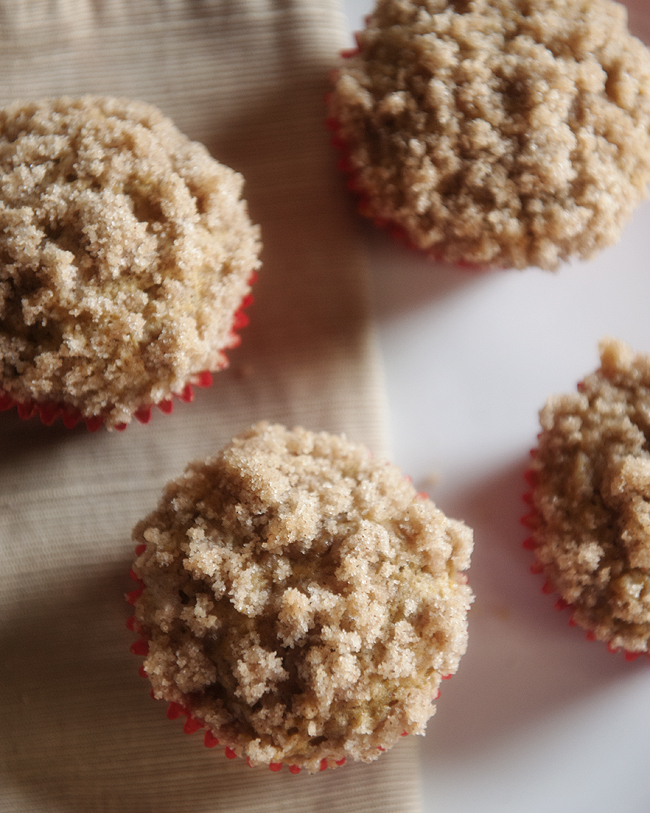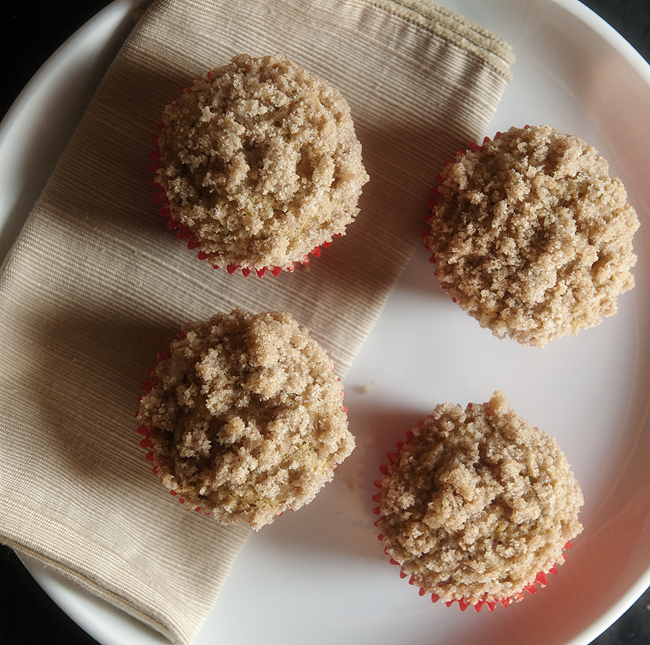 Did I scare you out of making them?  I sure hope not! 🙂