In the beauty world there are so many upcoming and new techniques, sometimes it's hard to take in and remember it all to apply to your own routine. Something I have been doing for years now has found itself up front and center as a makeup routine must. The ever popular, facial contour. There are so many confusing graphs and photos that would scare anyone away from a simple and easy technique that I believe adds that little extra to bring together even the simplest of makeup.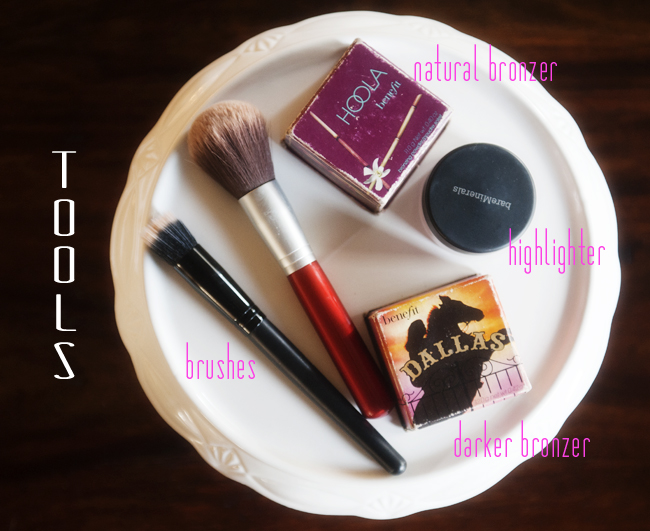 This is what I use everyday for a basic contour.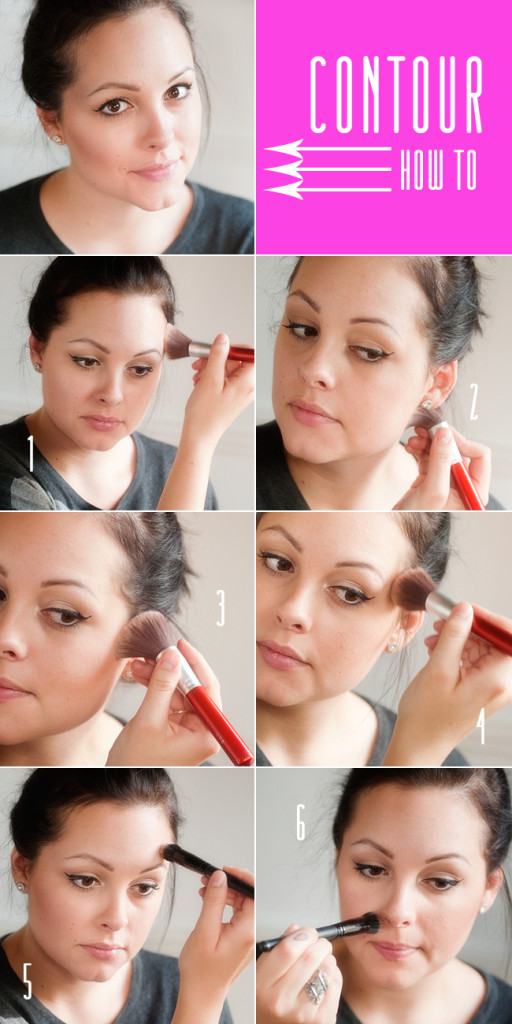 In a circular motion apply the natural bronzer along your entire hairline.
Continuing in a circular motion apply to the jaw line, cheeks, and sides of the nose.
With the darker bronzer, in a sweeping motion, you're going to carefully apply to the hollow of your cheek (right under your cheek bone).
You may take the darker bronzer onto the temple area and any other area you may want to make more dramatic.
Now you're going to take your highlighting shade (I like to use a bare minerals concealer) and start by applying it between your eyebrows bringing it up onto the center of the forehead, down the bridge of the nose.
Continue taking that highlighter around the corners of the nose up to the top of your cheekbones (under eye area also!). To finish off I apply also right above my top lip and right below my bottom lip.
Get out there and play around with this technique, you're only 1 makeup remover wipe away from starting with a new canvas, so don't be afraid of doing this wrong. You can go as subtle or dramatic with this as you wish. Always remember that this technique is to add depth and dimension to your face after you apply foundation. Go contour what you've been blessed with!