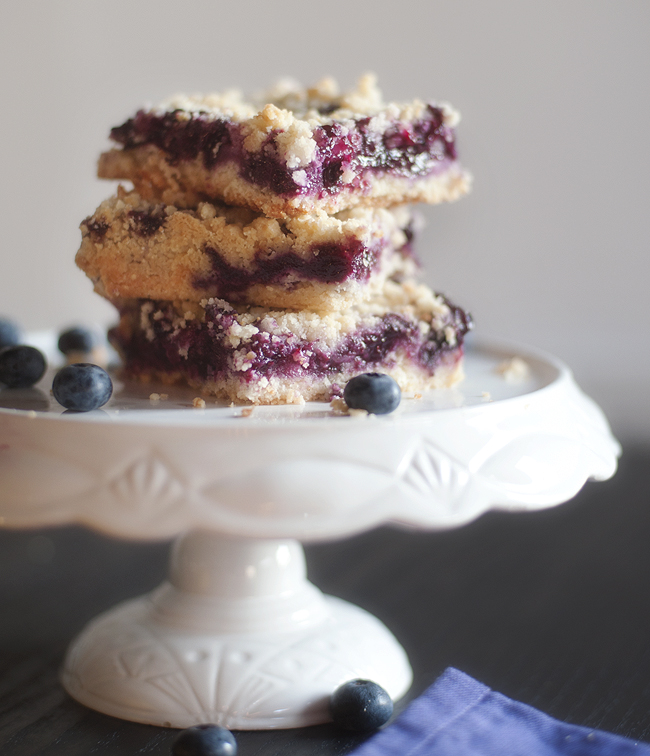 Anything baked with fruit is sure to be amazing as far as I'm concerned.  If you disagree, you are probably wondering why it is all I have posted lately, and all I can tell you is that this charade will most likely not end until pumpkins are in sight.  When our local grocery store is selling 5lb boxes of blueberries for $10, I can't help but search for ways to coat them in sugar and throw them in my oven.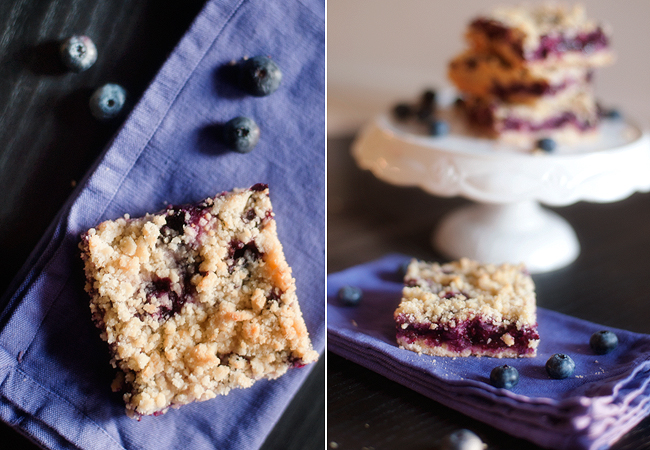 This week the reality of how soon our wedding is has really set in, and I have officially entered panic mode.  I am an anxious person anyways, but this anxiety is a whole new ball game.  It's the cant-sleep, exhausted, ever-present-lump-in-your-throat kind.  Don't get me wrong, we are over the moon excited, but this crunch time madness is serious stuff.
There is nothing better than being able to throw together something from scratch that tastes like you put a few hours in it- when really you didn't have a few hours and it took minimal effort.  I love this recipe because it is no-fuss; you probably have the ingredients on hand and it is thrown together so easily!  Like pie, without the headache…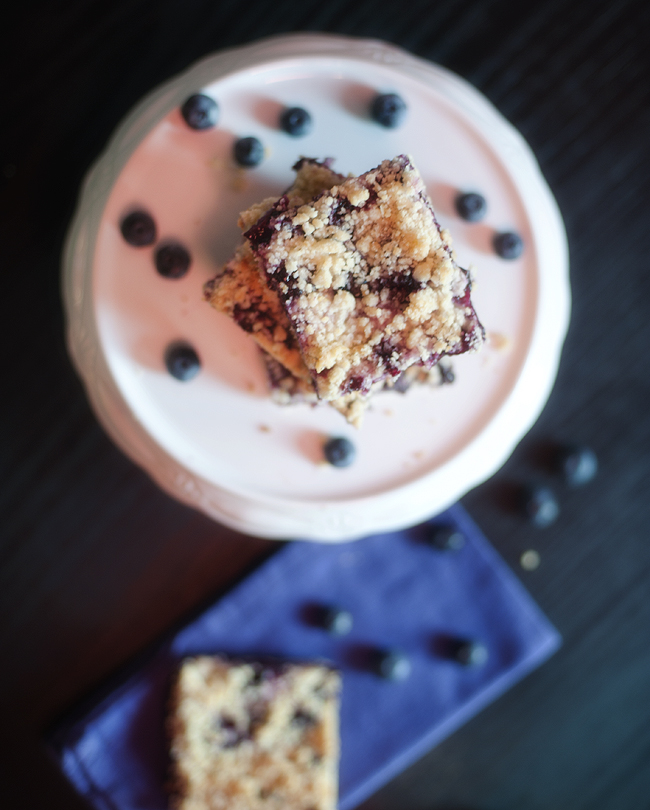 blueberry crumb bars by smitten kitchen
Ingredients
1 cup white sugar
1 teaspoon baking powder
3 cups all-purpose flour
1 cup cold unsalted butter (2 sticks or 8 ounces)
1 egg
¼ teaspoon salt
Filling:
Zest and juice of one lemon
4 cups fresh blueberries
½ cup white sugar
4 teaspoons cornstarch
Instructions
1. Preheat the oven to 375 degrees F (190 degrees C). Grease a 9×13 inch pan.
2. In a medium bowl, stir together 1 cup sugar, 3 cups flour, and baking powder. Mix in salt and lemon zest. Use a fork or pastry cutter to blend in the butter and egg. Dough will be crumbly. Pat half of dough into the prepared pan.
3. In another bowl, stir together the sugar, cornstarch and lemon juice. Gently mix in the blueberries. Sprinkle the blueberry mixture evenly over the crust. Crumble remaining dough over the berry layer.
4. Bake in preheated oven for 45 minutes, or until top is slightly brown. Cool completely before cutting into squares.
Baking always helps me to relax a bit, that's the reason I love it.  So, between now and August 9th I will most likely be living in my kitchen.  Eating these.