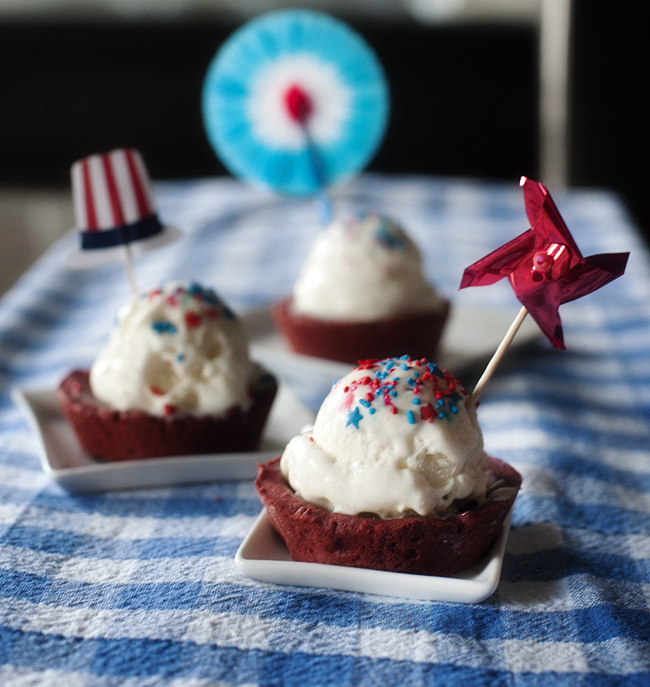 I'm a "from-scratch" girl.  If something needs lemon juice, you can bet I am squeezing real lemons and not pouring it from a bottle.  Pancake mix?  Those "shake and pour" bottles are an overpriced waste of time if you ask me.  So many things are just as easily made at home for a fraction of the price, minimal effort and result in a better tasting product.  (Not to mention the sense of accomplishment you get when you figure out that you don't need a pre-made mix!)  There are few things I dislike more than seeing an image for what looks like a really promising recipe, reading through the ingredient list and finding a box of cake mix of some sort on it.  And I know- there are people who do not consider using one cheating, but my stubborn mind cringes when I read it.  I have been on the hunt for a good cookie cup or cookie bowl recipe and have not come across any recipes that don't call for one.  Can you believe that?  Ridiculous.  Okay, you get it, I dislike cake mix.
These red velvet cookie bowls took some experimenting, but I could not have been more pleased with the end result.  They are so festive!  And no boxed cake mix is needed…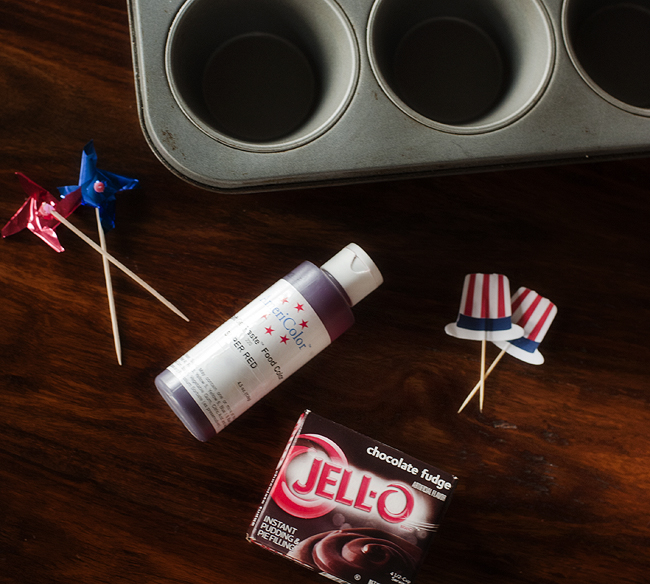 Red Velvet Cookie Bowls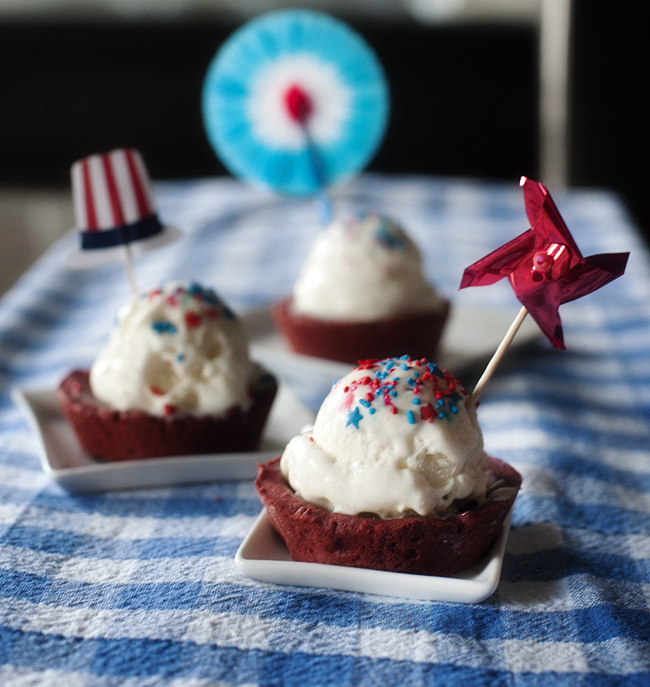 Ingredients
¾ cup unsalted butter, at room temperature
¼ cup sugar
¾ cup brown sugar
2 eggs
1 tsp pure vanilla extract
1 tsp red color paste
1 box chocolate fudge pudding
2½ cups all purpose flour
1 tsp baking soda
1 tsp salt
ice cream to fill cups
sprinkles (optional)
Instructions
Preheat oven to 350F. Combine butter and sugars in mixing bowl and beat until light and fluffy. Add eggs, one at a time, scraping down the sides of the bowl as needed. Add vanilla and red color paste, and mix well. Again, scrape down the sides to be sure color is evenly distributed. Add chocolate fudge pudding mix.
In a separate bowl, combine dry ingredients (flour, baking soda, salt).
Mix dry ingredients into wet ingredients. Mix until just combined.
On a floured surface roll out dough, until about ⅛ in thick. Use a circle cutout, or an upside down cup if you do not have one- and cut circles from the dough.
Place circles in a greased jumbo muffin tin (a regular tin would work as well, but will make smaller bowls.) Using a fork, poke a few small holes in the bottom.
Bake at 350F for 11-13 minutes, until bowls no longer look "wet".
Once cooled, remove from pan, top with ice cream and enjoy.
Such a fun way to serve ice cream for the 4th!