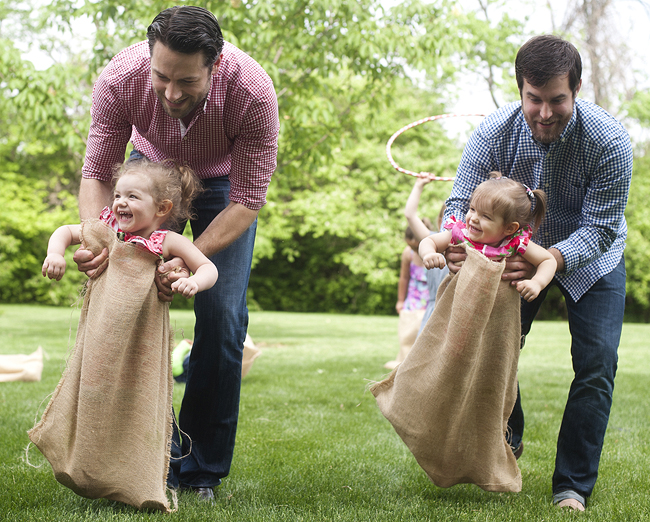 Father's Day is this Sunday and we could not be more excited to celebrate the dads who make our little girls smile.  We have also chosen this weekend to go on a much overdue social media detox.  Why?  Because it is something we feel we both need.  A weekend of living in real life time, not constantly checking the instagram feed and being free of the phone that has become an appendage.  Don't get us wrong, we LOVE social media (maybe too much), but there is something telling us that a couple of days avoiding it will be good for the mind and soul.  100% focusing on what is happening in front of us, our lives and not feeling the need to constantly catch up on others (no matter how much we enjoy the peek into everyone's world).  This is not going to be easy, but hardly anything worth it ever is.
In the midst of this detox we will of course not refrain from taking pictures.  The cherished images below are why we love our phones and instagram so much (be prepared for possible latergrams if you follow @brandyj or @shannonhaas).  More than anything though we love our girls and the way their dads love them.  We each wanted to share a little something about why they make the Best Dads:

Sticky has always been a kid magnet – he has this incredible ease with children and is not afraid to look or sound silly in order to get a smile.  Never did I question his ability to someday make a terrific father, undoubtedly a fun one.  The day Jettie entered our world I saw a tenderness in his eyes that I had never seen before.  There was nothing silly about it, his immediate love for his little girl sent that wonderful "hot fudge over ice cream" melt through me.  I could go on and on about all the ways he makes the best dad but all that matters to me is that he still looks at Jettie the way he did the first time he laid eyes on her.  And I still melt every. single. time.

Countless times in public places strangers have approached me to tell me just how sweet Josh is with Adelynn.  (As if I don't already know! ) One look at these two together and you know they are thick as thieves, a daddy's girl from the very beginning.  I am thankful over and over that she will always know the genuine love that is theirs.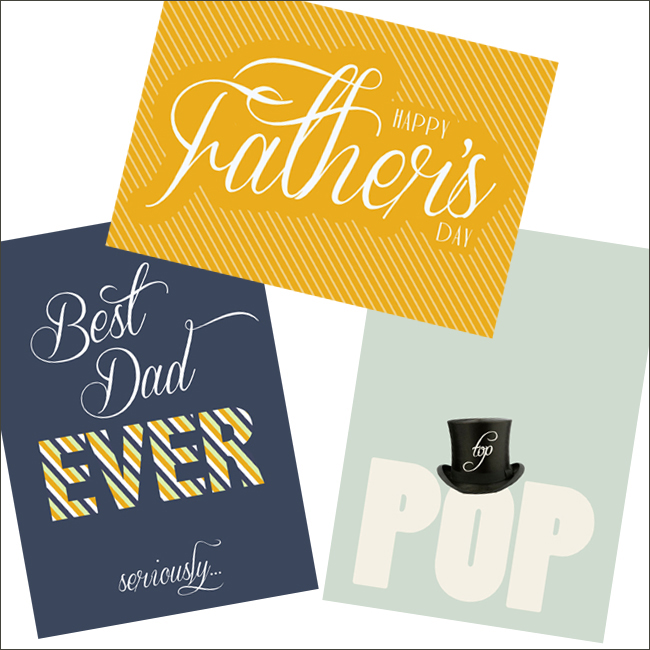 And hey, it's Friday, why not a freebie?  Downloadable Father's Day cards for all of you procrastinators out there (us).  Simply press the desired link below and print on card stock (cards are 5X7, trim to size after printing, write personal message on reverse side).  Slide in an envelope if you have one or tuck in a gift bag or under the ribbon on a package.  Dad will love that you thought of him.
Wishing everyone a wonderful Father's Day Weekend!