Since our engagement in February, time has been moving so quickly.  Here I sit, two months away from our August 9th wedding date feeling slightly prepared but incredibly unprepared at the same time.  From what I have gathered, these feelings are pretty normal.  A good friend of mine is getting married next weekend, and I'm banking on the idea that I will be in full-swing once her wedding is celebrated.  (Lets hope- otherwise this wedding is going to be pretty bare!)
We do have some of the details ironed out and I have been anxious to share them with you!  For us, the venue came first and it was love at first sight.  I'm telling you, this place is dreamy.  An old mansion buried in the woods in Cincinnati; we stepped foot on the property and I was smitten.  The Krippendorf Lodge is part of the Cincinnati nature conservatory, and for us it is a small slice of heaven.  Wild flowers, woodland, a giant Southern style wrap around porch.  It had me at hello.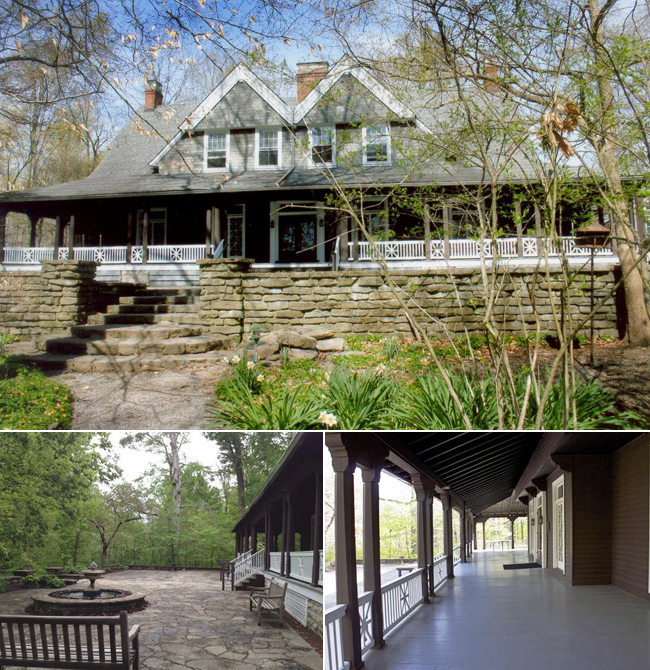 The  best part about the lodge is that it is dripping with character.  In terms of decor, I just want it to feel whimsical and romantic.  Old books, antique jars and bits and pieces of who we are.

An eclectic mix of royal blue, coral, emerald and mint are dancing around in my mind.  I can't wait to see them all come together.  Brandy J kindly volunteered to design my invitations and I could not love them more.  (Her list of talents is on the ridiculous side, but we have an idea brewing that you may hear more about in the future on this…)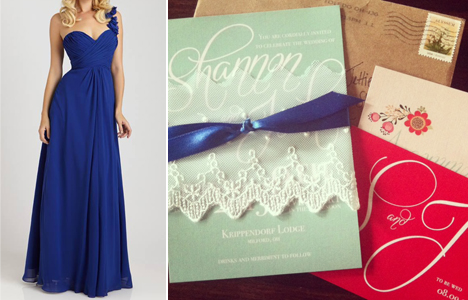 I am so excited to see this all come together and get into full-crafting mode.  Pinterest has been a dangerous place for me, but I have found some budget-friendly decor ideas that I am anxious to get busy with!  One thing I am a bit stuck on is this mop on my head.  As wishful as my thinking is, I think it is safe to say at this point that I will not have an extra 5 inches come August.  (womp womp)  The only thing I know for certain is that I want flowers in my hair.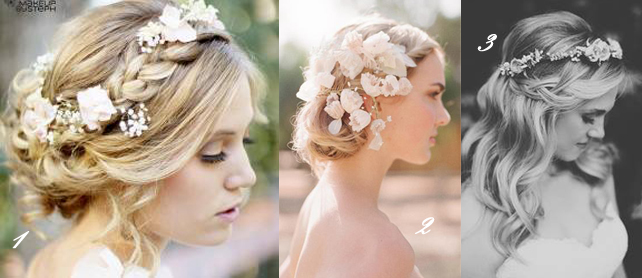 What do you all think? 1, 2, or 3?
Wish I could share with you the dress, but that one will have to wait.