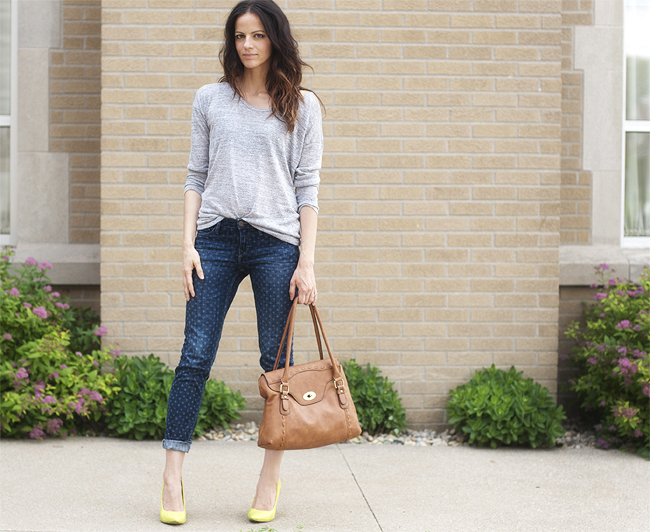 In Spring 2012 we were reintroduced to neon.  Being a child from the 80s I was not quite sold on the trend at first – after all I had already done the neon jelly bracelets, gym shorts and paint splash shirts, I was not doing it again.  This time around though it came in the form of mostly scarves, clutches and my favorite, shoes.  So many fashion bloggers I follow have been zapping their otherwise neutral outfits to life with these bold pieces.  I wanted in on the neon pump action but not for the prices I was finding.  Enter old pair of pumps, spray paint and a girl's determination for some new shoes.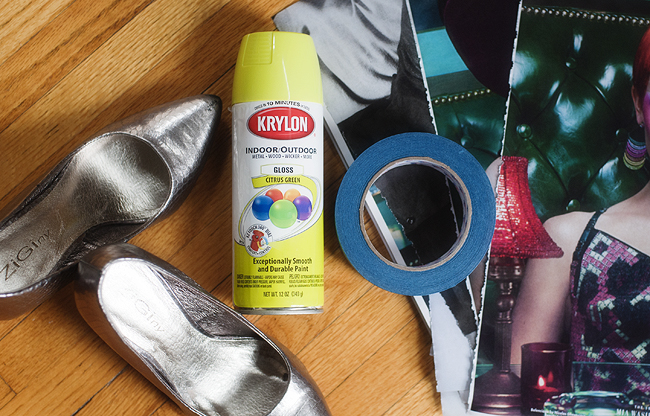 You will need:
Pair of pumps (Discount or thrift store is a great place to look to keep this diy on the inexpensive side.  I used a pair of loved ZiGiny pumps that the tip of the toe had started to wear.  Lucky me the same pair is still on sale so I can have my neon and pewter pumps.)
Indoor/Outdoor spray in your favorite bold color
Tape
Old magazine or newspaper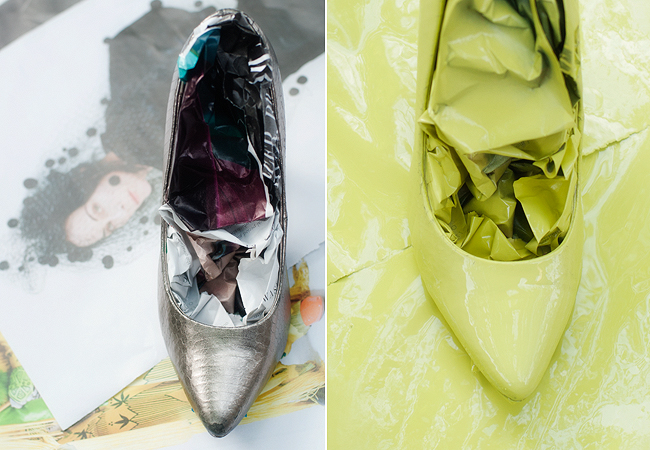 Process:
Tape off parts of the shoe you do not want the paint to reach (typically the soles).
Line inside of shoe with tear outs from a magazine or newspaper.  A little spray may still seep in but at least it will mostly be protected.  Tape the entire inside if you do not want any paint to show.
Place the shoes on top of a protected surface in a well ventilated area.
Spray away.  You will want to spray thin layers and go back every 15 minutes to spray on the next (depending on the brand of spray paint you use you may need to wait longer).  Mine took about 4 coats.
When you have reached the desired color let dry overnight.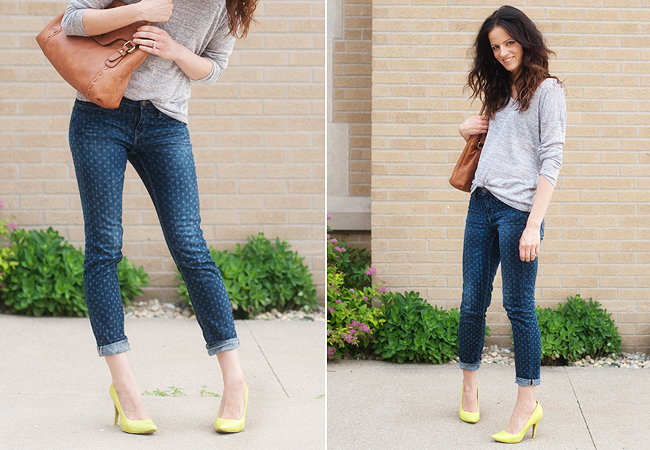 WEARING grey top similar/polka dot denim similar/brown bag similar
The results are even better than I expected and all for under $6 (a really nice stranger randomly approached me in Hobby Lobby with a 40% off coupon, it was cheap diy fate).  I have yet to wear them extensively in order to judge wear and tear but from what I can tell so far they should hold up fairly well (will let you know otherwise via instagram).
I am now pondering what else old I can spray paint new.  There's an old pair of sandals in my closet begging to be color-blocked and a boring clutch that could use a few stripes, hmm….