For years and years and years (and more years) I was petrified of getting my hair cut because I knew the work I had put in to getting it that long.  Forget the "trim every three months", I was NOT getting anywhere near those scissors.  I was so afraid to go in for a trim and lose six inches (we have all had that happen! yikes!).
All of that changed after I got pregnant.  While most women boast that those nine months gave them thick, healthy, Rapunzel  hair- mine seemed to do the opposite.  As each month past it seemed to get thinner and thinner.  And THEN, postpartum hair.  Oh, evil postpartum hair.  I was losing handfuls in the shower and having nightmares (which really weren't far off) that I was going bald.  So it was time for a haircut.
Fast forward to today, a year since I really cut it all off, and I quite honestly have not gained many inches on my length.  My hair grows at snails pace and with a wedding in two and a half months it needs a little kick in the butt.
Here is what I am doing to try to get as much length as I can out of these few months:
1. Skip the hot iron and blow drier!  This one is really, really hard for me.  A pet peeve of mine is wet hair, so it takes everything in me to step away from that drier- but after a month I can already see the difference it is making.
2. Invest in dry shampoo and skip shampooing as often as possible.  Regardless of if you are growing out your hair, dry shampoo is fabulous and brands like Tresemme, Dove and even Suave have super affordable options available that work as well as the salon brands!  (Brandy J and I have tried and love all three!!)  Shampooing often dries your hair out- leading to more split ends.
3. Protection from heat and sun.  Using a good protection product can help protect your hair from those cruel UV rays or the damage from your styling tools.  Throw on a hat when exposure is excessive.
4. Your diet is not just good for your waistline.  Foods high in omega-3 fatty acids, vitamin D, biotin, iron and protein are essential to your hair!  Think salmon, greek yogurt, beans and lentils, blueberries, and walnuts.
5.  Scalp massage.  Massaging your scalp stimulates blood flow to the scalp and helps to nourish it- and also helps reduce stress, which slows hair growth.
6.  Freshen up ends as needed.  Getting a trim is only beneficial if you need one.   Trimming your ends does not speed up hair growth, it simply stops your hair from splitting, which results in loosing length, therefor- you see the length quicker.  If you notice splitting ends, its time for a trim.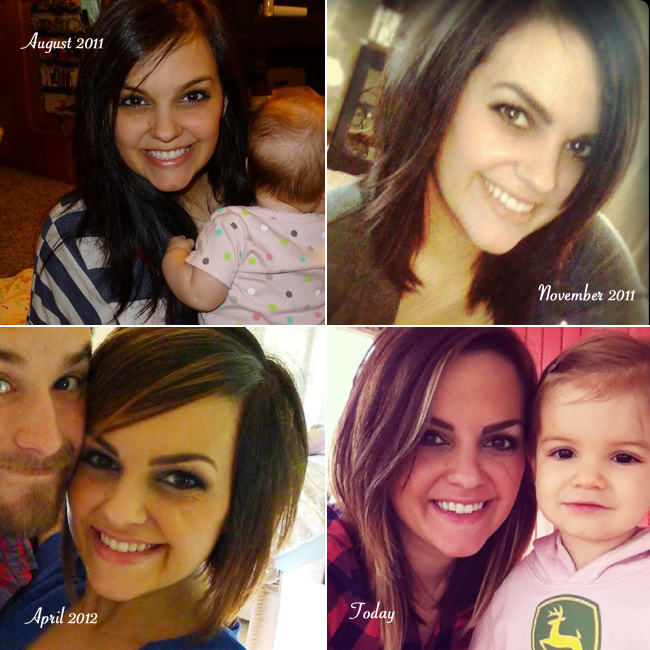 Do you have any tips or tricks?  If so, please share!! Hoping for a few inches by August.