Owning a business often calls for thick skin.  And coffee, oh yes- lots of coffee.  Maybe not always, but at least where I'm at it does.  And chocolate.  I have no excuse for that one, I just need it.  Combine the two and I am zipping around my kitchen on cloud nine.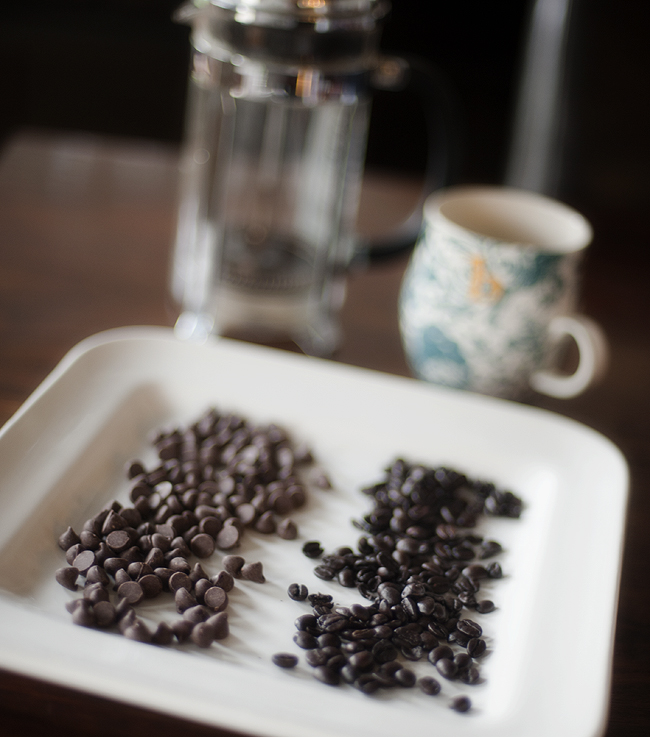 The first year of owning a business has been such a whirlwind.  To be honest, when I started I had no idea what I was doing.. and sometimes I still feel that way.  I'm still learning, still figuring things out.  Holidays keep rolling in and out and I swear to myself that I will be more organized for the next one, but that never seems to be the case.  (And lets be honest, it probably never will be.)  Mother's Day is a few days away and here I sit, an unorganized, disheveled mess, scrambling to figure out what I am getting my own mom- all while I package up these pretty boxes for one hundred other moms.   What's new.  I have been wanting to make these for some time, and this seemed like the perfect excuse.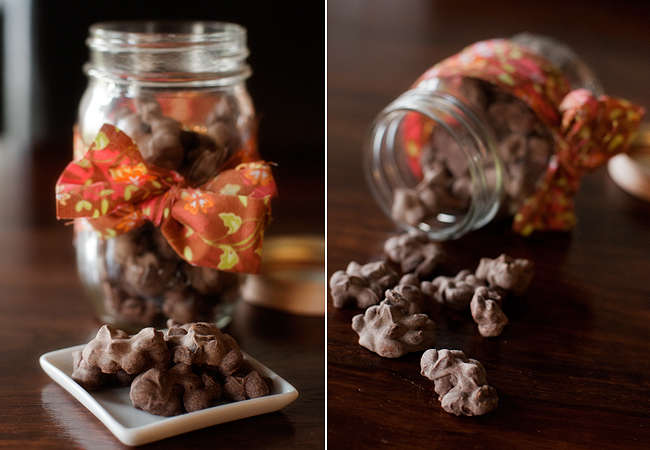 I'm a sucker for an easy, already have all you need DIY- and that is exactly what these are.  Like I mentioned above, I am also a sucker for coffee and chocolate.  If you are anything like me, you need these in your life.  And your mom probably does too. 
Ingredients:
1 cup whole coffee beans (any roast you prefer)
12 oz chocolate chips (I used semi-sweet, but again, whatever you prefer)
Directions:
Line a cookie sheet with wax paper, or prepare mini muffin liners.  Using double boiler melt chocolate by constantly stirring until smooth.  Add coffee beans, and stir to coat.  Using a fork, remove beans and place on prepared cookie sheet in small clusters.  Refrigerate for 30 minutes.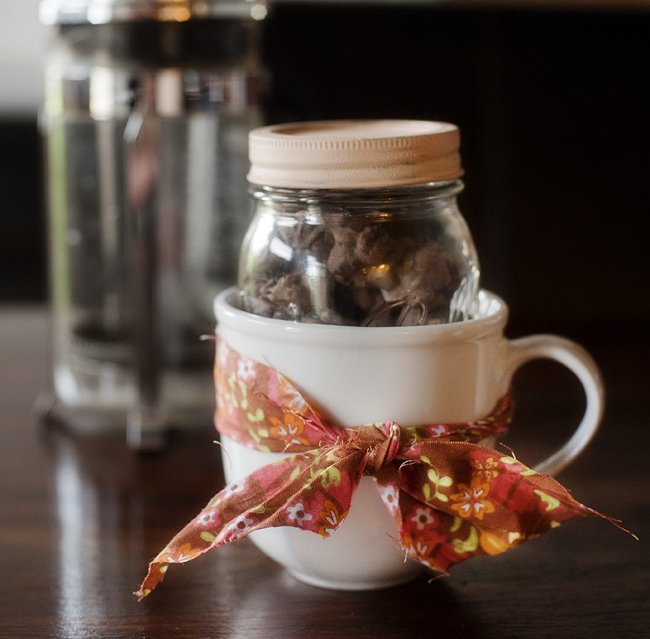 A sweet and simple gift, perfect for any coffee lover.