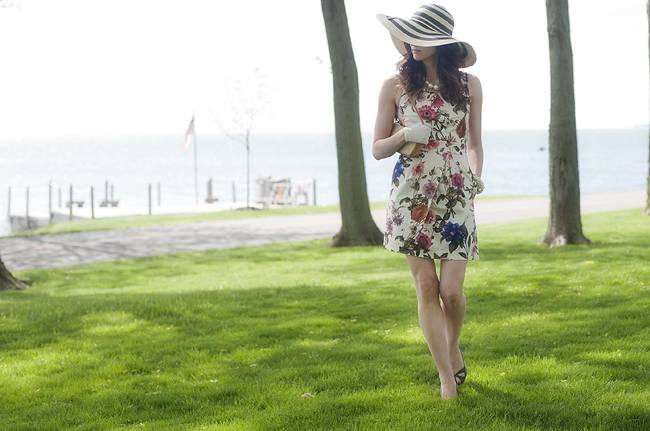 When it comes to being festive you could say that I am the opposite of a party pooper.  If there is a theme I'm all over it and enjoy every phase of putting my outfit together.  We began celebrating Derby Day a few years ago and I am in shock this date has not been marked on my calendar until now.  Pretty dresses, lady heels and you get to wear a giant hat – that is ensemble paradise in my book.  This year I was prepared early (so very not like me) with a hat purchased on clearance last August and the same pearls and gloves I wear every derby.  Now all I needed was a dress.  Simple enough especially when I spied this proper floral number on a whim.  Demure, under $30 and it has pockets – could not be more perfect.  Tempted to rock it for Mother's Day as well (minus the hat I think).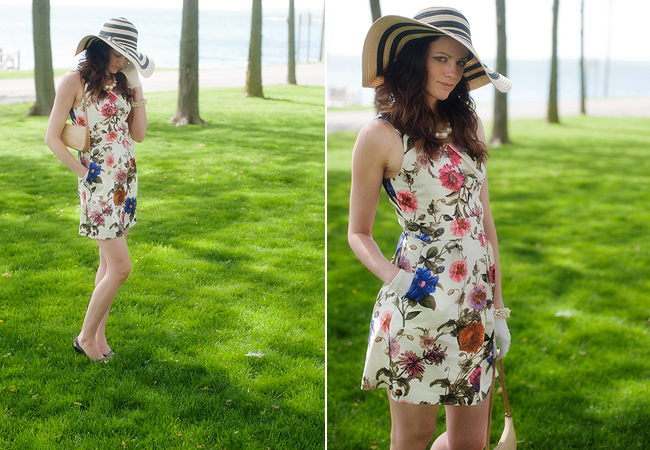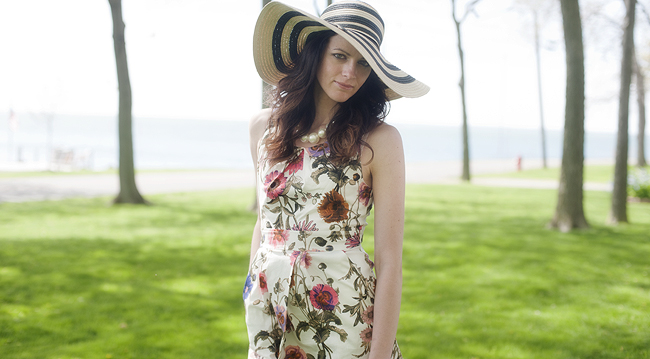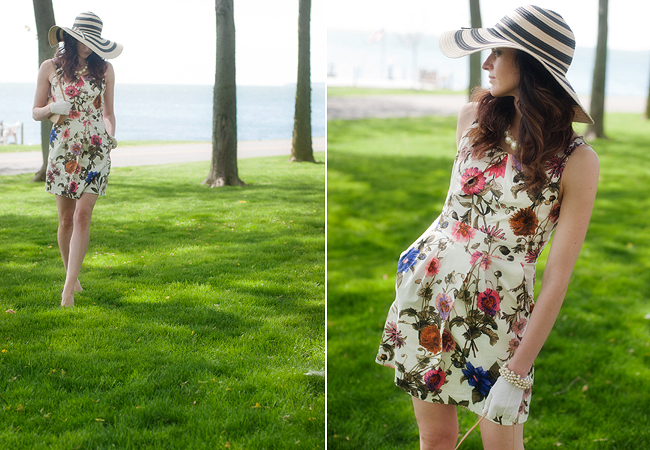 |WEARING| floral dress similar (the actual dress is from Forever 21 but unfortunately is no longer available online – this may still be at your local store though)/stripe hat similar/pearl necklace similar/pearl bracelet similar/lady gloves from an antique store/shoes similar/purse similar
Of course the rest of the family got in the spirit as well.  We couldn't believe how much Jettie loved her entire outfit including hat.  Dressing the part must be in the blood.