Everyone's favorite home improvement couple also happens to be one of the easiest costumes you can throw together! In fact, you probably have almost everything you need in your closest as we speak. We did (except for the dark temporary hair dye):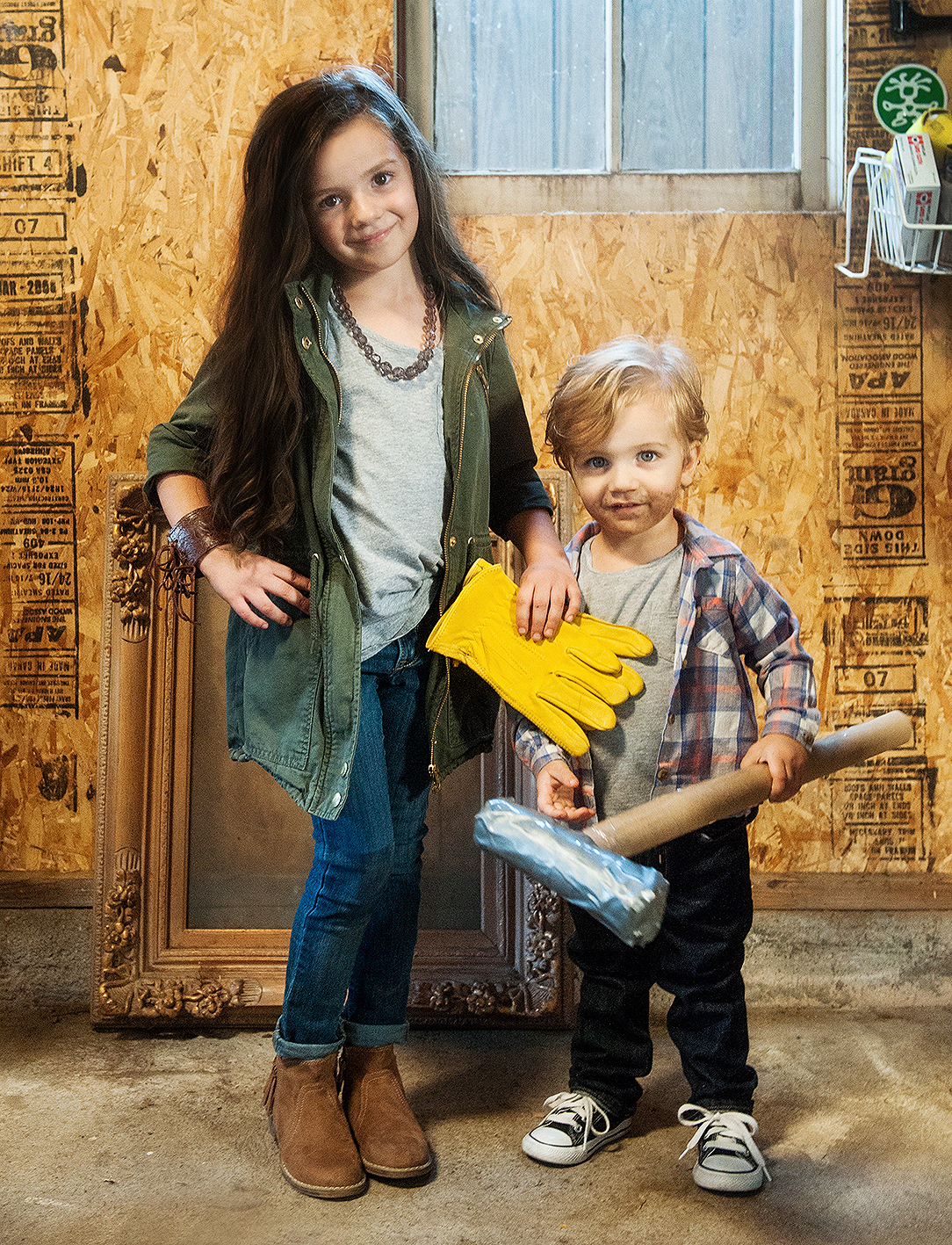 Joanna:
grey tee
military jacket
jeans
cute booties
minimalist yet earthy bracelet/necklace
long dark hair (temporary hair dye or wig comes in handy here)
work gloves
Chip:
tee and open flannel
jean
work boots (we did not have those so we went with Converse)
sledge hammer (Bing cannot lift a real one so we made ours out of an empty wrapping paper roll and duct tape.)
shaggy light brown hair and scruff (Bing literally has Chip hair, we added the scruff with makeup.)
Other great additions:
white ship lap
paintbrush
tool belt for Chip
hoop earrings for Joanna
basically anything you see on the show that Joanna is obsessed with
I can't get over how cute my kiddos look as Chip and Joanna! I mean….GAH! That said, I think this costume would be even better for an adult couple (you know, people who actually know who Chip & Joanna are).
If you happen to use this idea don't forget to tag #ppjhalloween. And if you don't, hashtag anyways because I LOOOOOOVE to see all your amazing costumes!
Less than 2 weeks till Halloween! EEEK!
xoxo.