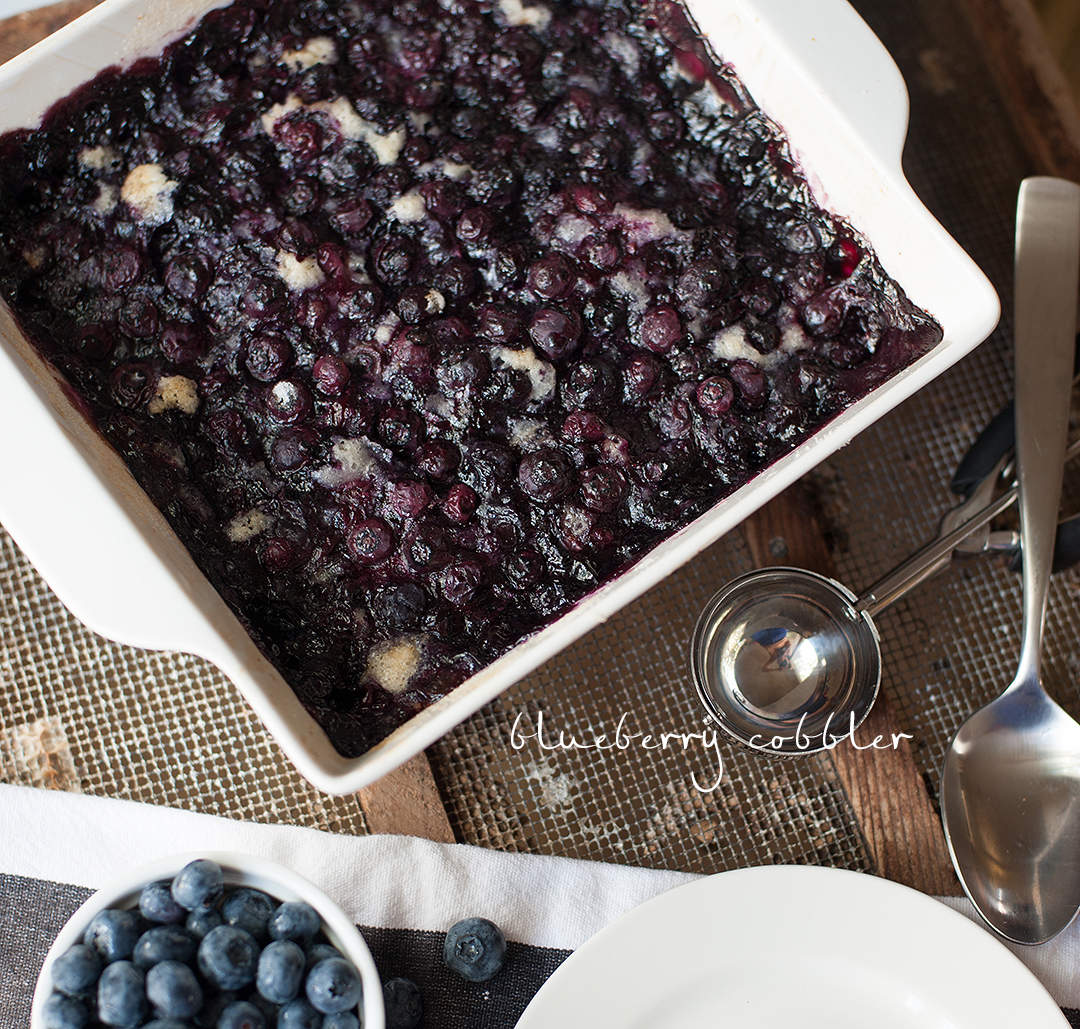 There are moments when you want to be all fancy and make something that requires a lot of time, effort and skill. And then there are the times when you want to throw something together with one eye open and not even half your noggin in use.
Cobbler is your BFF on a day like this. Mix. Pour. Place it in the oven. (Don't forget to turn the oven on and don't burn yourself.) 35 to 45 minutes later you have got yourself a warm, sweet, delicious dessert that is loaded with your favorite fruit (blueberries today) and pairs perfectly with wine ice cream.
You are a flippin' rockstar. Even on an off day. Who knew you were that amazing? (I did.)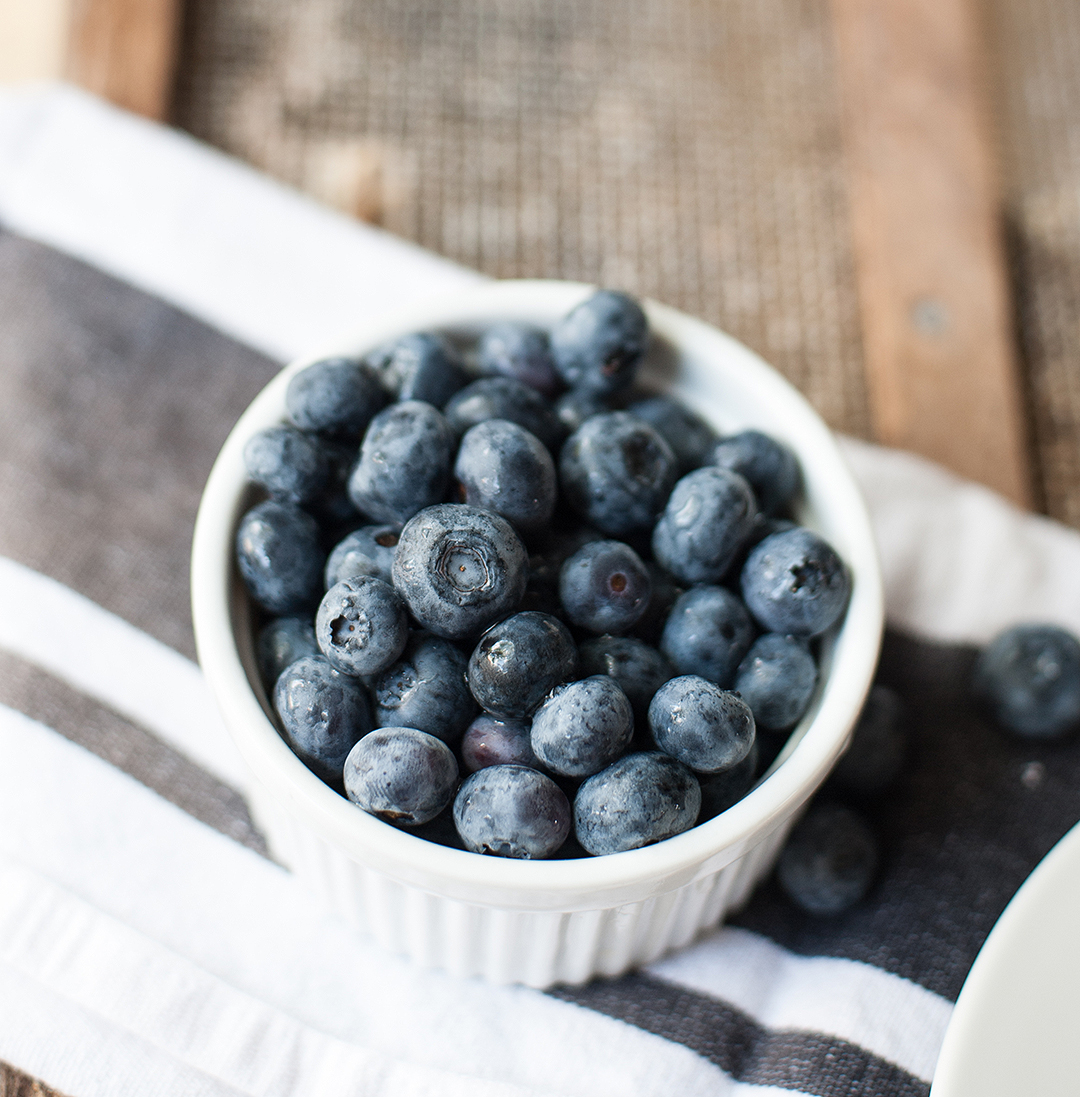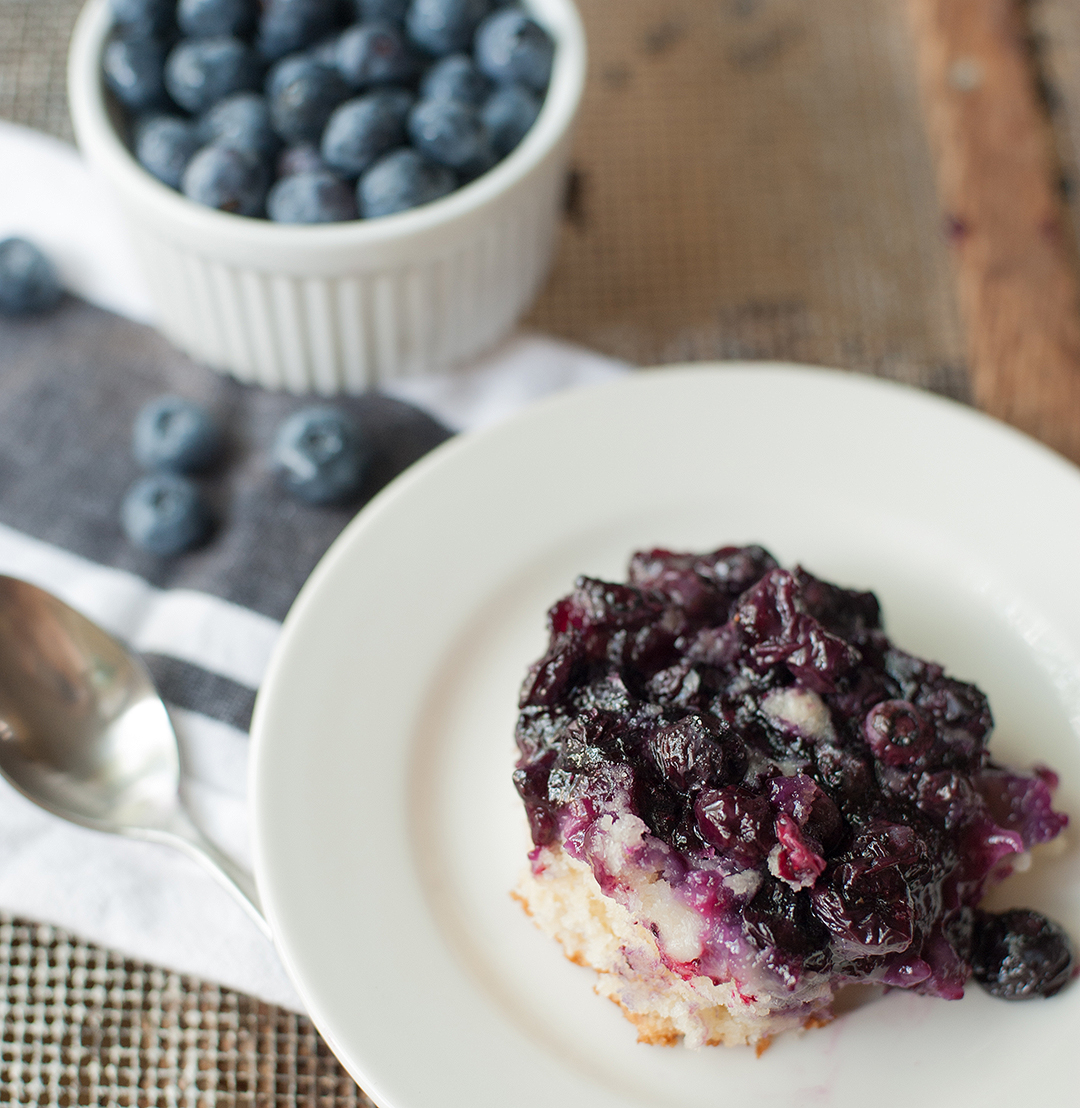 Wanna hear something really, really stupid? I am on a sort of carb fast. I had a mouse size bite of this crumble (to ensure it was indeed yummy, and it is dammit)….and I am sort of dying over here for more. I mean, I haven't even had chocolate in over 48 hours and there is ice cream dripping down warm berries nestled in cake at my dining room table. I love my husband and children but I want to attack them right now….AARRRGGHH!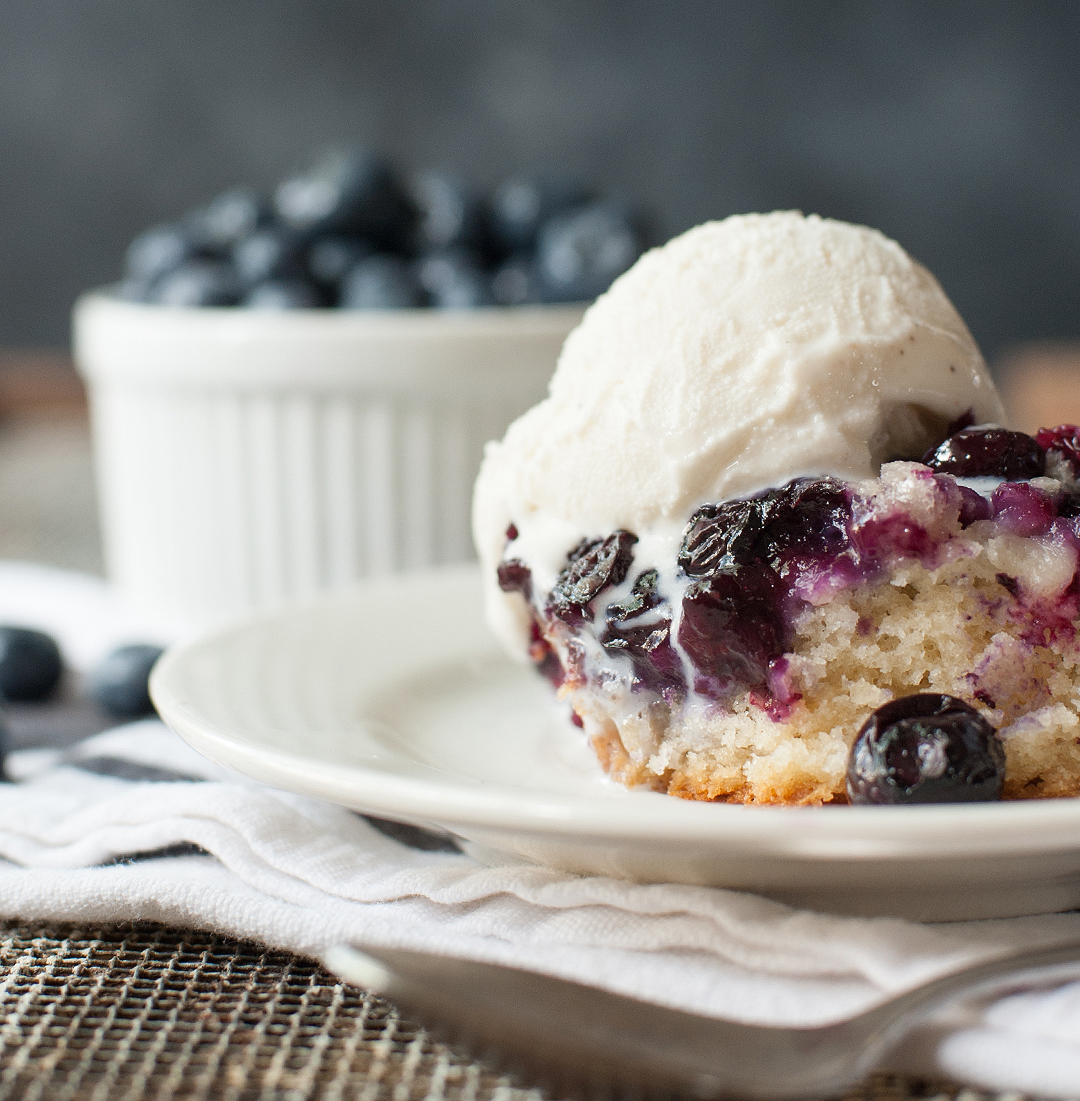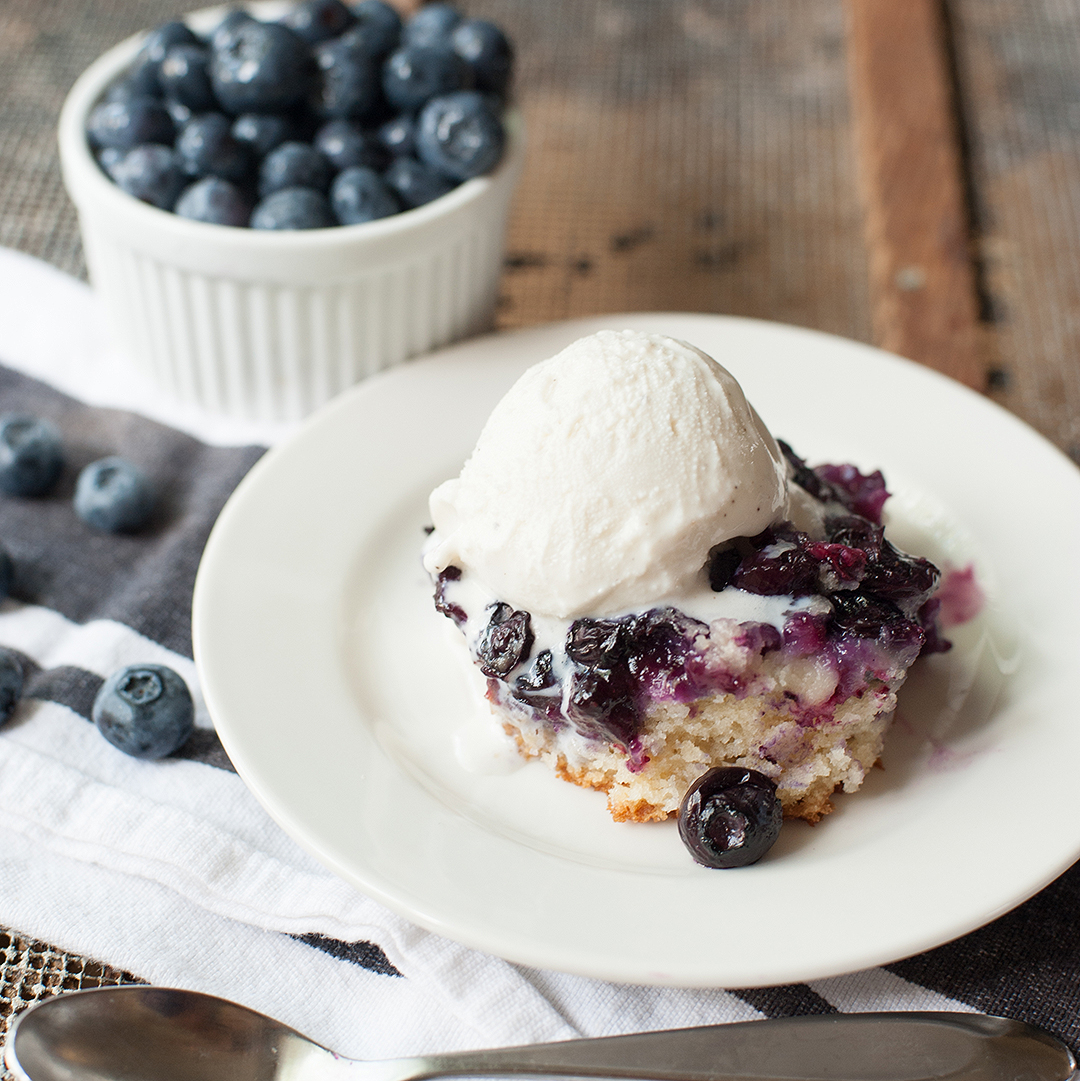 If you are much smarter than me, aka not on a carb fast, then you must make this fantabulous dessert before blueberry season leaves us. It is seriously so easy and a great way to use up your haul from the market!
Enjoy!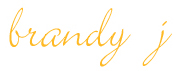 blueberry crumble
Author:
brandy j of www.prettyplainjanes.com
Ingredients
1¼cup flour
½cup granulated sugar
¼tsp kosher salt
1½tsp baking powder
¾cup milk
5tbsp butter melted
2cups fresh blueberries
¼cup sugar
1tsp vanilla extract
Instructions
Preheat the oven 350ºF. Grease an 8X8 baking dish with butter.
Place flour, ½cup sugar, salt and baking powder in a bowl and combine. Add the milk and butter, stir with a rubber spatula until just combined. Pour into baking dish and spread evenly.
Place blueberries evenly on top of batter. Sprinkle sugar over top and then drizzle vanilla on top of that.
Place in preheated oven for 35 to 45 minutes or until a toothpick comes out clean from the center. Allow to cool for 10 minutes before serving. Good on it's own, REALLY good with a scoop of vanilla ice cream.