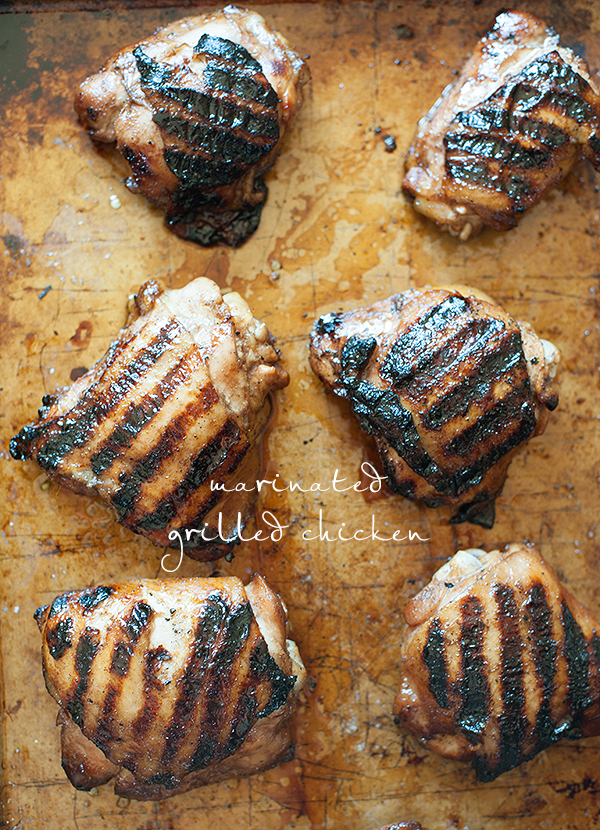 Ask Sticky to make something on the stove and he looks at me like I am speaking a foreign language. Suggest we grill for dinner and the man instantly has the giant tongs in one hand and a beer in the other.
Seeing how Father's Day is just around the corner I thought why not throw the guy a bone and do a meaty post. Something so easy that even he will be able to make it in the future (with very little assistance). Of course he was the taste tester as I do not each such a thing as chicken..and since you are seeing it here you can bet it got a double thumbs up from the carnivore of our home.
(Raw chicken…it's so gross. Really you guys, I need to move on from the below image quickly before I hurl.)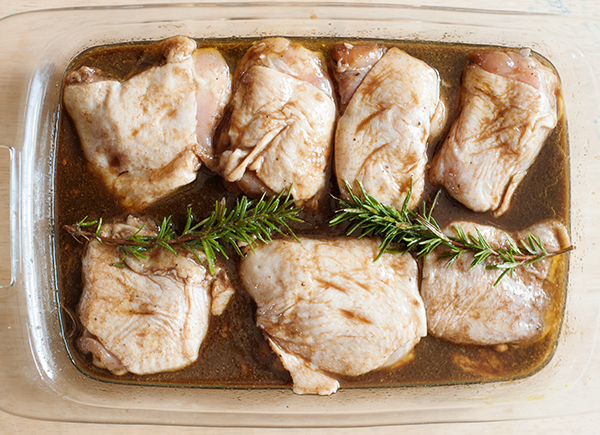 "Brand, you got to get me in action! That's what they like! Just don't get my hair, I look like a dingus!"
(For anyone who personally knows Sticky you can attest that that is exactly what the man said.)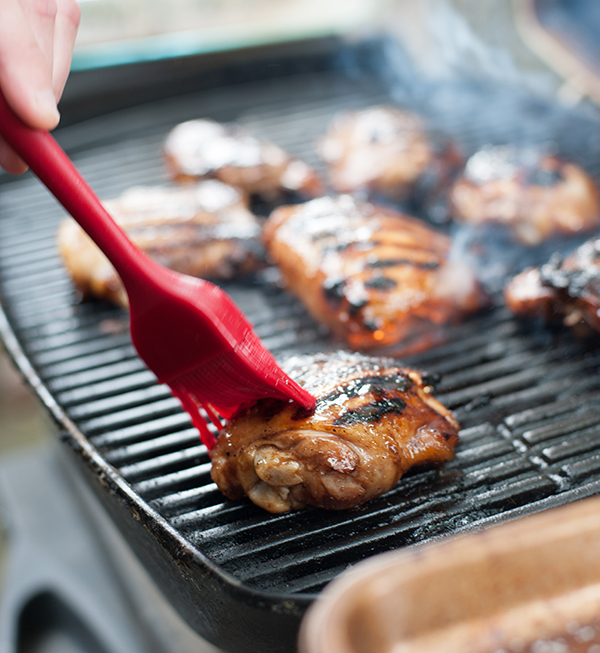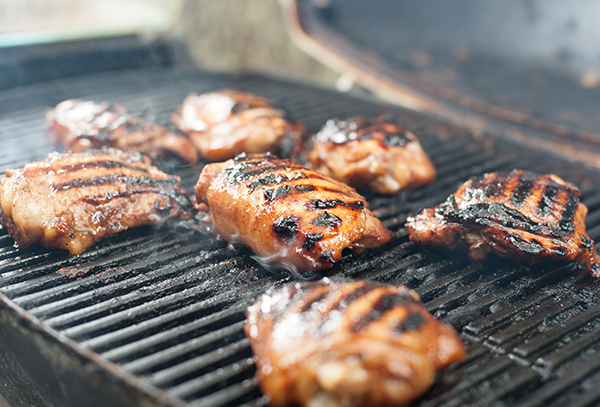 Despite the fact that I do not eat meat, I have to admit that they chicken smelled soooooo gooooooood when it was grilled. When I checked the center to ensure it was cooked through, I could tell that it was extra juicy as well. I'm pretty sure those 2 things are solid indicators of some delicious meat.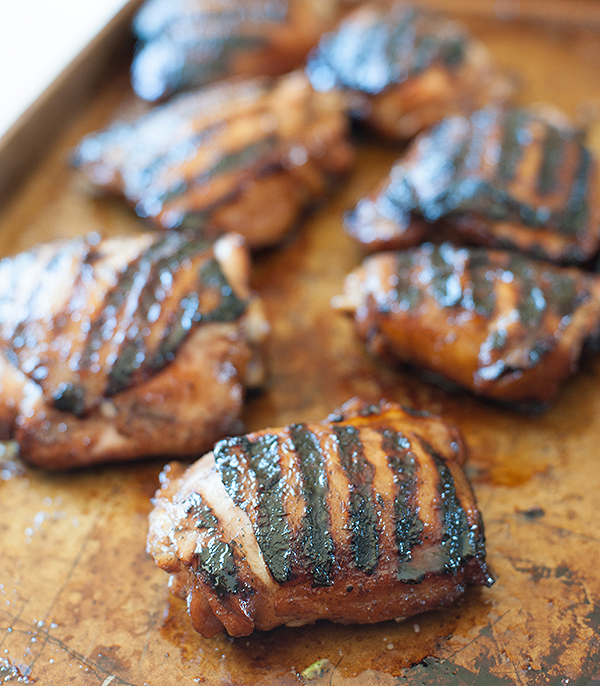 Time to fire up that grill and do some celebrating of Dad! You may even get him to do the grilling part for you…just as long as you provide the cold beverage of course.
Enjoy!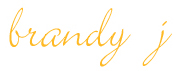 marinated grilled chicken
Ingredients
½cup extra virgin olive oil
½cup balsamic vinegar
¼cup soy sauce
¼cup Worcestershire sauce
Juice of ½ lemon
¾cup brown sugar
2 fresh rosemary sprigs
1tbsp Dijon mustard
1tbsp spicy brown mustard
2 tsp kosher salt
1tsp ground black pepper
2tsp garlic powder
1tsp red pepper flake
3.5 to 4lbs chicken - any type
Instructions
Place all ingredients in a large baking dish or ziplock bag, seal and marinate for at least 4 hours. (Overnight is best.)
When chicken is ready, preheat grill on medium high heat and lightly oil the grates.
Remove each piece of chicken from marinade, allowing the excess to drop off, and grill on each side for 5 to 6 minutes. Baste in between grilling each side with marinade, just be sure not to baste when finished grilling.
Place grilled chicken under a loose foil tent for 5 minutes, test the center before serving to ensure juices run clear. (If they don't, throw in a 350º oven for 5 to 10 minutes.) Enjoy!