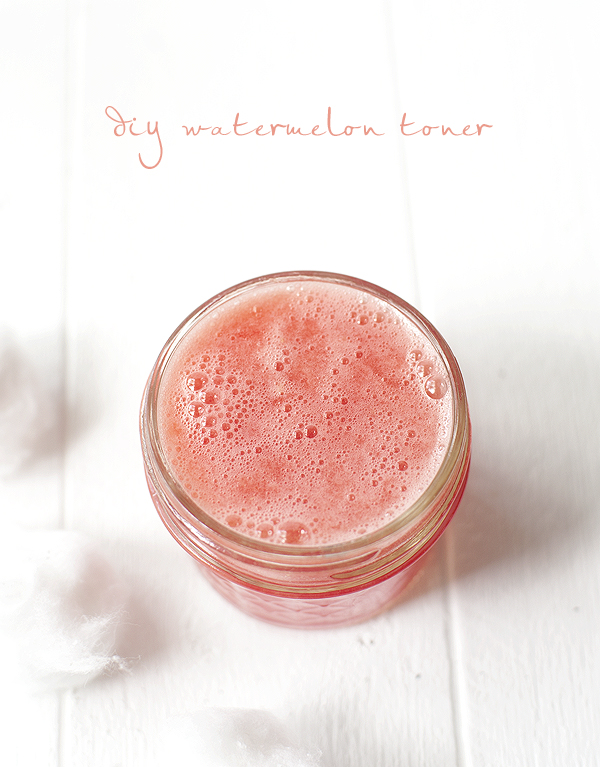 Ice cold watermelon is definitely one of my favorite summer treats. Sweet, refreshing and COLD…because sometimes only something incredibly cold will do. Am I right?!
What I did not know is how fabulous that chilled melon could be for my face. And how easy it is to make a toner out of it.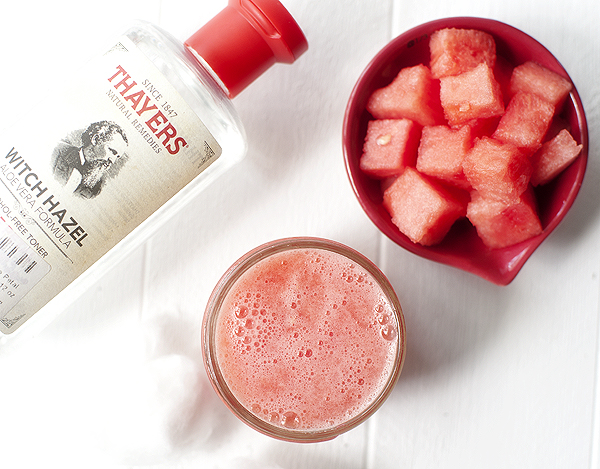 What you will need:
1/2 cup cubed watermelon, seeds are fine
1tbsp witch hazel toner
1tbsp distilled water
Place all ingredients in a blender on high until the watermelon is completely blended. Drain the mixture through a sieve into a container that can be fitted with an airtight lid. Place in back of fridge for at least an hour before using. When ready, dip a cotton ball into your pretty pink toner and rub gently all over clean, dry face (avoiding the eye area)*. Rinse face with cold water and apply moisturizer. Toner can be stored in fridge for up to 4 days.
*Be sure to try on a small test area before using on face.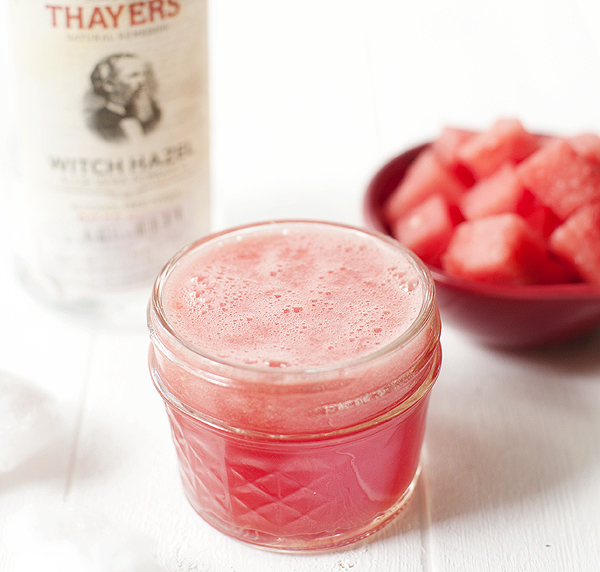 What are your favorite DIY ways to cool down your skin? I am definitely on the hunt for more this summer!
xo,