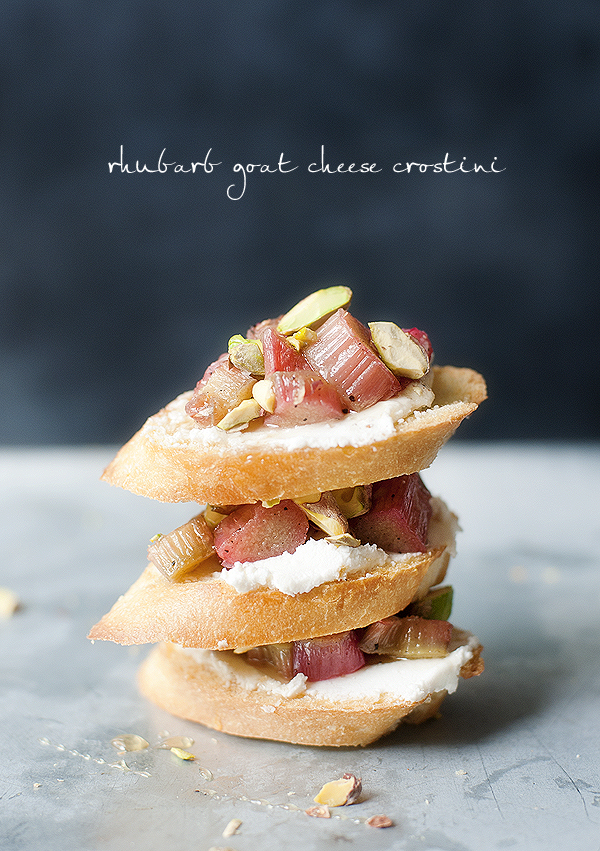 Crostini is absolutely one of my most favorite ways to serve a savory bite. The premise is very similar to a taco (where is she going here???)…there's got to be a lot of texture and your palette needs to be hit with a carnival of pow, zing, WOW flavors.
That's a lot for one little toasted piece of bread to deliver. And that is exactly what this crostini does.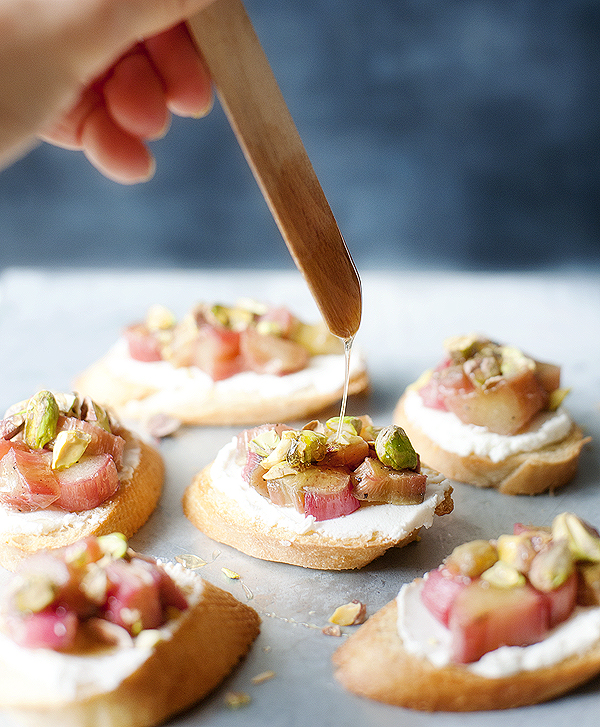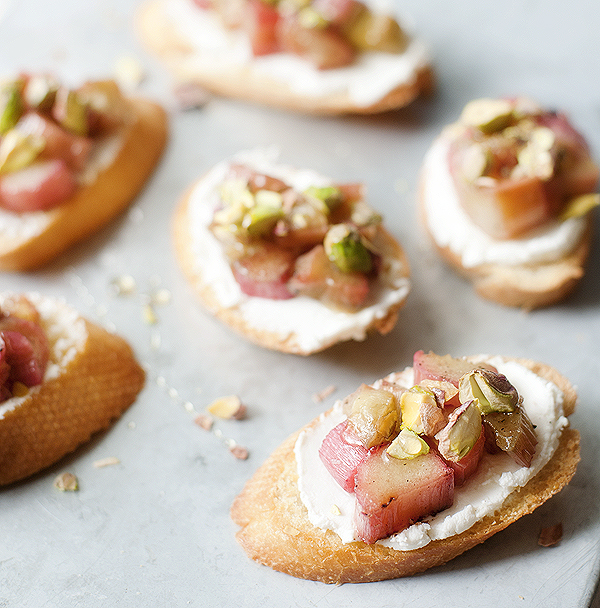 Here is how this dish goes down. You take a bite and first thing you notice is the toasted bread. It's a little crunchy with a soft center…things are going good. Then you start to pick up the tang from the goat cheese and rhubarb….for a millisecond you may think this is going to be too tart but then, out of nowhere, you get a burst of sweetness from the honey. Before it's all said and done you are surprised again by the nutty, salty crunch of the pistachios. You are satisfied, your mouth is doing a dance and you are ready for another crostini.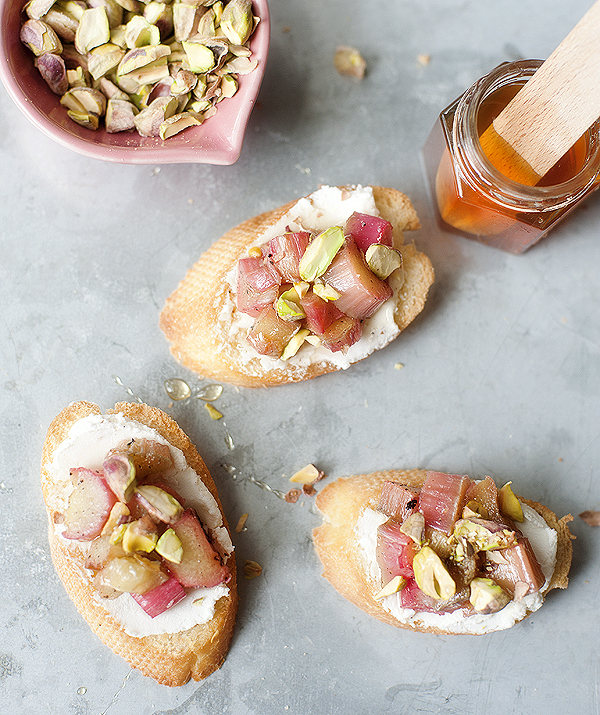 This is a perfect make ahead dish as it is wonderful served warm or room temperature. I figure about 2 to 3 crostinis per guest…and of course I hide some for myself. You may have some skeptical friends when they see rhubarb in something other than a dessert. All it takes is one taste to make them a believer. (Which is why you need to save some for yourself.)
Enjoy!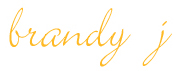 rhubarb goat cheese crostini
Author:
brandy j of www.prettyplainjanes.com
Ingredients
1 medium size baguette, cut into ½" slices on the diagonal
2cups diced rhubarb, ½" pieces
2tbsp extra virgin olive oil (plus more for brushing bread)
salt and pepper
4oz goat cheese
½cup shelled salted pistachios, coarsely chopped
honey
Instructions
Toast the baguette slicess in the oven until golden. (I brush olive oil on each one of my slices and throw under broil for a few minutes on each side. Be careful not to burn.) Remove from oven and set aside.
Preheat oven 450ºF. Place rhubarb on a baking sheet and toss with olive oil and salt and pepper. (I dont measure the salt and pepper - just give it a healthy pinch of each.) Roast in oven, on middle rack for 4 to 5 minutes. Take out of oven and allow to cool for at least 5 minutes before using.
Smear goat cheese on each crostini slice. Top with a tablespoon or so of the roasted rhubarb. Top with some pistachios and repeat with each crostini. Drizzle a healthy dose of honey over all of the crostini and serve.