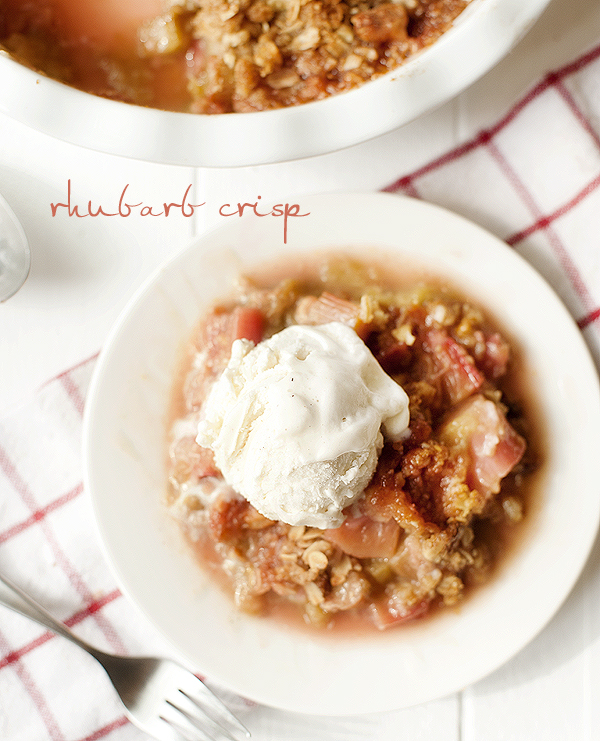 That's right, my sweet Granny brought me more rhubarb…and this time it was so much that you are going to see not one but TWO recipes flaunting this perfectly tart ingredient.
First up is an easy easy peasy rhubarb crisp. It's a little sweet and a lot tart with a crunchy exterior. Maybe this is my self portrait in food form. Nonetheless, this crisp is good and will make your belly happy.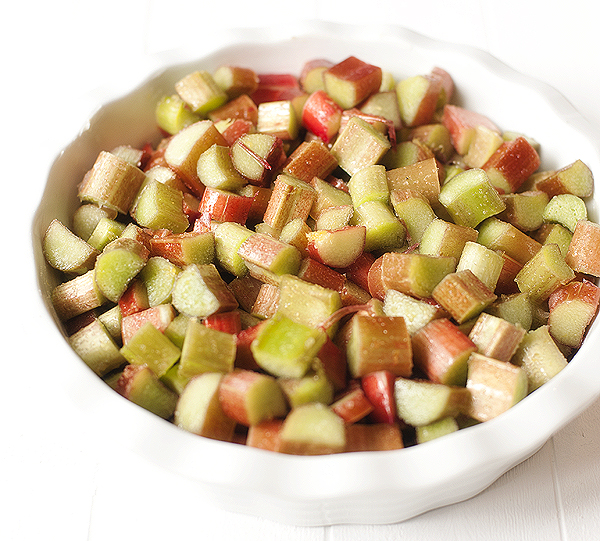 I am not sure what I love about this dish more, the rhubarb or the nutty topping. The rhubarb is bright and fresh with that POW flavor while the oatmeal topping is sweet and nutty and provides the perfect crunchiness. On their own they are good, but together they are summer bliss.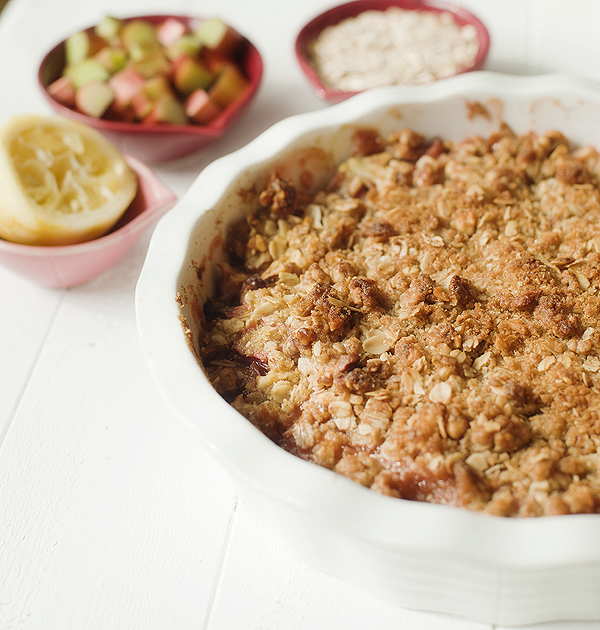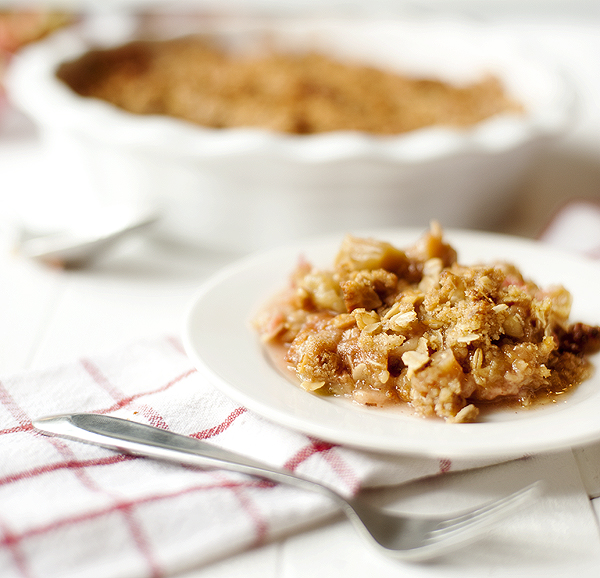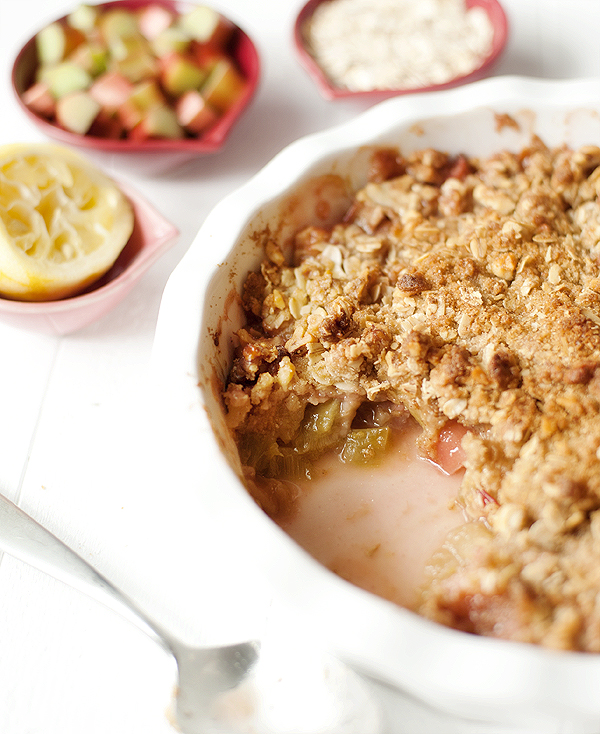 Of course the only thing that could make this recipe better is the only thing that could make most desserts better…ice cream. And it is exceptional with this rhubarb crisp.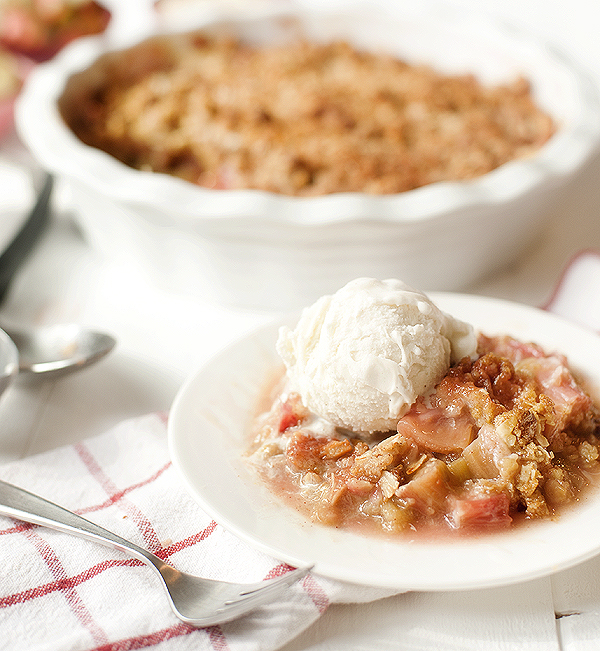 Oh summer, you are going to be filled with so many crisps and scoops of vanilla ice cream. I'll gladly workout extra to enjoy every single bite.
Enjoy!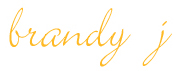 rhubarb crisp
Author:
brandy j of www.prettyplainjanes.com
Ingredients
unsalted butter for greasing 9" baking dish
6cups diced fresh rhubarb (1/2" pieces)
zest of one lemon
juice of ½ lemon
½cup flour
½tsp cinnamon
pinch of kosher salt
6tbsp cold unsalted butter, cut into small cubes
½cup rolled oats
½cup walnuts (or whatever nut you enjoy...or none!)
Instructions
Preheat oven 375ºF. Grease a 9" square baking dish or round pie dish with butter. Set aside.
Toss rhubarb in a bowl with sugar, lemon zest and lemon juice. Pour into prepared dish.
Place brown sugar, flour, cinnamon, kosher salt and butter in a food processor and pulse until small pea size clumps form. Add the oats and nuts (if using) and pulse a few times more. Spread evenly on top of rhubarb.
Place in oven, on middle rack, for 40 to 50 minutes or until the top is golden. Allow to cool for at least 15 minutes before serving. Serve by itself or with ice cream. Enjoy!