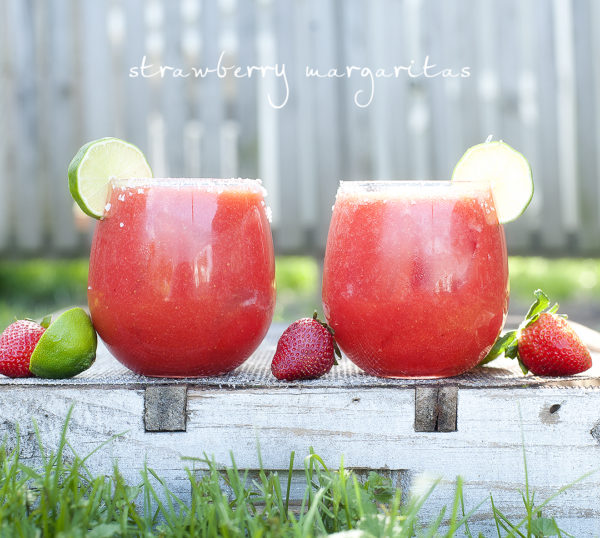 Yes, that is another margarita I whipped up. There is a perfectly legit reason why this time however...I have myself a new Vitamix.
You guys, the hype is real. I have never in my wildest dreams dreamt a blender so fabulous. It's amazing I have ate anything solid since receiving it as now all I want to do is obliviate things in my Vitamix.
[A big "way to go" out to my man for scoring me one. Apparently if I ask for something on the blog I get it. Hmmm….]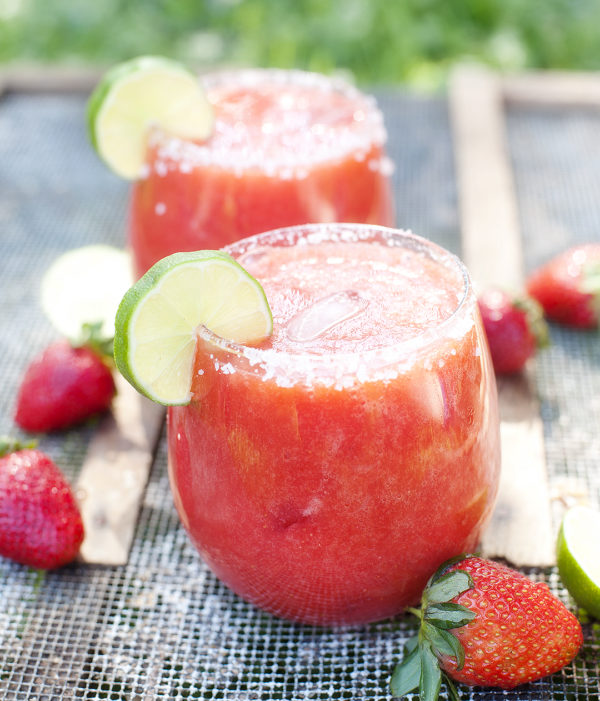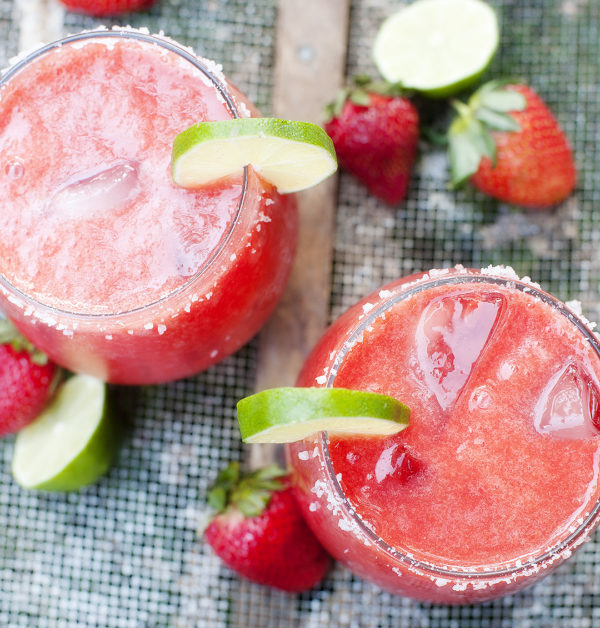 Now about this margarita. It's basically as fabulous as the blender. Think summer, in a glass with a splash of tequila. It's fresh, it's bright, it's everything you would want a margarita to be this time of year.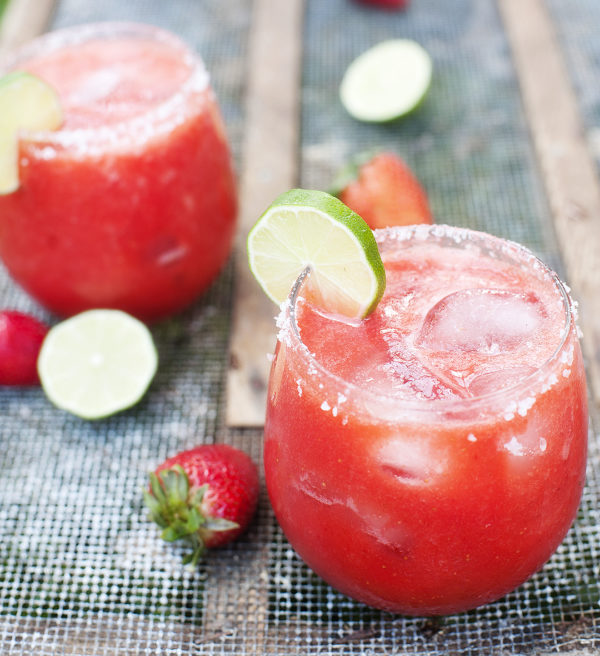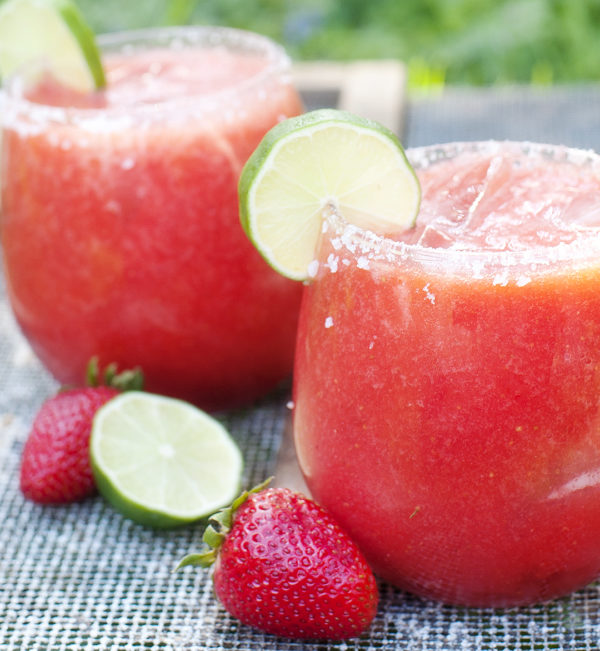 I am going to repeat myself yet once again on how amazingly easy fresh margaritas are to make at home. [In other words, don't buy that pre-made stuff.] If you see a recipe like this and think "I like mine frozen though" simply take the ice that would normally fill the glass, and zap it with your other margarita ingredients. Now that I have a Vitamix I can do that too!
Cheers to summer margaritas and kick butt blenders!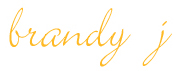 strawberry margaritas
Author:
brandy j of www.prettyplainjanes.com
Ingredients
1qt fresh strawberries, stems removed
¼cup simple syrup or 2tbsp honey (sweetness to taste)
½cup silver tequila
¼cup triple sec
½cup fresh lime juice
Lime wedges
Sea salt for rimming glasses (optional)
Instructions
Place the strawberries, simple syrup, tequila, triple sec and lime juice in blender and blend on high until well combined and not chunk of berries remain.
Use a lime wedge to rim 2 glasses and then dip in sea salt. Fill glasses with ice and then pour in the margarita. Cheers!