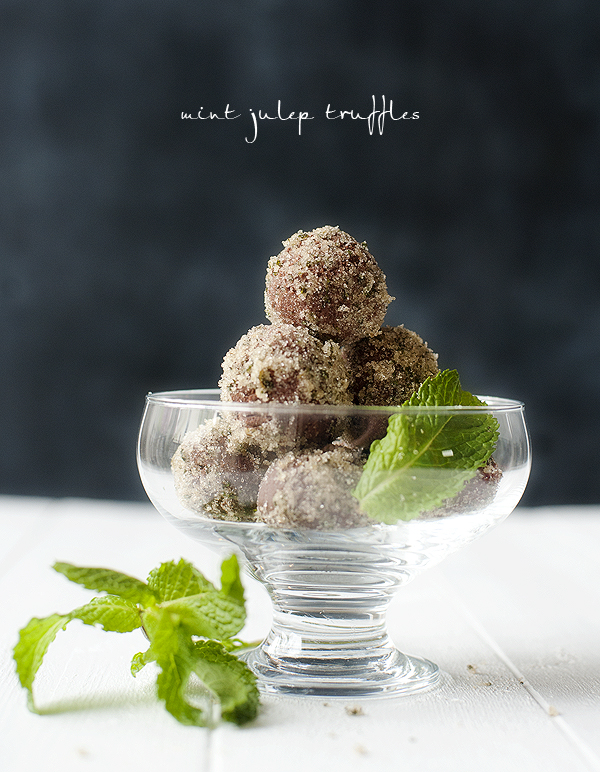 The derby is this weekend which means it's time for hats, horses and mint juleps. For those of you who may not know, a mint julep is made up of mint, sugar and mostly bourbon. It is traditionally served in a gorgeous silver cup and packs a good ole Kentucky punch. I like them, especially when made with more sugar than normal, but admittedly they can be a tad strong for my taste.
These truffles though, they are the perfect balance of warm bourbon and sweet, yet fresh mint. You can eat more than one and not worry about tripping over your derby heels and losing your special hat.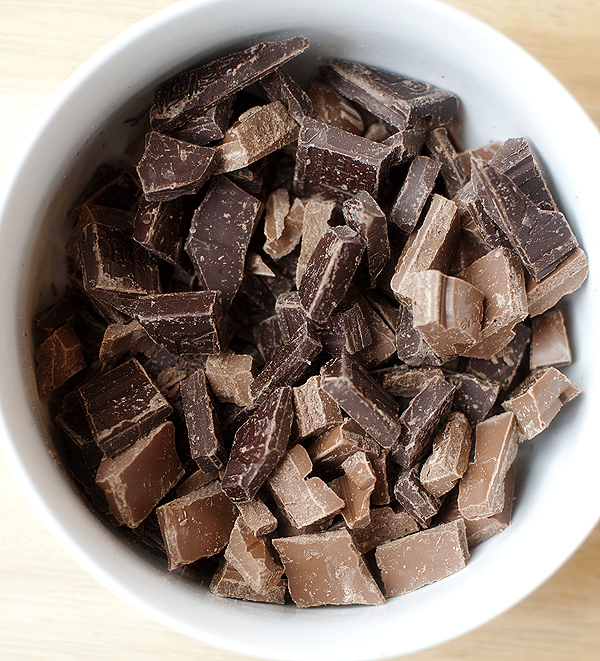 If there is one thing a mint julep is missing it would be chocolate. In fact any recipe sans chocolate could probably use some chocolate. Don't you think?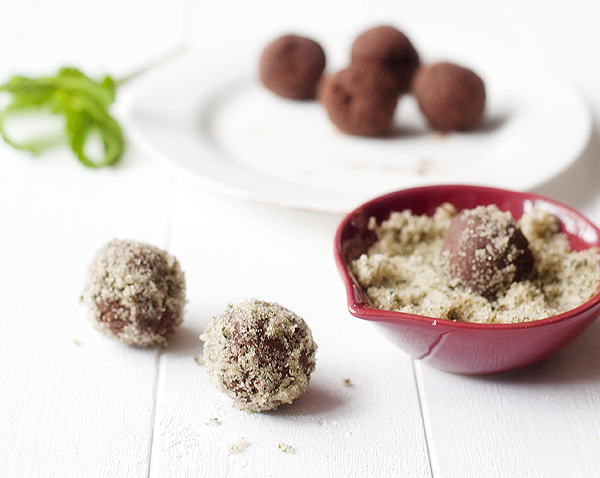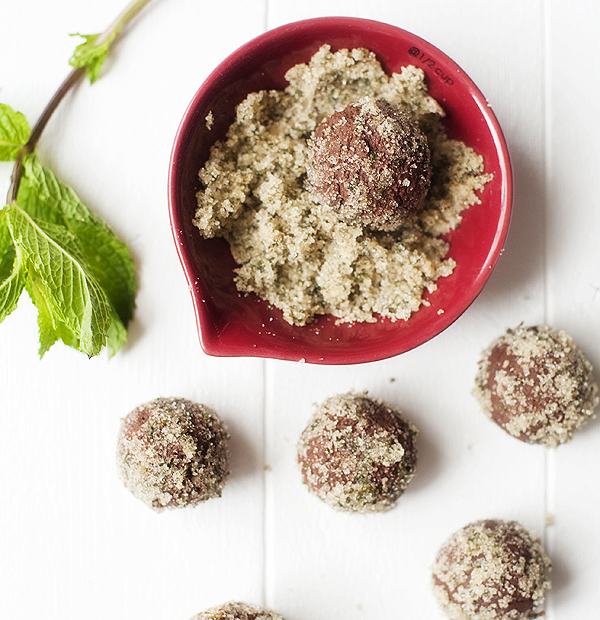 These are best day of and obviously not kid friendly (although you could easily make a nonalcoholic batch). Sticky and I choked them down…the things we do for this blog.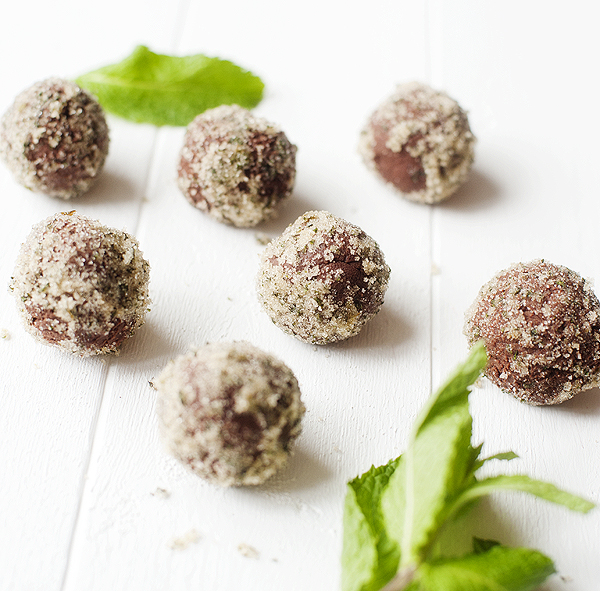 If you are looking for something special to serve this weekend you will definitely win over everyone with these delightful little treats. You could even switch things up by dipping them in white chocolate…yum!
Enjoy!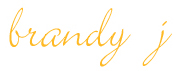 mint julep truffles
mint julep truffles
Ingredients
4oz good dark chocolate coarsely chopped (use a bar not chips)
3 to 4oz good milk chocolate coarsely chopped (use a bar not chips)
½cup heavy cream
2tbsp unsalted butter
½tsp peppermint extract
2tbsp bourbon
⅓cup sugar
¼cup lightly packed mint leaves
Instructions
Put chocolates in a medium bowl and fill a large bowl with an ice bath. Put cream and butter in a small sauce pan and place on burner on high heat until boiling. Pour cream over the chocolate and place a large plate over bowl to cover completely. Allow to set for 3 minutes. Take plate off and stir chocolate with a spatula until completely melted and glossy.
Add extract and bourbon to chocolate and stir until it comes together smooth. (Will separate a bit at first, keep stirring.) Place bowl in ice bath and stir with spatula until it begins to thicken. Pour chocolate mixture into a 2qt dish or 9" pie plate. Cover with plastic wrap and stick in fridge for at least 3 hours.
Place sugar and mint leaves in food processor and pulse until leaves are minced finely. Place in airtight container in fridge until ready to use.
Once chocolate has set for at least 3 hours, take about a tbsp of it (I used a mini ice cream scoop) and roll into a ball with hands and place on a plate. Repeat with remaining chocolate. Gloves help but are not necessary. Work fast because the chocolate melts quickly. Place plate of balls back in fridge for 15 minutes.
When ready to serve, roll each ball in mint sugar and tap off excess. These are best ate day of. If you want to make ahead, stop right before the sugar coating. Balls can be kept in the fridge for up to 3 days, covered. You can do that last step of the rolling the day you serve.
slightly adapted recipe from food network