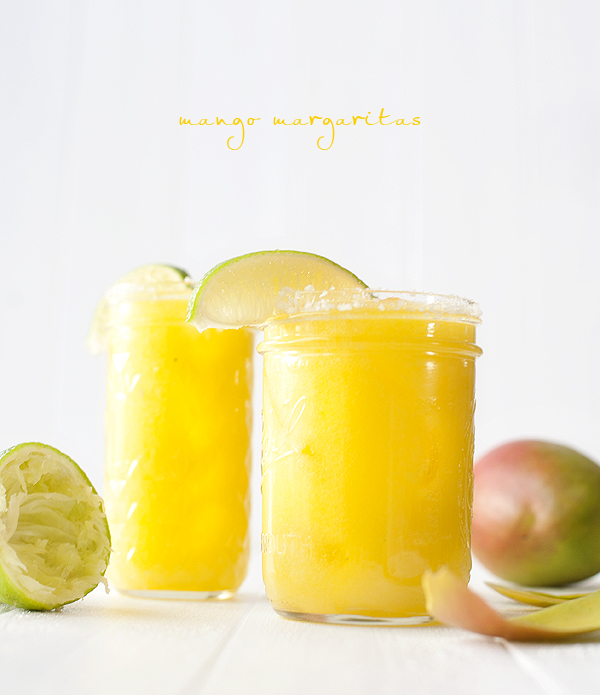 Another Friday, another margarita! This time I went with the fresh mango route and boy is it delicious. I have a feeling there will be plenty of lime and mango on our shopping list from here until the end of summer. (And tequila and triple sec…)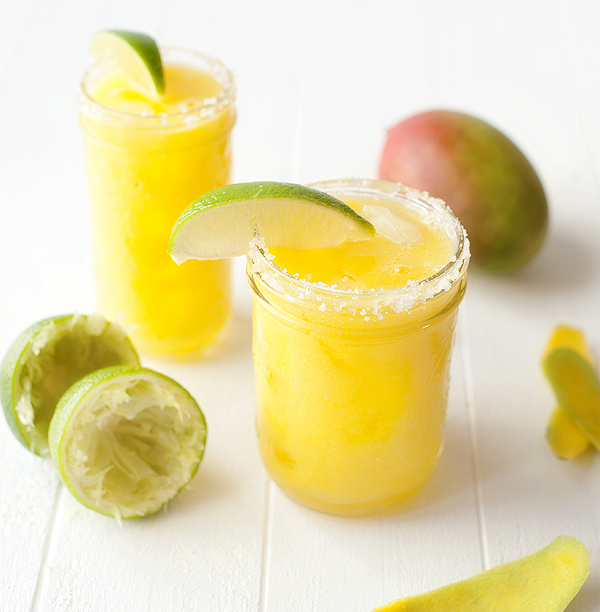 Alright guys, I am in dire need of a new blender. A Vita-mix is not in the budget at the moment (unfortunately) so what I need to know is this: Is there a decent blender out there I can get for around $100? I am desperate. I even went as far as to ask for one for my birthday. Lame right? But then I thought what woman wouldn't want a blender when there are things like margaritas and fresh salsa to be had? So yeah, I need a good blender. Stat. [Mine sucks.]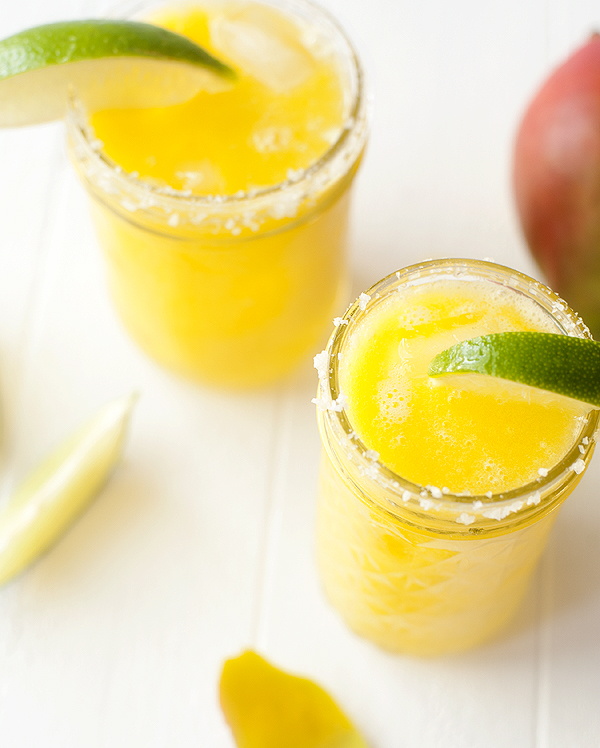 Of course I have to hand it to my crap blender for still whipping up a fabulous margarita when one needs such a drink. Albeit it does smell like burning rubber while it is running, and it shuts off by itself after 5 or 6 seconds. But the margarita is tasty and that's really all that matters.
Did I mention I need a new blender?
Cheers!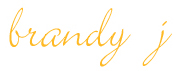 mango margaritas
Author:
brandy j of www.prettyplainjanes.com
Ingredients
1 mango (peeled, cored and chopped into ½" pieces)
½cup lime juice
¼cup simple syrup
½cup tequila
¼cup triple sec
Lime wedges for rimming and garnish (optional)
sea salt for rimming glasses (optional)
Instructions
Place mango, lime juice, simple syrup, tequila and triple sec in a blender and pulse until nice and smooth, with no remaining mango chunks.
Rub a lime wedge around 2 glasses. rIm each with sea salt. Fill glasses with ice and pour mango margarita over top. Cheers!