After the overwhelming response the blog received from the baby name posts, I thought we need a list. One that includes all the names that have been shared as well as a few others I have received via my Etsy shop invitations. (And there has been some really good ones come through the shop.)
Do know that I am not a coding or web master. Not even a little. In other words there is nothing fancy about this list…and there doesn't need to be. These names are fab regardless of clickity -click website flare: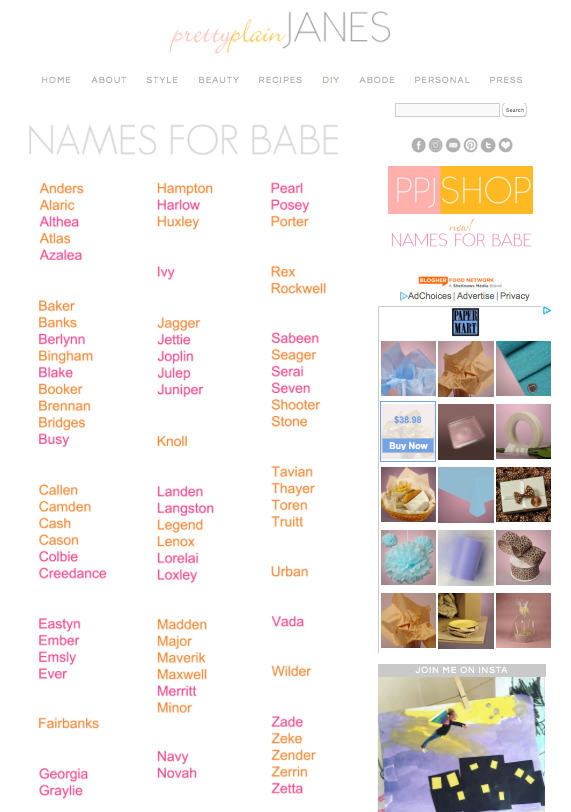 I will be sure to add to the list as extraordinary names come through the shop, as well as include the names from future posts. This list is meant for those out there looking from something a little different. I added a badge on the top right of the blog to make it easy for you and your friends to find all these fantastic options. As always, if you would like to share some names of your own, hit that tiny envelope at the top right corner and shoot me an email!
Hopefully you or someone you know (who is on a desperate name search) enjoys this list! I for one can't wait to see what else gets added! Keep 'em coming!
xoxo,