Today was just one of those good ones. There was no sibling bickering, Jettie crafted a gorgeous cityscape out of stickers and poms, I got to shower without ending up with a Bing in the tub and the sun came out to play just in time for a photo shoot.
All days alive are good days really…but some seem extra special for no particular reason. This girl sure makes a lot of them feel that way.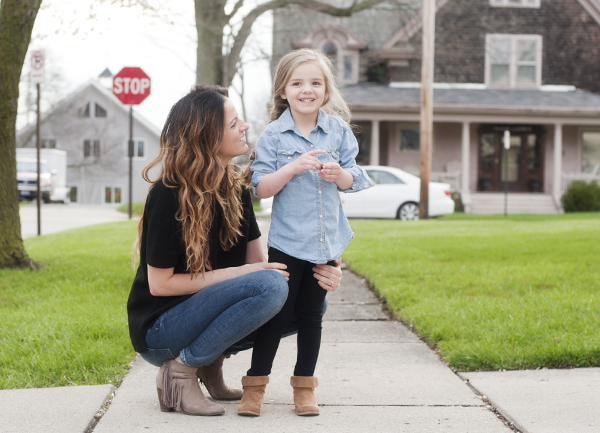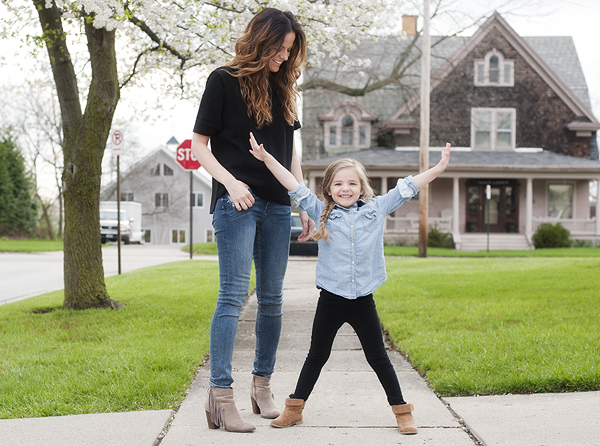 While getting dressed today I asked her if she wanted to wear basics like mommy almost always does. She of course asked what basics are and then eagerly exclaimed "YES!"… because she's 4 and dressing like mom is still pretty awesome. I love that she is developing her own style yet at the same time trusts me. I know this may be a fleeting thing we have going, but I'll take every ounce of it for now.
(Those boots I am wearing guys…oh my gosh COMFORTABLE.)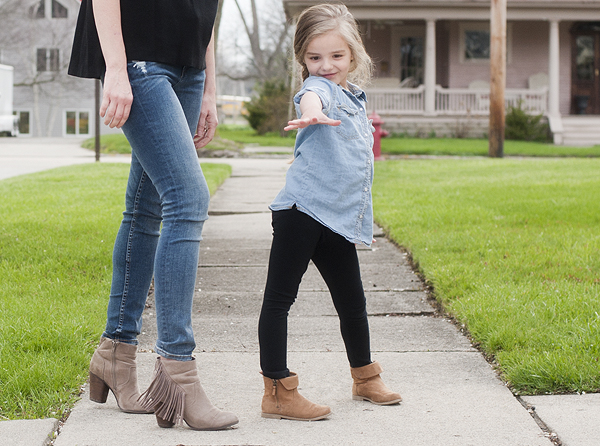 Jettie owned this photo shoot. I love when she is feeling silly and completely uninhibited. I mean look at that smile! UGH! That is a little girl enjoying the moment and feeling 100% comfortable in her own skin. My heart.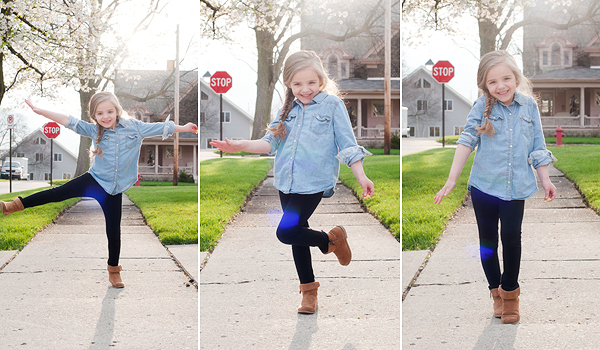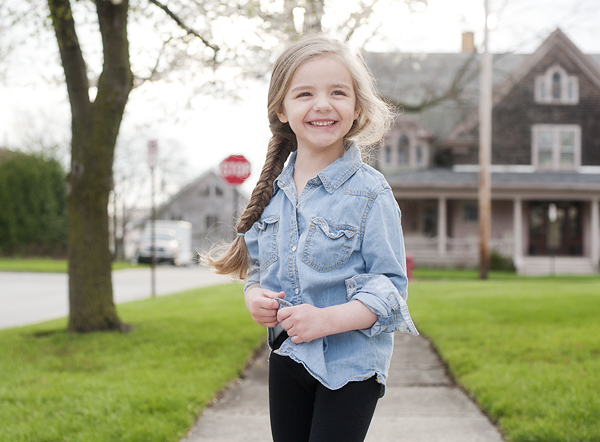 Me and my beautiful girl. (Who will be FIVE next month!)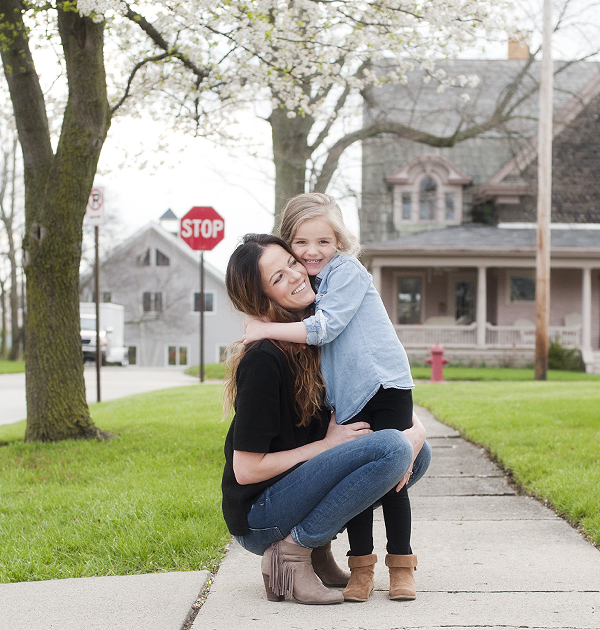 |WEARING|brandy j top similar/H&M jeans/Madden Girl booties jettie shirt similar/Old Navy leggings/boots similar
xoxo,