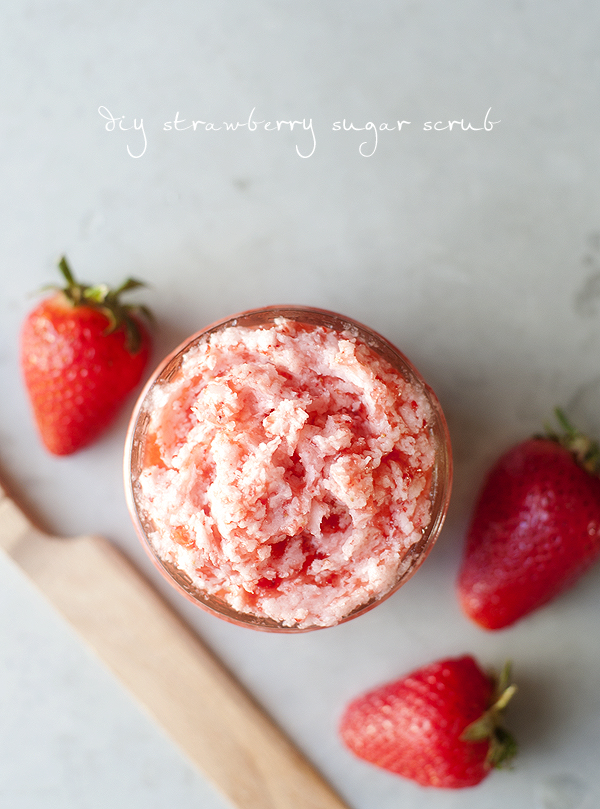 I absolutely love strawberries, but dislike pretty much every product I have ever smelled that claims it is "strawberry". The smell is typically way too sweet and extremely artificial. That would be okay if I wanted to smell like Strawberry Shortcake..but I don't.
So here is my version of smelling like a strawberry. It's fresh, light and just little bit fruity. The coconut oil compliments it so well, while leaving the skin smooth of course.
Ingredients:
1/4c coconut oil
3 strawberries
1/3c sugar
Place coconut oil in a food processor or blender and pulse a few times. Add the strawberries and blend until well combined and as smooth as you can get it. (You may need to scrape the sides a few times.) Add the sugar and pulse twice to combine. Store in a jar fitted with a lid in the fridge for up to 5 days.
Once in the shower wet skin with warm water. Take a 1 to 2 tbsp of scrub and rub gently into the skin. Continue all over the body (avoiding open areas). Rinse in warm water (be so very careful, coconut oil can get slippery in the tub) and dab skin dry gently with towel afterwards. Apply coconut body lotion for a nice finish.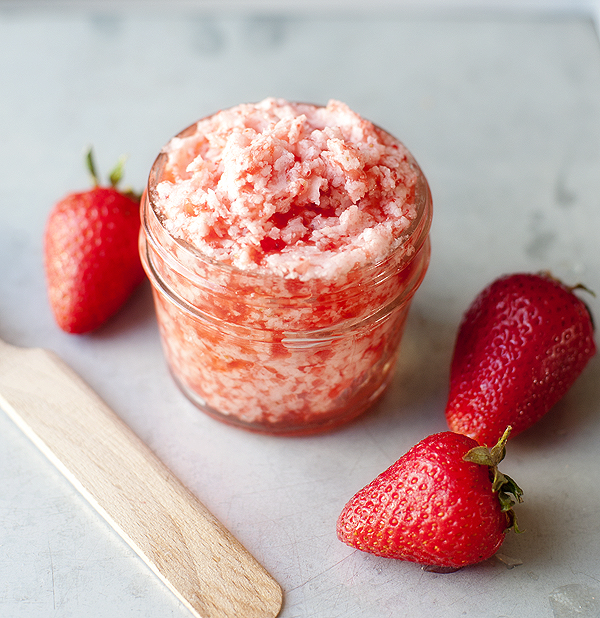 This recipe almost fits perfectly in a 4oz jar. (I used the excess for my hands. It's a win-win.)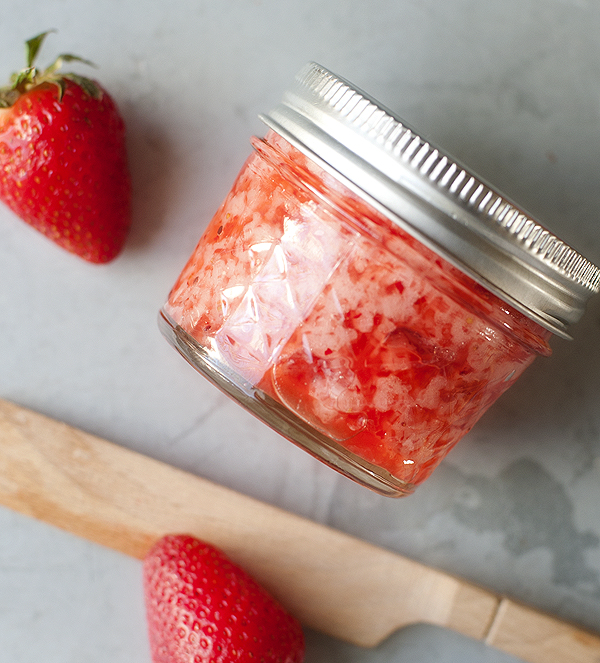 You could amp this up by adding sweet almond oil or vitamin E. You could also use a coarse sugar or even sea salt to really get the scrub on (although the salt would not taste as good). If wanting to make as a gift, simply replace the fresh berries with a couple tablespoons of ground freeze dried berries. This will allow the mixture to last much longer.
Give this mix a try the next time you pick up a pack of berries! You will love smelling like a strawberry!
xoxo,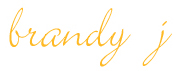 ***Always test a small patch of skin for allergies or reactions before doing any home treatments. Also avoid the eyes and other body openings. Use caution in tubs and on floors as coconut oil can be very slippery.***