4 years ago we unknowingly started a tradition of spending Easter on Kelleys Island. Unfortunately our streak was broken in 2015 by a bitter cold winter and a waffling ferry schedule. With Bingham having not yet experienced an egg hunt via lakeside, we were determined to make it up to Kelleys this time around. I for one could not be more grateful that we did.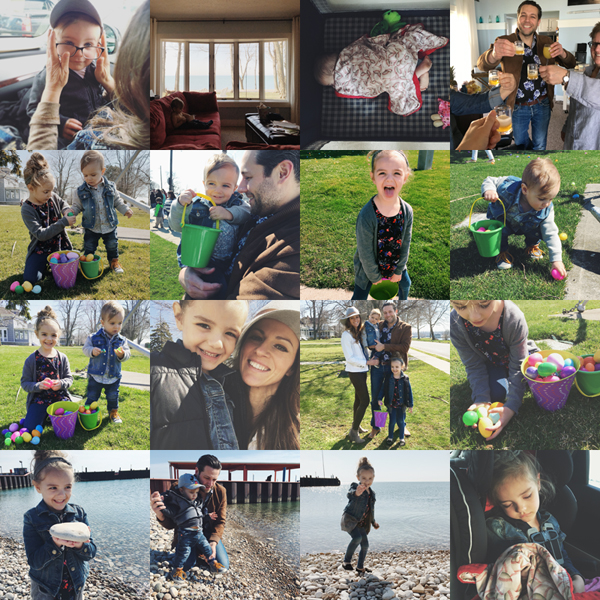 There's just something about that first trip to the island of the year. Sure it's a little cool, only a fraction of the restaurants are open and the trees are bare as can be. But there's still that promise of gorgeous lake days to come… filled with coffee by the waves, long weekend walks and relaxing in a way that one can only do while on island time.
We missed Sticky for most of the weekend because he had to work Friday and Saturday. Of course he could of stayed home on Sunday…but then he would have missed his kids dominate an egg hunt. That is worth getting up at 5AM to catch a ferry anytime, any day.
I hope all of you had a fantastic Easter weekend!
xoxo,