The weekend is here! I don't know what it is about Spring that gets me in the mood for brunch (and that's SUPER in the mood since I truly could brunch 365 days a year) but I crave it from the time Monday comes till it's on my table the coming Saturday. There's sweet, there's savory, there's usually always a cocktail. It's got everything, for everyone. The best meal ever, hands down, forever and ever. I HEART BRUNCH.
While PPJ offers many options for brunch, I have rounded up a few favorites for this time of year in particular: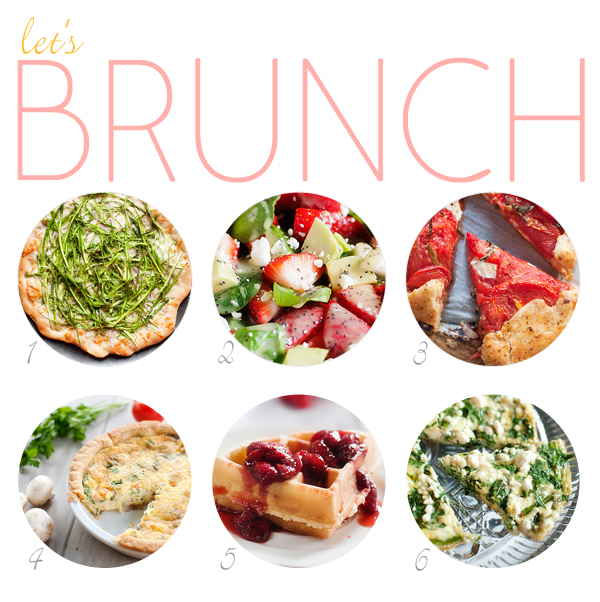 1shaved asparagus pizza/2strawberry, avocado & spinach salad with feta and poppy seed dressing/3tomato galette/4vegetarian quiche/5waffles with roasted balsamic strawberry sauce/6asparagus, spinach & feta fritata
Cheers to the weekend and brunch!
xoxo,