A couple of month's ago my friend Jordanne mentioned loving the Flower blush. I had not yet tried Drew Barrymore's economic line at Wal-mart but getting a green light from a trusted makeup lover I knew I had to. My intention was the blush but for whatever reason the mood wasn't right and I went with lips instead: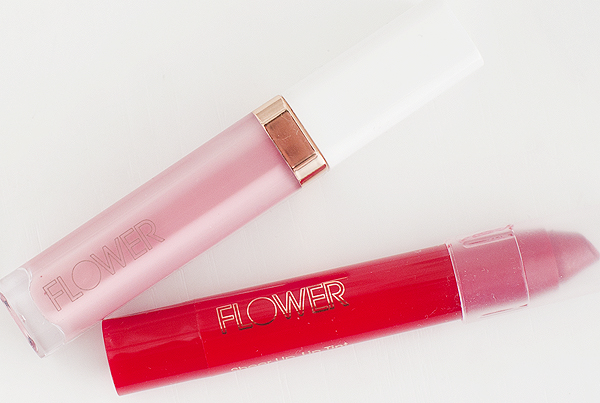 First up the Flower Shine On Lip Gloss in Baby's Breath.
LOVE it! I can't believe how much I love it. Goes on nicely, doesn't dry out my lips and stays put pretty decently. [It is under $7 so I do give it a little wiggle room.] It does have a slight floral scent but not offensive, and I am very sensitive to those things so that's saying something. If I had to nit-pick it would be that in order to get to the gloss you have to remove a sticker that leaves a sticky residue. But again, that's being getting picky… I would buy again for sure.
The Baby's Breath color is definitely a nude with a hint of pink. It's beautiful and something I can see working on most skin tones.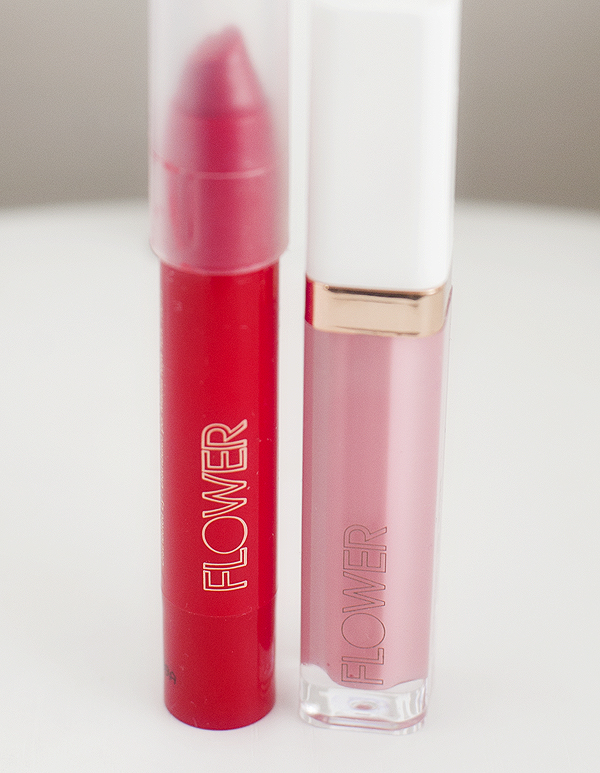 Next up the Flower Sheer Up Lip Tint in Dewey Rose.
First off the color looks nothing like the online product shot. It is a bright red with a teeny tiny bit of orange. "Tint" may be a loose description of this particular color. It definitely goes on brighter than I thought it would. I do like it though. Doesn't stay on all that great, but a bit of powder on top helps that out quite substantially.
While I do like the tint I have to admit I like the gloss better. I am however not opposed to trying a different shade of the tint, I want to be a red lip girl but I am just not sure it's in me.
Every try the Flower brand? Share your experience with us!
xo,