It has been rainy here the last couple of days…which I sort of love. Not that I am ready to move to Seattle or anything, but a day or two of mother nature's melancholy is good with me.
Winter was sort of an awesome let down. It never truly "wintered" as in we never really got the kind of snow we have grown accustom to. When Timehop reminds me how bitterly cold it was the last few years however, I am more than happy to forego the snow.
That said I am ready for a legit season. Spring is suppose to be a mix of sunshine and rain. When we are gifted an honest to goodness dose of it I declare Spring as my favorite season.
Plus without rain when we would ever get to wear our cute wellies and carry the adorable umbrellas?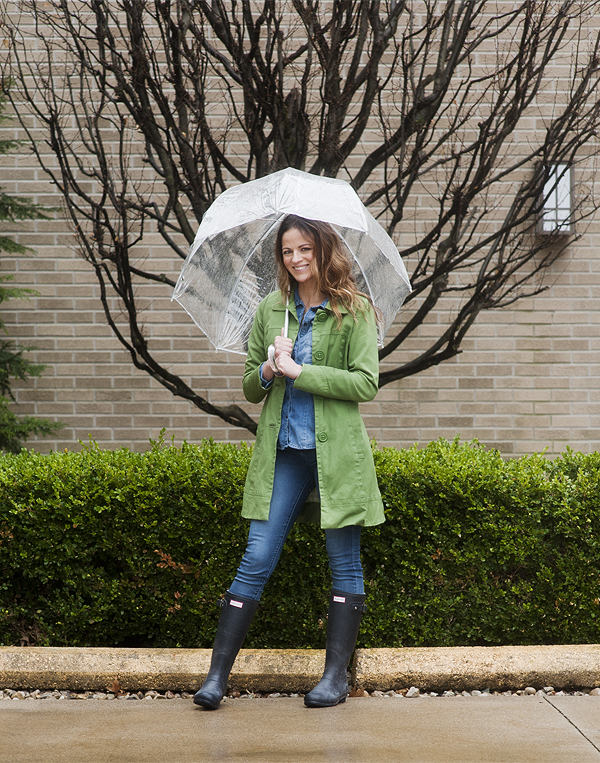 I rarely wear that trench, and there is really no reason why. If there was a reason to drag it out of the closet it would be St Patrick's week. That's right, it's a week long holiday. Come on guys, I already saw you celebrating this weekend on social media. Well, those of you without kids or the ones who had sitters.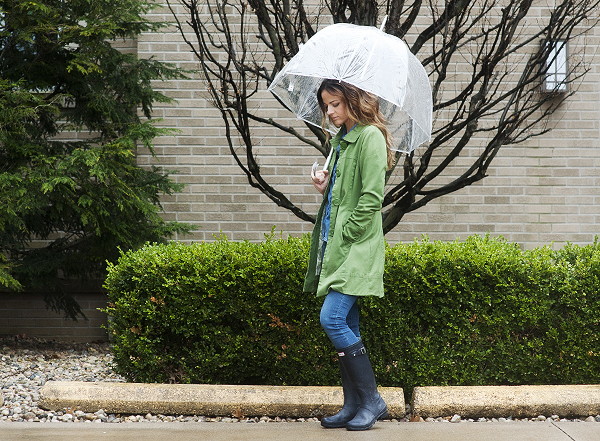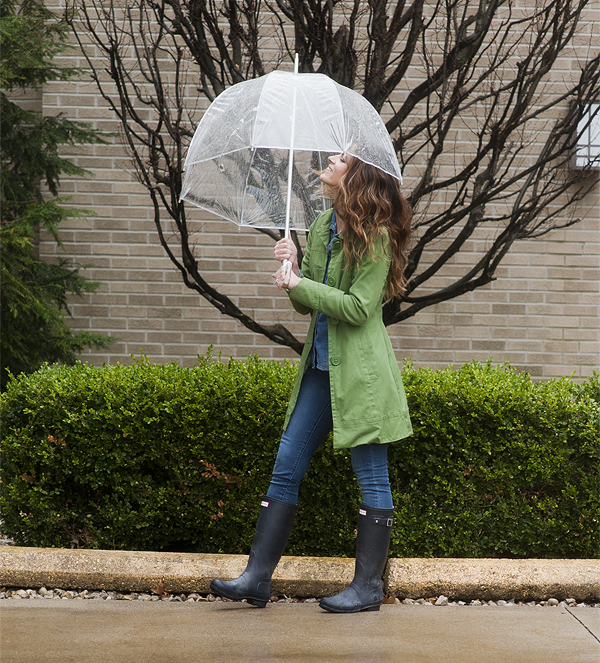 You cannot take yourself too seriously when you have to edit images of yourself. Sometimes I am horrified but most of the time I just laugh. The image above I am all "la dee dah…the rain is awesome!" and below I'm like "Touch my umbrella and die."
I surely hope I don't have a resting bitch face because that is pure evil right there.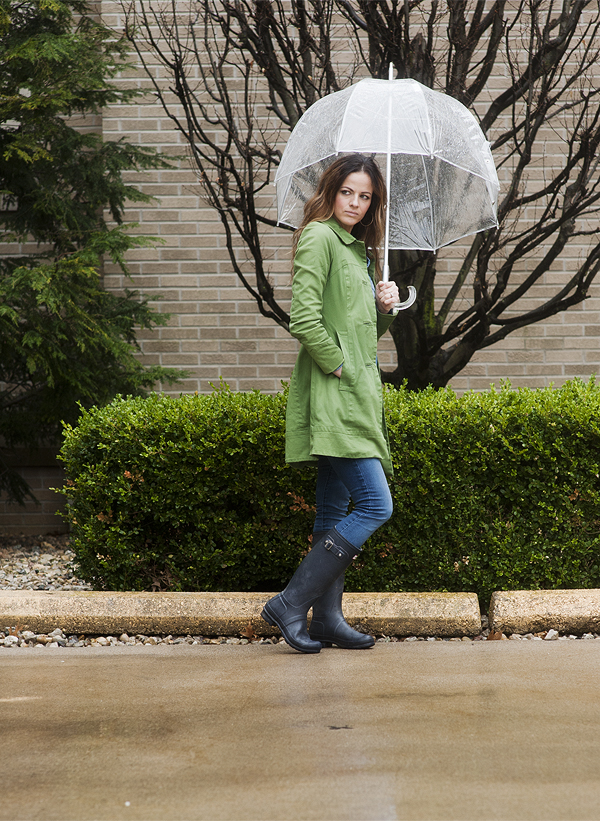 ||WEARING||green trench similar/denim shirt similar/H&M jeans/Hunter boots/umbrella
What are you wearing in green this week?
xoxo,