Today was one of those days that was jammed packed with appointments and things to do…and the funny thing is, I loved every single second of it. I was having a "check what things I have done" sort of attitude instead of a "look at all the things I have to do" one. Whatever got into me hopefully sticks around for a long long time. [I wish I could say it was the hat but I wear them almost everyday so we can rule that out.]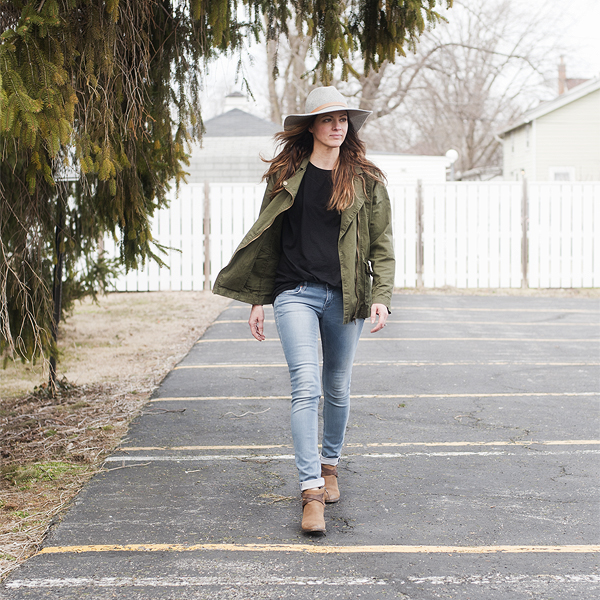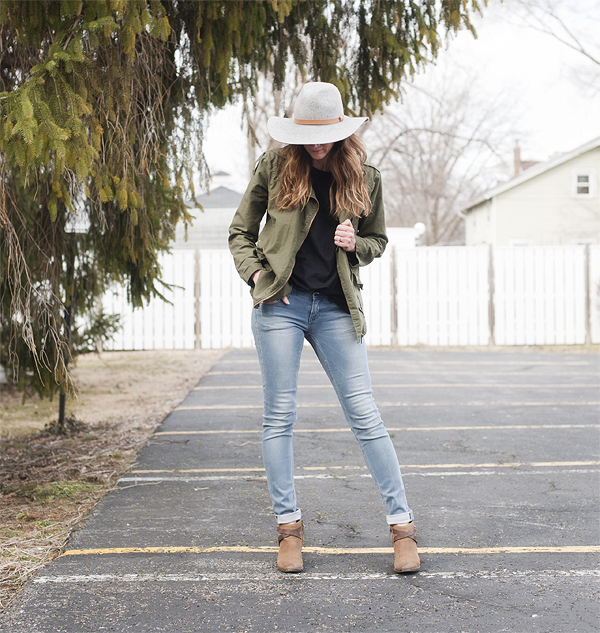 This winter has definitely been a strange one. Couple days of winter.. followed by 5 days to a week of early spring has been the pattern since the 1st of the year. I am certainly not complaining, especially now that spring is officially near. (Even though I have a pair of beautiful snow boots feeling neglected.) But it has been odd to romp around in a jacket as opposed to a parka for the past couple of months.
This is another go-to, nothing out of my comfort zone sort of look. That black tee guys… good golly is it fabulous. And those booties are crazy comfortable. Hats are obviously a favorite necessity of mine. Might be because I wash my hair like once a decade. If you think I look awful in them, please save my soul and keep that dreadful info to yourself. I have a deep routed relationship with my hats and I am not sure I would survive the heartbreak.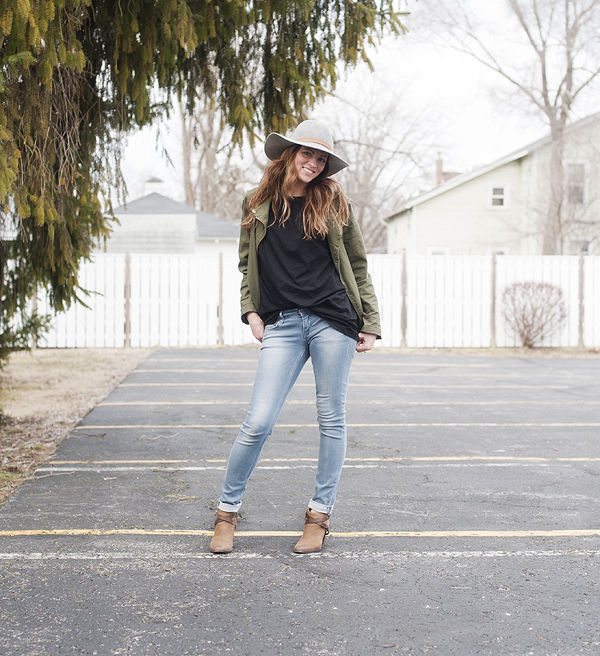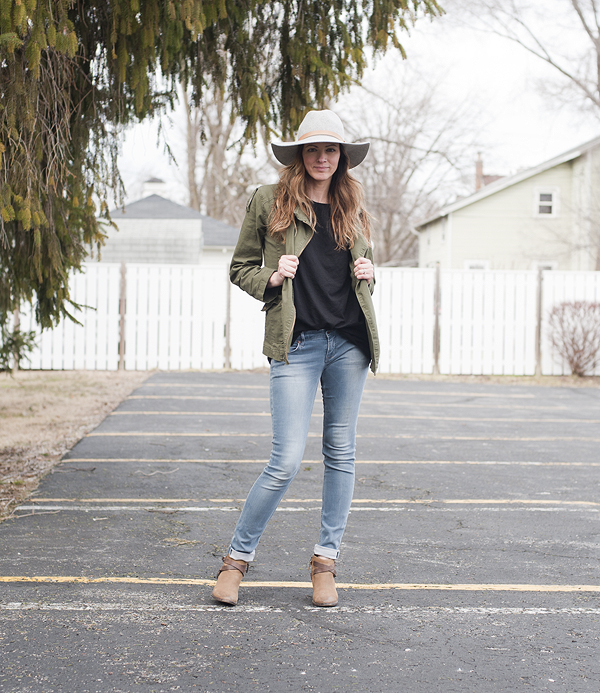 |WEARING| military jacket similar/H&M black tee/hat similar/jeans similar/boots similar
Cheers to busy Mondays that don't suck!
xoxo,