Can we all agree that today is wonderfully weird? It's Leap Day, which is sort of like a fake day….but yet today is a legit Monday….which also feels like March, but it's not.
I'm confused. In a good way. Thank you February 29th.
Something that doesn't confuse me is whether or not to wear white before Easter. The answer is yes. Always yes. White is an all year round color. It's one of the best ones too.
With that being said I do not break out the white linen pants or eyelet dresses this time of year. (Eyelet? I do not eyelet. Ever. It's just not me.) I do however sport my heavier weighted, more structured pieces like this white safari jacket that is I swear you guys, like 100 years old [from the Gap].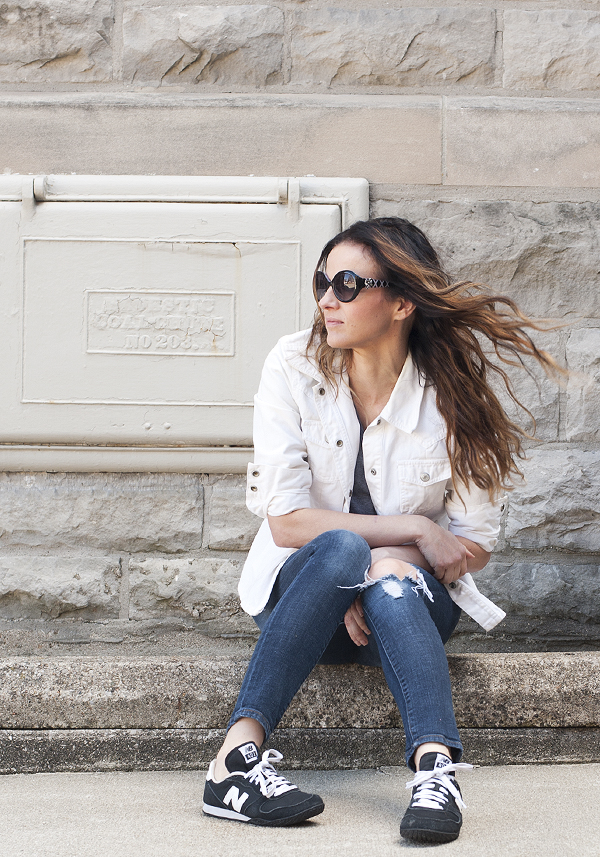 I keep seeing the word "momiform" and cringe just a little bit every time. Only because I do not want non-moms to be turned off by that term. This look could very much indeed pass as the "momiform" but come on, it's comfy and easy. Believe you me, pre-kids I still loved me some comfy and easy in the outfit department. And when my kids are full grown and I am no longer wiping butts or braiding hair…I will still love comfy and easy. (But I'll also still love 4″ heels, it's all about balance in our lives right??!!)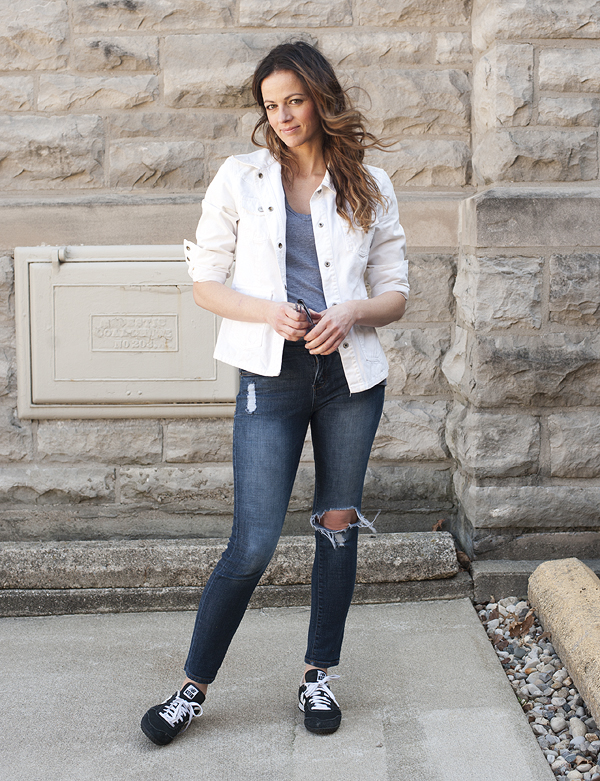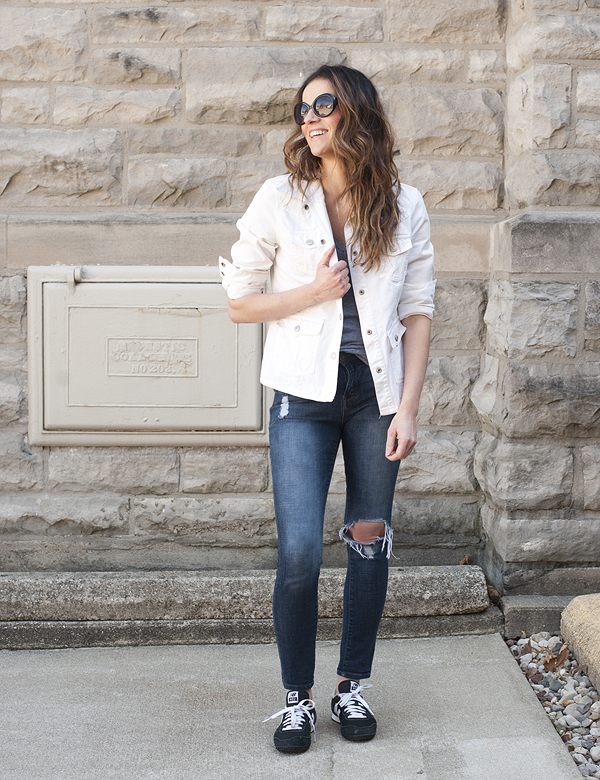 Speaking of when I am older… I am starting to notice things that well, you notice as time marches on. Nothing has taken me by surprise except for one not so prepared moment I had with my elbows. What the hell happened to them? Where did that skin come from? Why are they so dry? Are there exercises for elbows?
Thus far I have handled this whole aging process quite well in my opinion but this elbow thing is not cool. I will be googling elbow creams, exercises, miracles…and hoping for better elbow days. [Otherwise, long sleeve shirts and me will be BFFs.]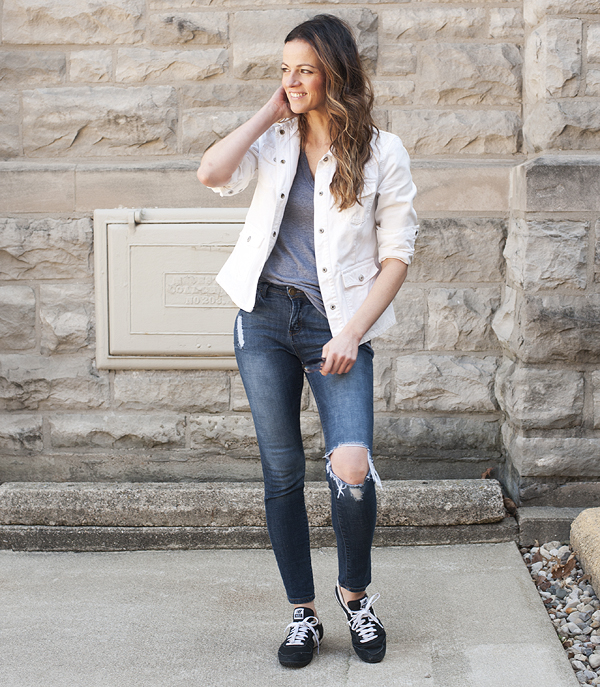 |WEARING| white safari jacket similar/Forever 21 jeans/New Balance shoes similar/sunglasses similar
Enjoy your Leap Day, wear your white and whatever you do, don't look at your elbows.
xoxo,