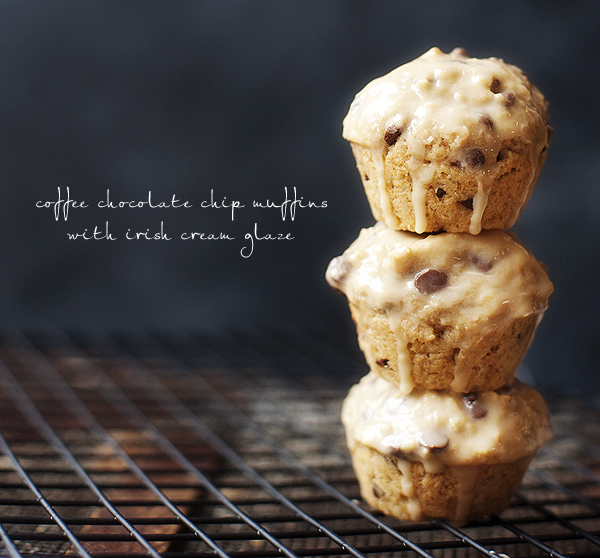 Last week I discovered the wonders of Irish cream in a milkshake. And since I already had the Baileys out I thought why not make some boozey muffins….that are also spiked with coffee.
These pack a punch of caffeine guys. The kind that you know you shouldn't eat more than one yet the glorious taste keeps you coming back. I was bouncing off the walls after 2 but still managed to eat 4. Self control goes out the window when there is coffee and Baileys involved.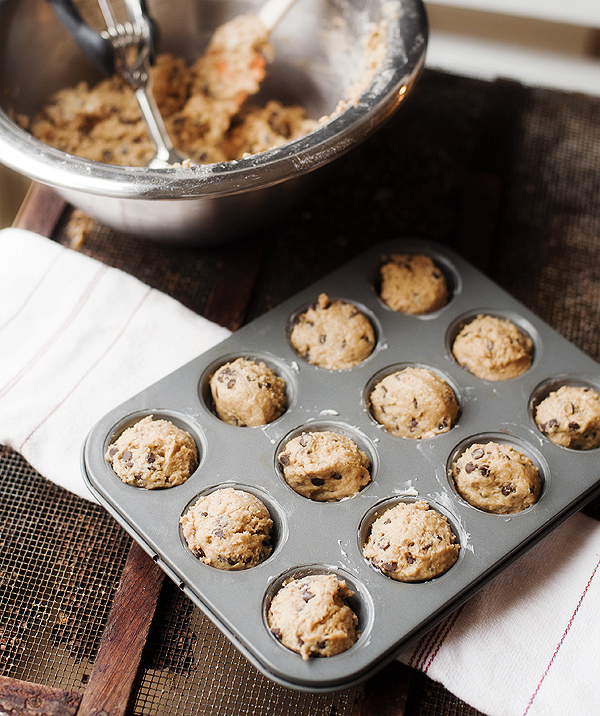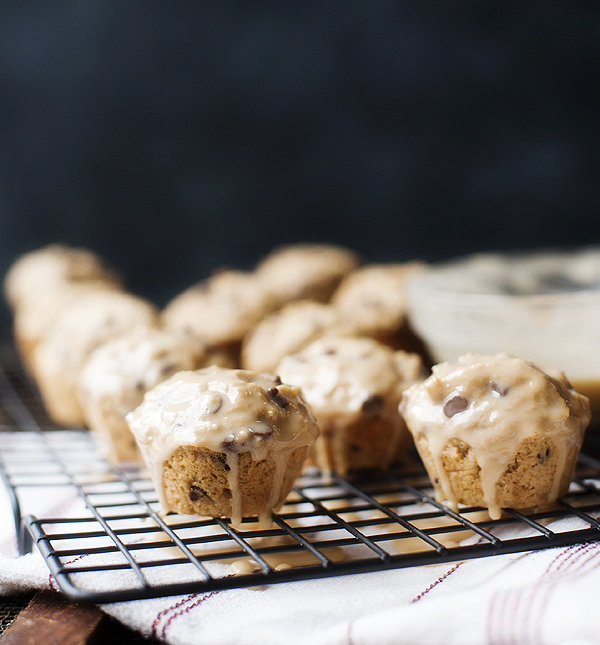 Whenever I read tips on how to write about food it almost always says to simply talk about how they taste. In this case I feel it's pretty self explanatory:
Coffee – good!
Chocolate – good!
Baileys – good!
(If you are a "Friends" fanatic, like me, you will have said the above 3 things in your Joey voice and then smile about the trifle.)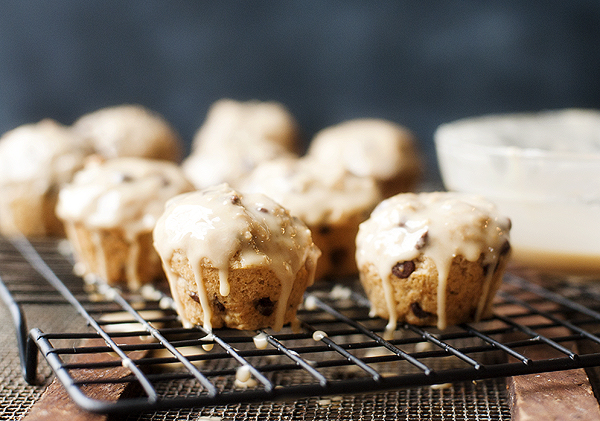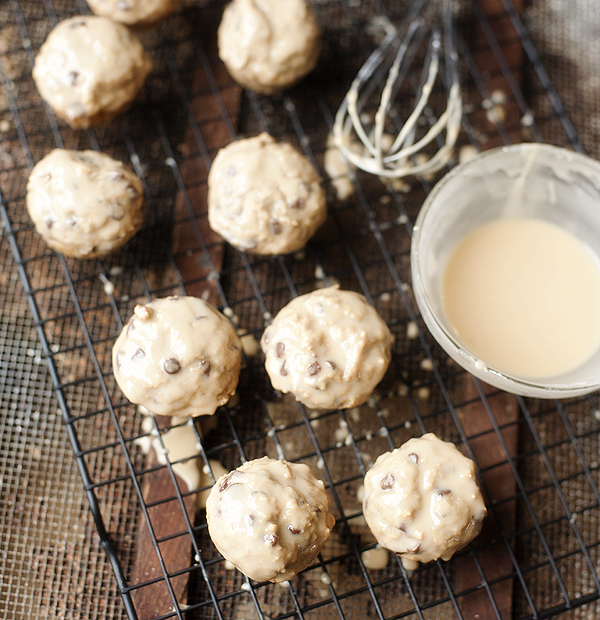 You can make these work appropriate for a St Patricks Day treat by replacing the Baileys with a nonalcoholic Irish cream coffee creamer. Of course if you work somewhere that allows such shenanigans [like boozey mini muffins] then by all means keep the Baileys. (And are they hiring?)
Enjoy!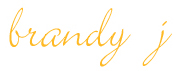 coffee chocolate chip muffins with irish cream glaze
Ingredients
for the muffins:
2cups all purpose flour
⅔cup granulated sugar
2tsp baking powder
¼tsp kosher salt
⅔cup mini chocolate chips
⅔cup milk
5tbsp melted unsalted butter
2tsp vanilla
1 large egg
1½ tsp espresso powder
for the glaze:
⅔cup powdered sugar
2tbsp baileys irish cream (or nonalcoholic coffee creamer)
Instructions
Preheat oven 400ºF. Grease a mini muffin pan.
In a large bowl whisk together flour, sugar, baking powder, salt and chocolate chips. In a medium bowl whisk together milk, butter, vanilla, egg and espresso powder.
Add the milk mixture to the dry ingredients and combine gently until just incorporated. A little flour showing is okay, you want to avoid over mixing more than anything.
Divide evenly into the prepared mini muffin pan. I used a medium ice cream scoop which filled each slot to the top. Bake for 7 minutes or until a toothpick comes out clean. Allow to cool in pan for at least 5 minutes before removing.
For the glaze combine powdered sugar and Irish cream. Whisk until well incorporated. If too think add a touch more Irish cream, too thin add powdered sugar.
Once muffins are completely cool dip tops into glaze and devour.