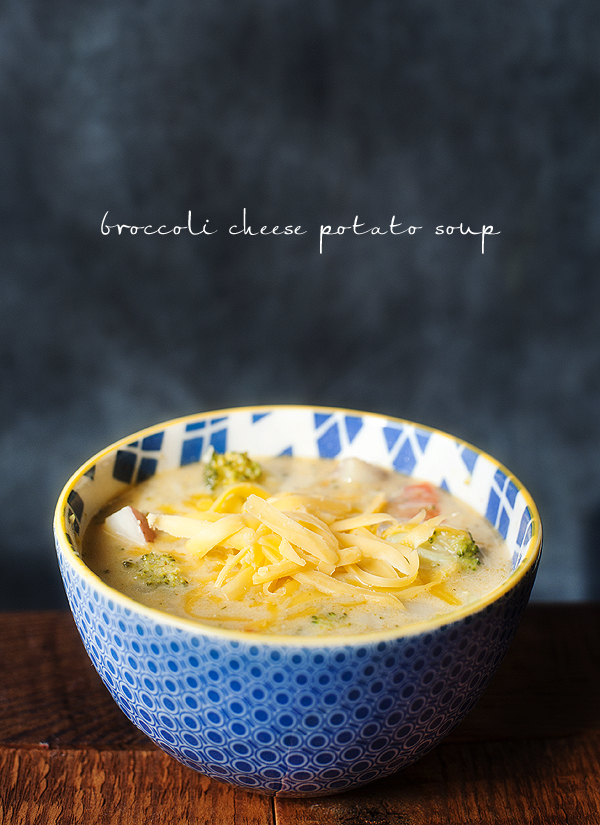 When it comes to soup I rarely prefer the simmer on the stove all day version over the simplified ready in 30 minutes version. Not that the latter is better over the other, it's just that I hardly ever have the time to make the first so faster it is.
This soup isn't a simmer all day soup, nor is it ready in 30 minutes. It's a combo of the two…sort of. There will be an extra pan dirtied, and your arm will get tired from whisking. But when your soup is finished and ready to consume you will find all the time, dirty dishes and tired arm worth it.
Trust me.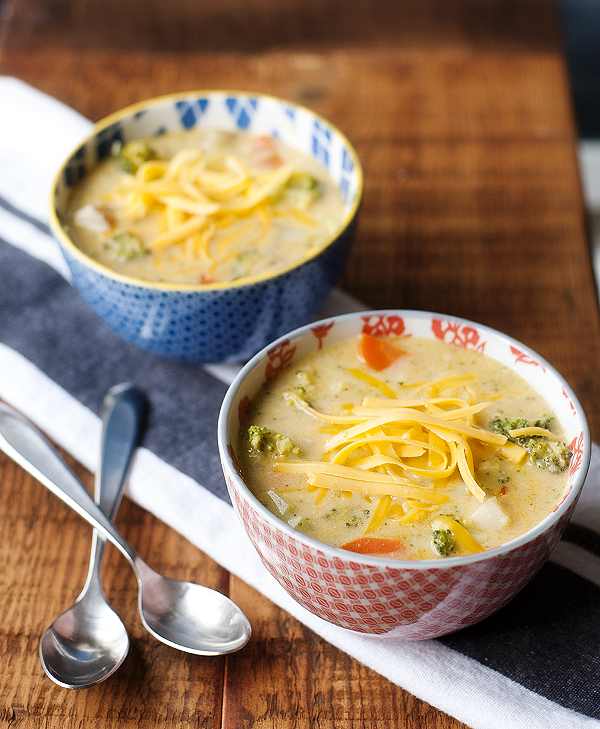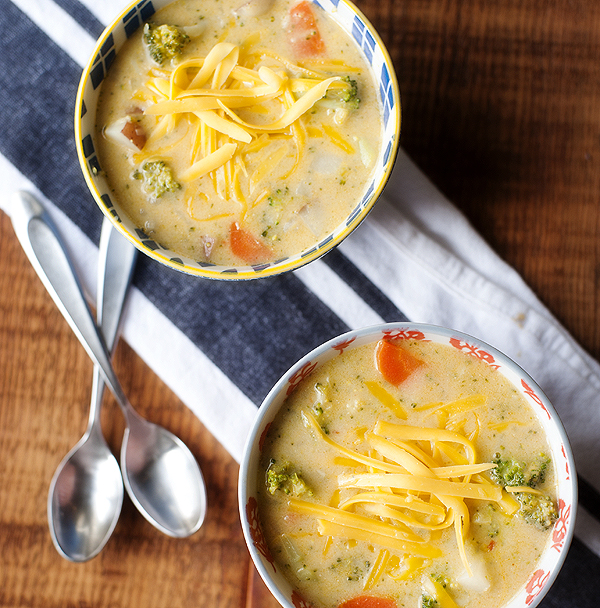 Broccoli, potatoes and cheese make up the main components of this soup. The stars I guess you could say. But it's the smoked paprika and mustard that takes this from being good to being something extra special. Every single bite is packed with that smokey flavor and tang while the texture completes the experience. Did I mention the creaminess? Soup perfection.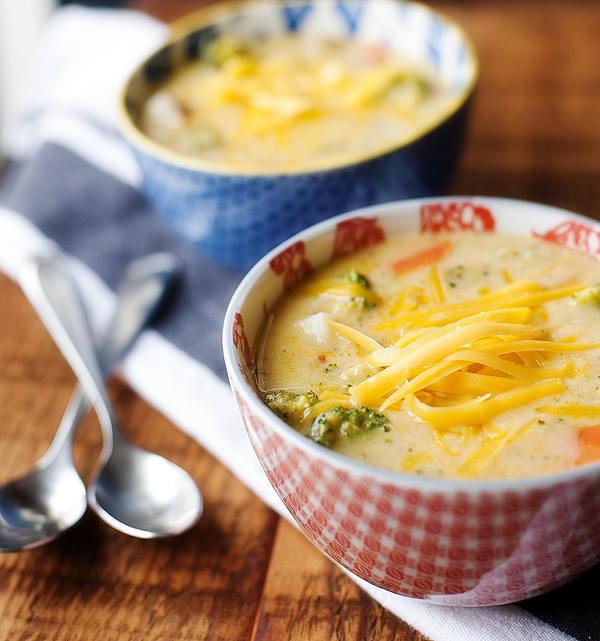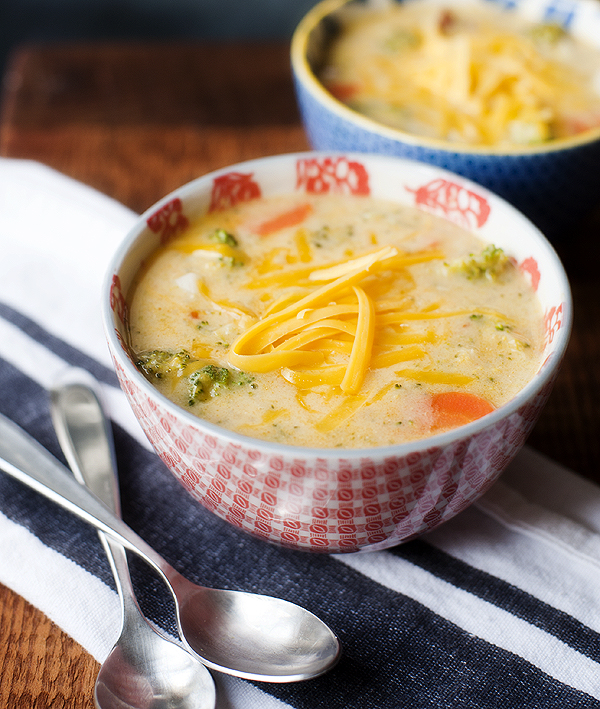 If you are in a rut with your winter meals I urge you to give this a try. Know someone who could use a meal? This soup has you covered. Housewarming? New baby? Bring them soup!
Just don't forget to make enough for you as well. You'll be sad if you don't.
Enjoy!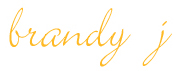 broccoli cheese potato soup
Ingredients
1tbsp plus 4tbsp unsalted butter, seperated
1 medium onion chopped
1 garlic clove minced
¼tsp red pepper flake
¼cup all purpose flour
3cups vegetable or chicken stock
3cups milk (I used almond milk, for super creamy soup use half&half)
3 to 4cups broccoli florets and stems chopped into bite size pieces
2 carrots peeled and chopped
2 large red potatoes small diced
¾tsp kosher salt (more to taste)
½ cracked black pepper (more to taste)
½tsp smoked paprika (or regular)
½tsp ground mustard
2cups shredded cheddar cheese
Instructions
In a small skillet, melt the 1tbsp of butter over medium heat. Add onion and sauté for 3 minutes. Add garlic and red pepper flake. Sauté for 30 seconds to a minute. Set aside.
In a large pot, melt the remaining 4tbsp butter over medium heat. Add flour and whisk for 3 to 4 minutes or until flour begins to thicken. Slowly pour in stock, whisking the entire time. Repeat with milk. Bring mixture to a simmer for 20 minutes, or until mixture is thick and reduced slightly.
Add broccoli, carrots, potatoes, salt, pepper, paprika and mustard. Let simmer for 20 to 25 minutes, or till vegetables are tender. Take off heat and add cheese. Stir till melted. Serve immediately with extra cheese for garnish. Store in fridge in airtight container for up to a week. Reheat gently in microwave or over stovetop.