Show of hands to anyone who has seen a girl looking oh so fab in oversized outerwear but when you give it a go it feels more like overstuffed marshmallow than chic. The past 2 years I have been forcing myself to embrace the larger cuts in sweaters and outerwear. Not easy for a girl who likes form and structure, but I have to say I am warming up to the oversize.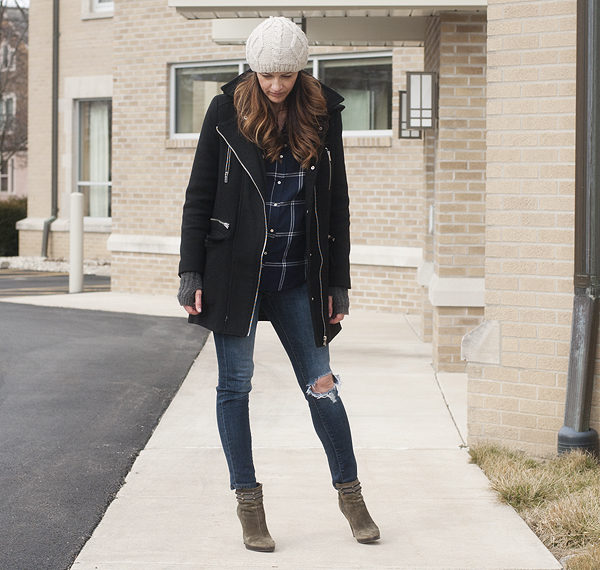 I purchased this coat one size larger than I normally would  thinking that it would fit over bulky sweaters better. The arms are also longer which is fabulous for my freakishly extended limbs. (Just the arms, not the legs of course.) I really thought I would hate it, but it was a steal so why not.
I don't love this coat. I am obsessed with it. Basically wear it every chance I get. And I love it unzipped. That statement alone blows my mind. An unzipped oversized coat that I feel put together in. I thought this was a fashion myth but alas…it is true and wonderful.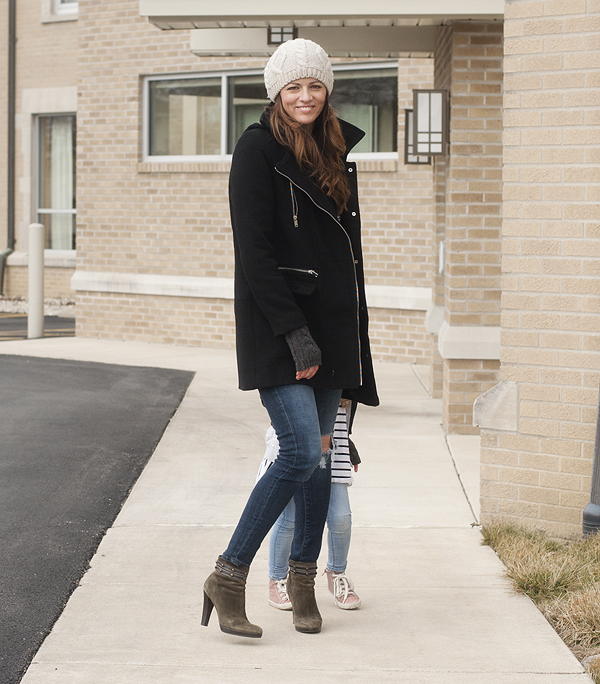 This is me reacting to the "I don't wanna get my picture taken" photo bomber. Good thing she's cute.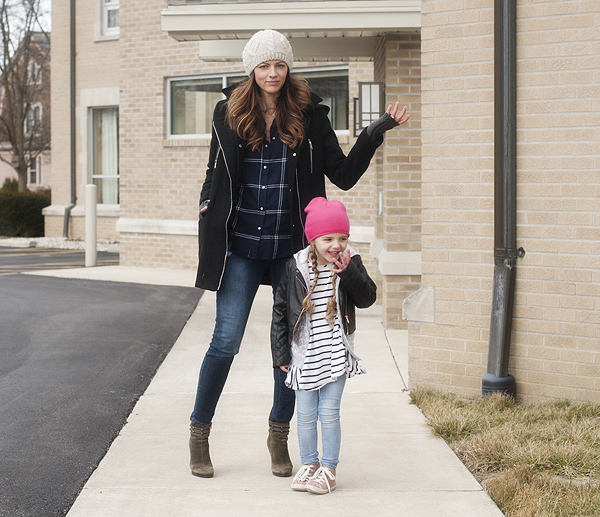 In case you didn't notice I also love this hat. To be honest I can't find my other favorite beanie so the cableknit version is my consistent go to at the moment.
||WEARING|| coat similar/Forever 21 denim/boots similar/shirt similar/hat similar/gloves similar
Gotta another question for you girls… You rock the destroyed jeans in the middle of winter? I don't know why but I swear they do not seem any colder than regular denim. Then again I live in Ohio and it has been in the 40s+ for winter so it's basically like spring around here. We've got some realistically cold days coming up, I have a feeling those holey jeans won't be making the cut.
xo,