For months I basically drooled all over my phone every time I spied someone on instagram sporting the Dolce Vita Okana boots. Everything about them was right up my alley – the color, the relaxed yet structured shaft, the over the knee…..ugh, I had to have them.
Thanks to my mom they became mine and guess what? They sat in the flipping box for over a month. I am such a weirdo.
Shamefully, I was waiting till I had reached my fitness goal to wear them. It then dawned on me that a. that is dumb because they are fabulous and b. I may not have a lot of perfect weather days left to wear them if I actually waited that long. It's not like they don't fit. It's not even like I have to squeeze into them. Again, the word dumb comes up here.
So this weekend I finally broke them in…and I haven't taken them off since. I am in boot love.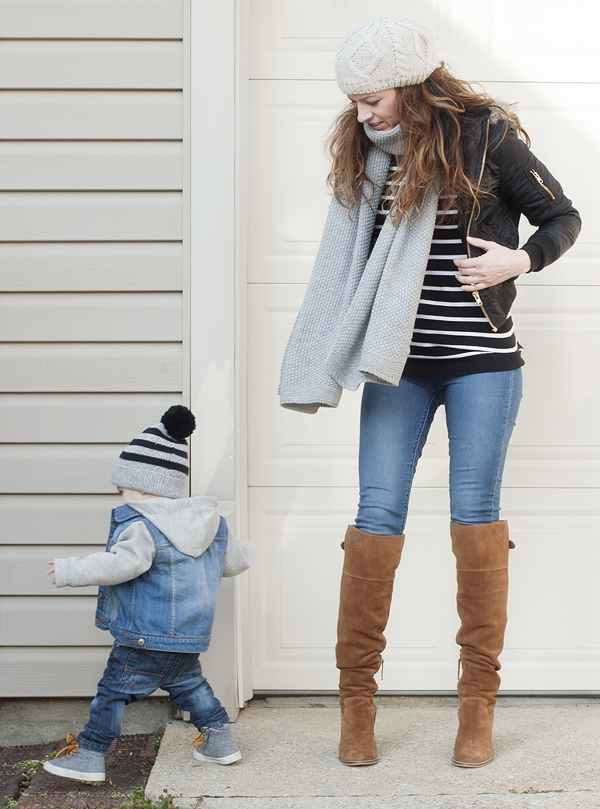 I especially love how they go oh so perfectly with the laces on Bingham's flannel kicks.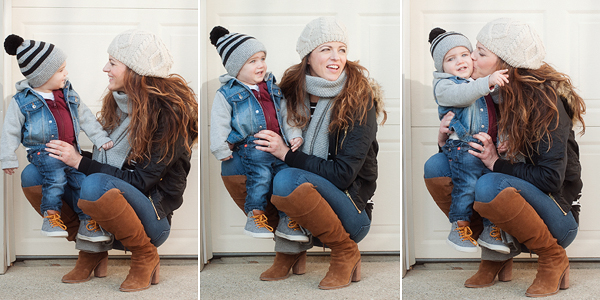 Can we talk about Bing in that jean jacket for a sec?! GAH!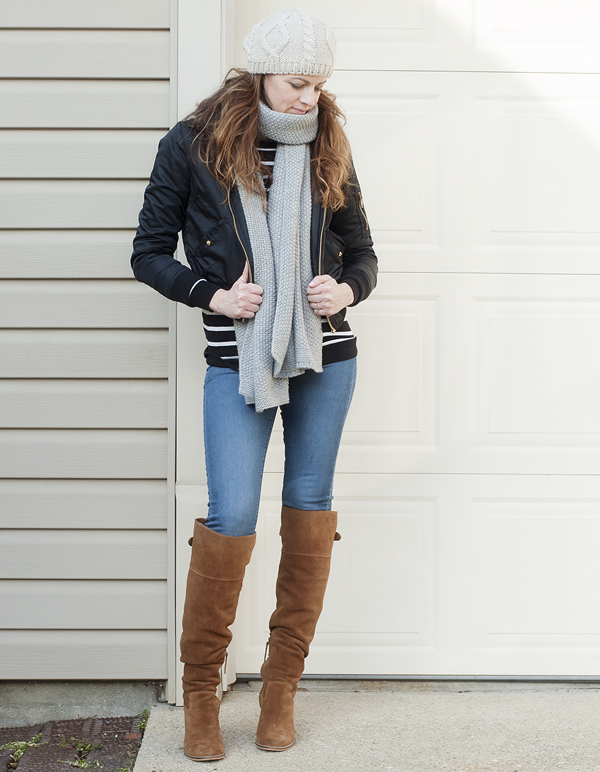 I have heard a lot of you say you are not too sure about over the knee boots. I think if you've got long legs you have no excuse but to sport them…it's too easy not to. If don't have the long gams this by no means is a one way ticket out of taller shaft boots. Try monochromatic looks to help lengthen the body or wear with mini skirts and dresses. I swear there is an over the knee out there for every girl.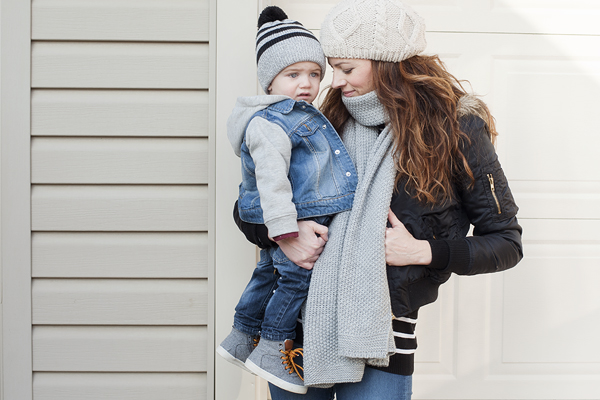 There is something about a hat, scarf and jacket that makes me feel all tidied up. Gorgeous boots….those help too.
WEARING brandy j Dolce Vita okana boots in honey/hat similar/scarf similar/jacket similar/H&M jeggings/striped sweater similar bingham hat similar/jacket similar/Next Direct jeans/boots similar
xo,