There is something so incredibly sweet about products geared toward Valentine's for little one. All the red, pink and hearts make my eyeballs squeal with Love Day delight!
Here are a handful of goodies I would be excited to give to any mini Valentine. (If you are looking for Valentine gear to wear – as always, Gap has you covered. They never seem to disappoint in the heart department.):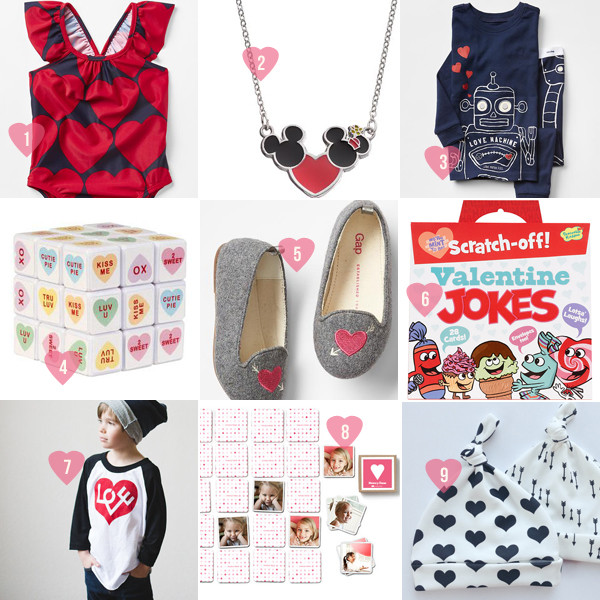 1Gap heart flutter swim one-piece/2Disney mickey & minnie heart necklace/3Gap robot heart pajamas/4Creative Kidstuff sweet talk rubik's cube/5Gap heart wool loafers/6Paper Source scratch-off valentine's jokes/7Plucky Mustard heart t-shirt/8Pinhole Press personalized heart memory game/9House of Mia heart and arrow newborn hats
This is my first Valentine related post of the year. Watch out, there will be many more. I heart holidays.
xo,