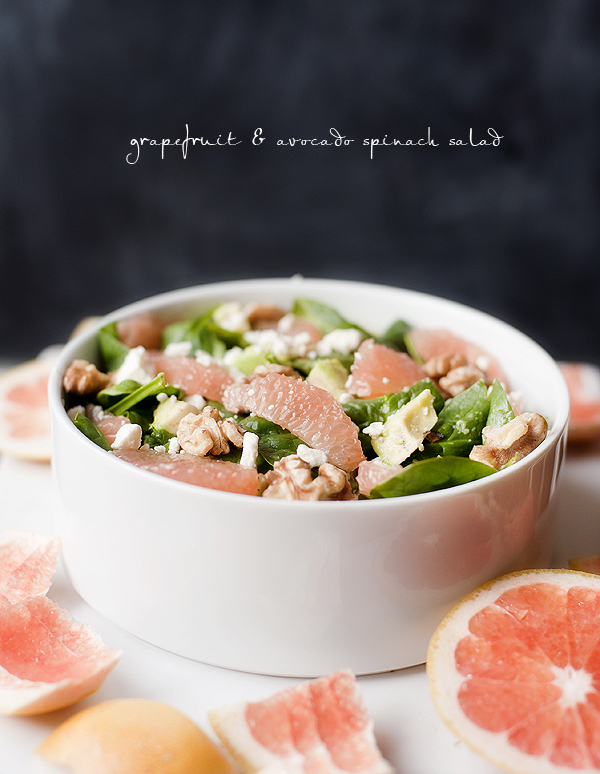 Yesterday I posted grapefruit cake…totally yum but not even remotely guilt free. Today I'm making up for my naughtiness by throwing this power fruit on a salad. It's not cake (obviously) but it is crazy delicious with added "feel good about eating it" bonus points.
I really do love salad but in the chillier months they have to be extra amazing in order to tempt my taste buds. This one fits the bill in so many ways. It's beautiful, full of texture and bursting with flavor. Who wouldn't want to devour that?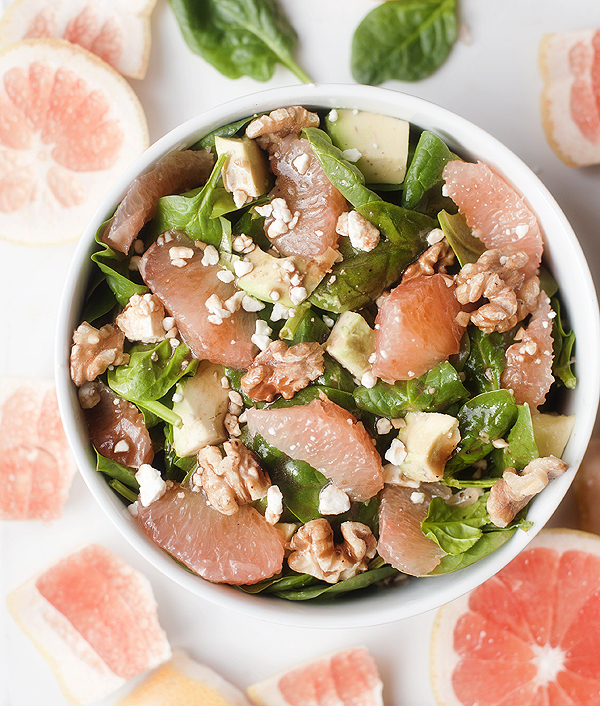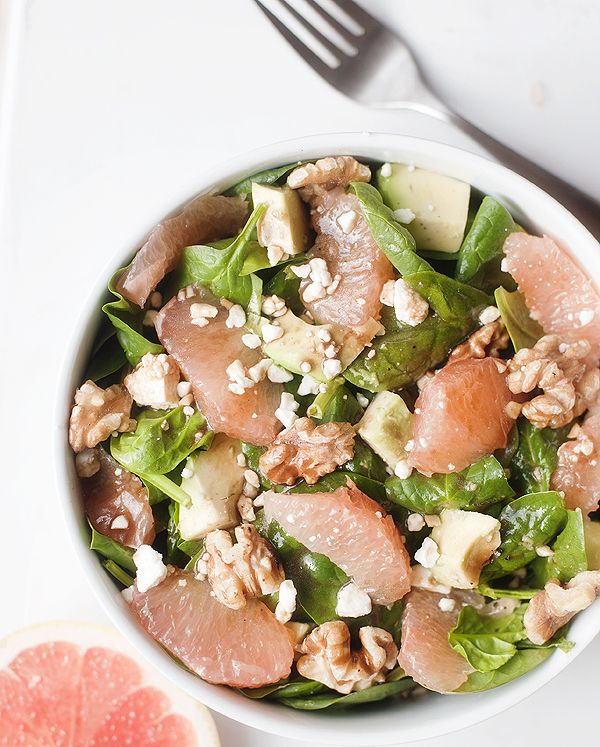 Feel free to play with the ingredients by swapping out citrus, nuts or cheese. Keep that avocado though. There's something so special about the creaminess of an avocado mixing with the tartness of citrus…it's salad happiness.
Enjoy!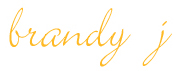 grapefruit & avocado spinach salad
Ingredients
For the dressing:
1 garlic clove minced
2tbsp honey
1tsp Dijon mustard
1tbsp grapefruit juice (from fresh grapefruit)
3tbsp balsalmic vinegar
¼cup extra virgin olive oil
Salt and pepper to taste
For the salad:
10 to 12oz fresh baby spinach leaves
1 grapefruit peeled and segments cut out
1 avocado, peeled, pit removed and diced
¼cup toasted walnuts
¼cup crumbled feta
Instructions
Place all dressing ingredients in a bowl and whisk vigorously together. Set aside.
Place spinach in a large bowl and top with remaining ingredients. Top with desired amount of dressing and toss.