If you are anything like me you are currently shopped out. Amazon shopped out to be more precise (seriously, what did we do before Amazon??!!). The only thing that can recharge my inner shopper is a great sale….and boy oh boy are there some to be had out there.
I'm going to focus on outerwear today. Much like shoes, it's hard for me to resist a great coat. Find one with the perfect fit and cut for your body and I swear you unlock some sort of fashion superhero power. I, Brandy J Rammel, am not purchasing a coat this year. (Especially #2, even though I do not have a coat like that but have always lusted over them…and #3 because it's so darn fun…oh, and that navy parka. Who wouldn't love a navy parka?! I want one!…ugh, looking away from the coats now.) If you though are feeling less than superhero-ish in your outerwear, I've got some deals worth looking into: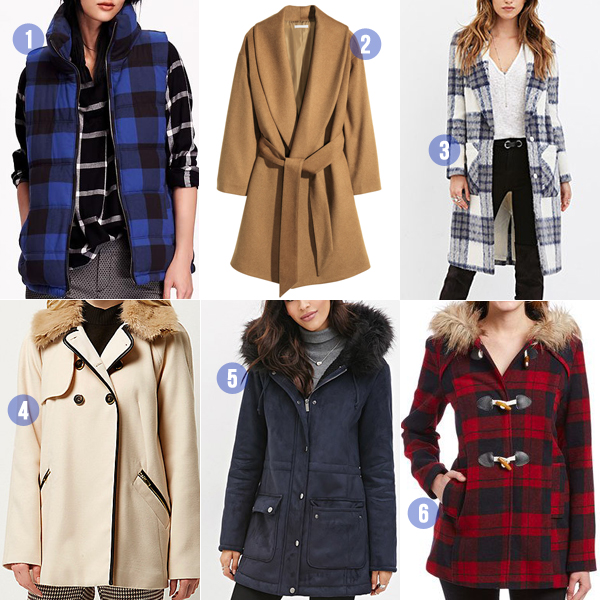 1Old Navy plaid frost free vest/2H&M wool-blend coat/3Forever 21 longline plaid coat/4River Island cream 60s faux fur collar pea coat/5Forever 21 hooded faux suede parka/6CoffeeShop via Zulily red plaid faux fur coat
Happy sale shopping!
xo,