Man-buns, beards and lumberjacks basically ruled 2015. Venture outside of your home and there's a good chance you will spot a man, beard, black rimmed glasses and buffalo plaid (or holiday sweater, 'tis the season after all). This of course trickled over into ladies fashion (no, beards are not "in" on women as far as I know…unless you like this) and we cannot seem to get our hands on enough plaid. Or at least I can't because I am wearing it every other day…and some of the ones in between those days.
If you are only sporting your favorite flannel one way I am here to shed all sort of new possibilities on that fantastic shirt. And just in time as nothing says "happy holidays" more than a great red plaid pattern. Dress it up, dress it down….doesn't matter, you will be party ready.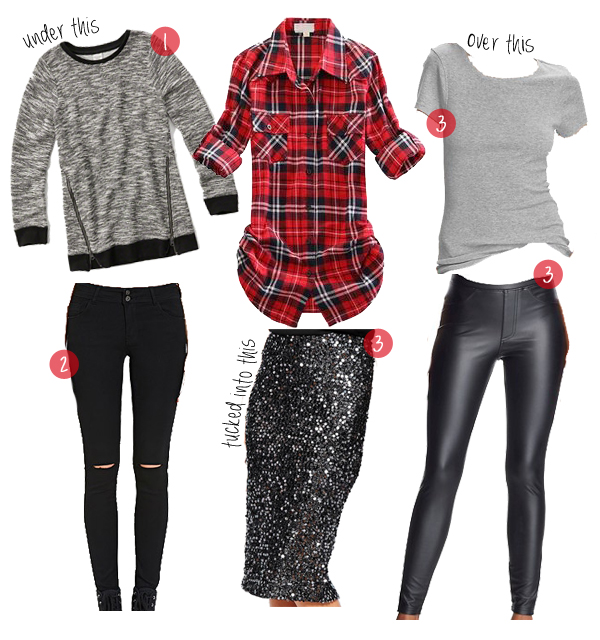 OCHENTA Plaid Shirt (runs small – follow sizing guidelines)/1Abercrombie side-zip tunic sweater/2Forever 21 black busted knee jeans/3ASOS sequin skirt/5Old Navy perfect tee/6Target faux leather leggings
How will you rock your plaid this season? Tag #prettyplainjanes to share!
xo,