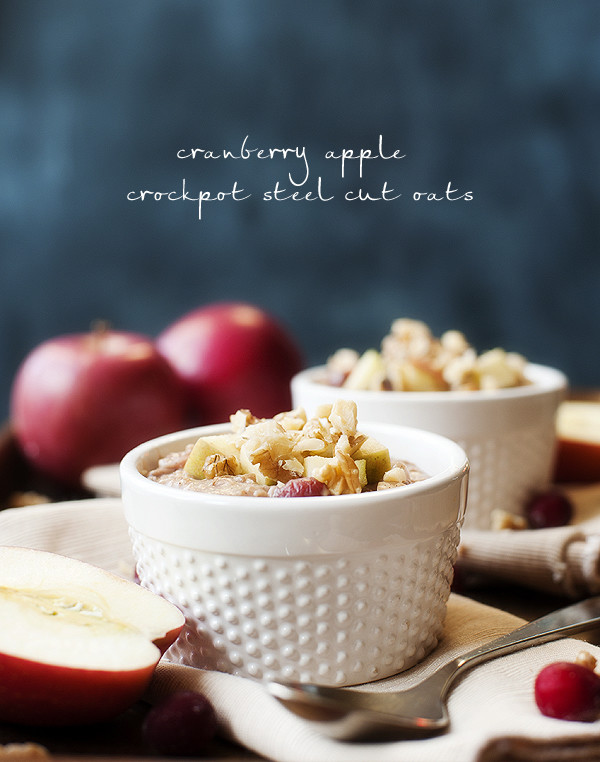 Once again I am about 100 years late to the party but alas…I love me some steel cut oats. I wasn't really sure what to expect. Would it be a lot like oatmeal or more like grits? It's neither and trumps both of those if you ask me.
And hello??!! This is a crockpot version which means it scores extra bonus points for being a throw in and devour later sort of recipe.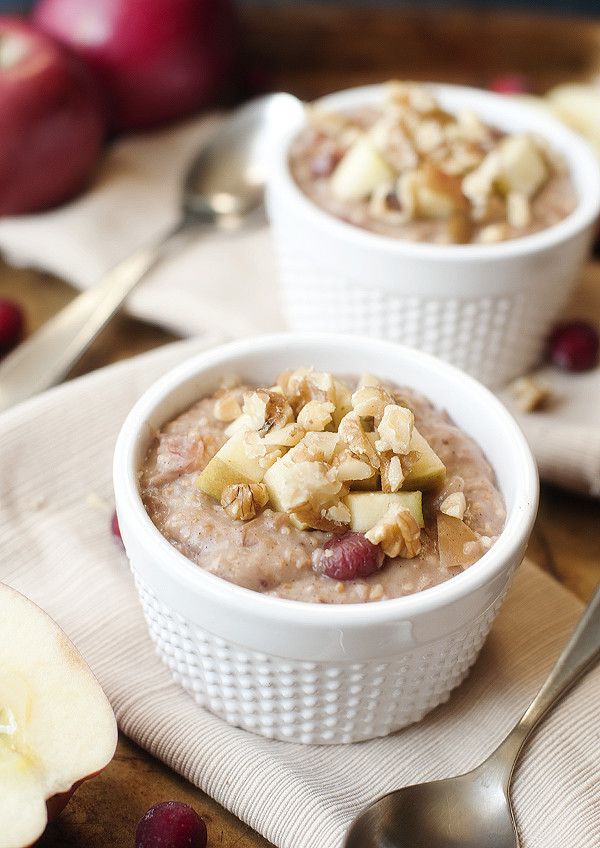 I've heard that steel cut oats are better for you than regular rolled oats. Why? I do not know but I'll stick with it. As far as texture goes these are far superior in my book. It's kind of like a cross between oatmeal and cream of wheat…and I know that sounds totally gross but it's not. It's fab. In fact I can't think of a better breakfast to be consuming this time of year. It's got a real "stick to your ribs" sort of feel to it.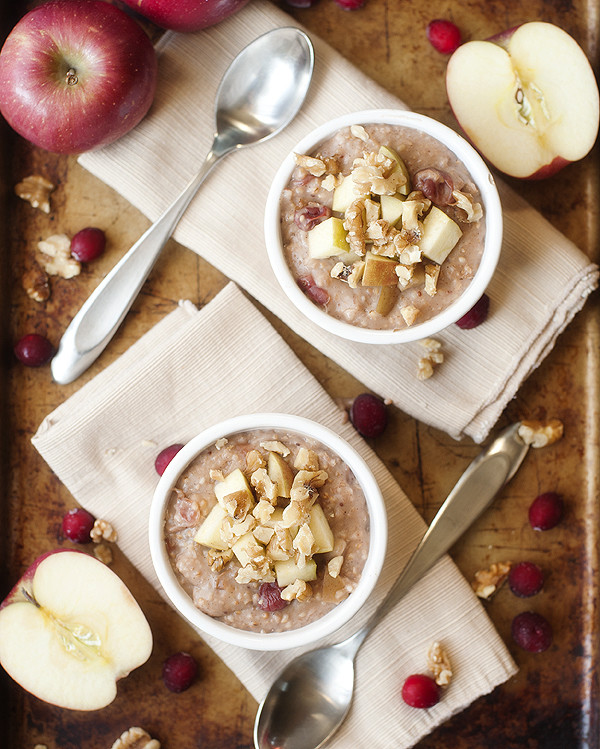 Highly encourage the mixing and matching of ingredients here. Also, two big thumbs up for adding some crunch to the finished product. Nuts or granola are absolutely the perfect touch.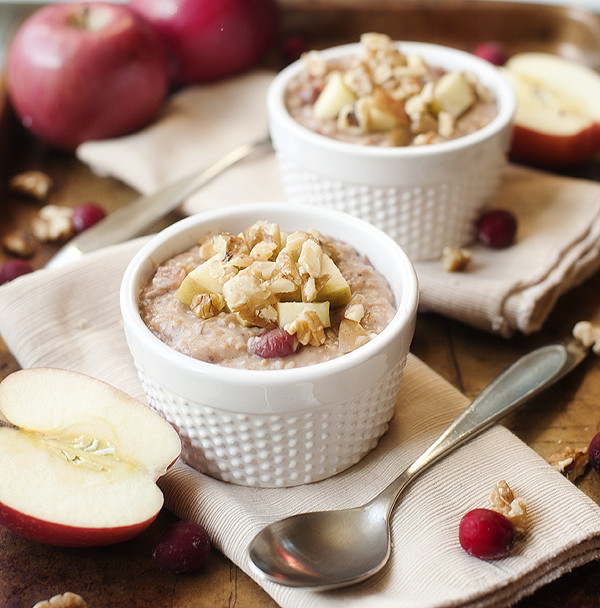 So, all you pro steel cut oaters out there… What are you mixing your bad boy oats with?
Enjoy!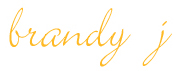 cranberry apple crockpot steel cut oats
Ingredients
1½cups steel cut oats
6cups water and/or milk of your choice. (I prefer mostly milk but feel free to play with the ratio - more milk means more creaminess.)
⅓cup maple syrup (again, adjust to taste 0 this measurement makes it sweet enough for my kids)
1 vanilla bean split in half lengthwise
½tsp cinnamon
2cups frozen cranberries
1 apple cored and diced
walnuts, granola, additional fruit for topping (optional)
Instructions
Combine all ingredients (except toppings) in a crockpot. Cook for 8 hours on low or 4 hours on high. Cooking time will vary depending on your crockpot.
Stir for about a minute, until extra creamy and will mixed. Top with add'l fruit or add crunch with nuts or granola. Store extra oats in fridge and reheat in microwave as needed.