It is no shocker that I love sparkle…I talk about it every single holiday after all. This year though, I seem to be in overdrive. Or perhaps obsessed. From my holiday card designs to outfit suggestions I am going all sequin, all shine. But let's face it, now is the time to get away with an overabundance of all things sparkly, without looking dated (or like a disco ball).
This year I am loving silver and gold and all the glorious shades they can come in. I am not sure which is a favorite (I would seriously take them all) but I think #7 would pair fabulously with a relaxed sweater…#6 would do the same with jeans and said sweater while #2 would top of high-waisted pants in the most festive of ways. (Don't even ask me to pick a favorite dress…good thing they are probably all too short for me.):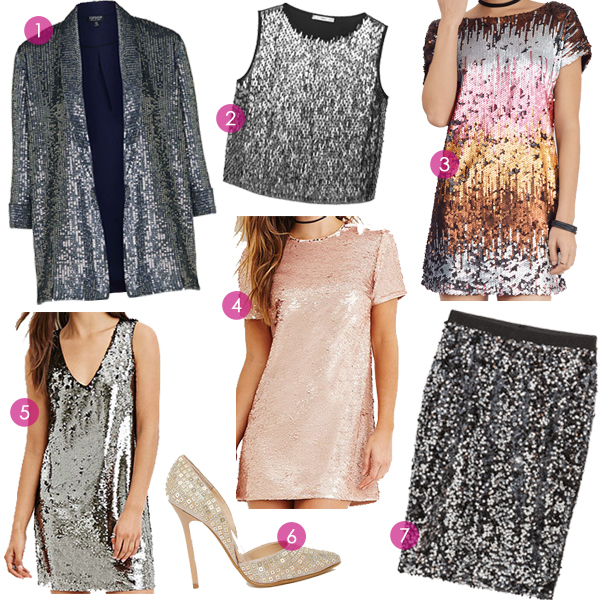 1Top Shop sequin boyfriend jacket/2Mango sequin top/3Tobi shine me up shift dress/4Forever 21 sequined shift dress/5Forever 21 gunmetal sequined shift dress/6Steve Madden gold sequin heels/7H&M sequin skirt
What sort of sparkle will you be sporting this season? Tag #PPJstyle to share!
xo,