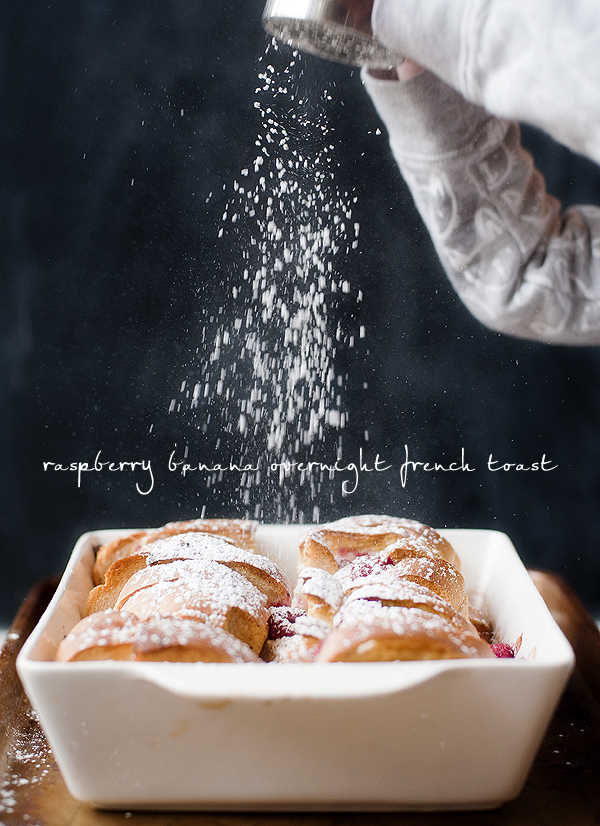 There is just something about golden bread covered in a dusting of powdered sugar. It's an instant warm fuzzy feeling sort of dish. I live for these kind of weekend breakfasts. They are meant to be taken slowly, with lots of coffee and a whole bunch of love. There are very few things much better than that.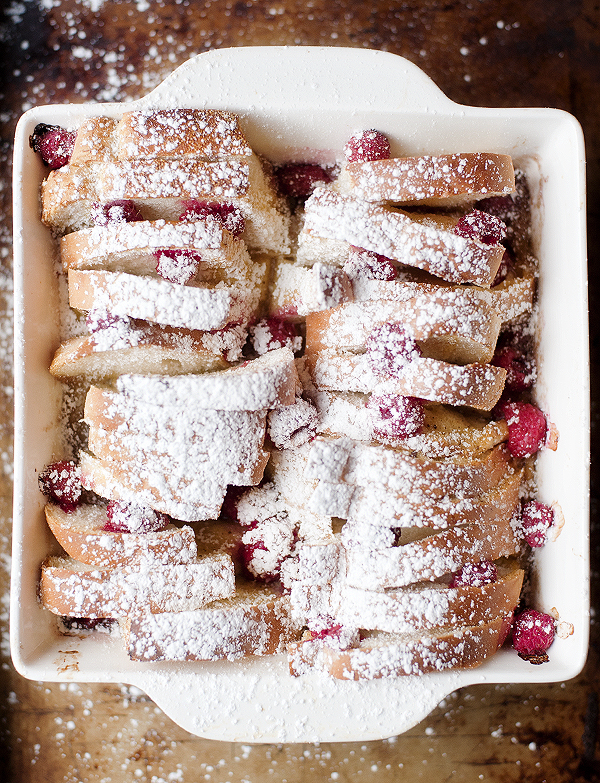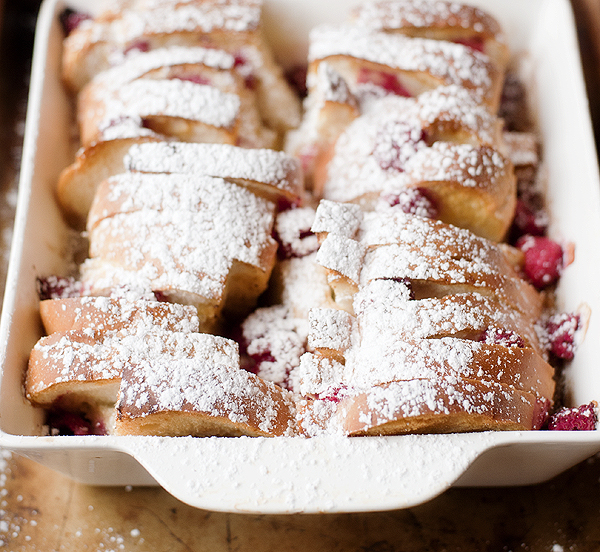 Overnight french toast can get as complicated or as simple as you would like it to be. This version is definitely on the easy side. I wanted something that required very little dirtying of dishes as well as low maintenance baking. There is no sitting for a half an hour before baking, no baking covered and then uncovered. You let this guy set while your oven comes to temp and you bake him naked until he's golden. Simple as that!
As far as the fruit goes feel free to use what you have on hand. We happened to have bananas and raspberries, I combo I do not normally put together but oh my goodness was it divine.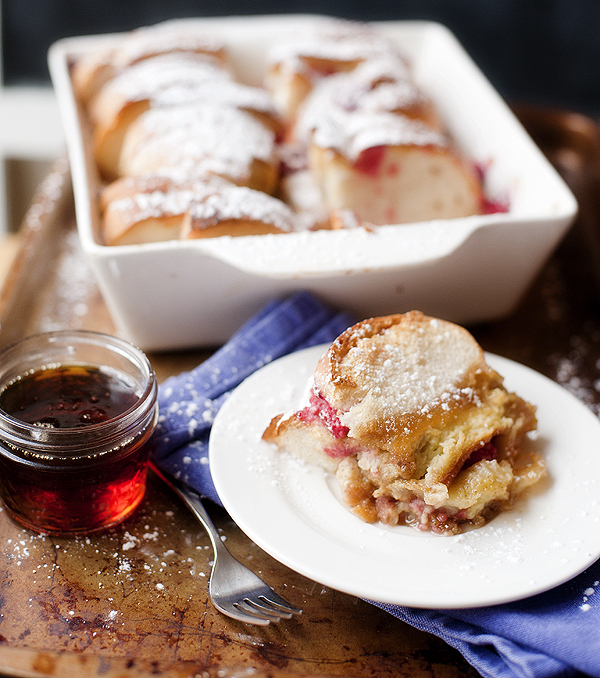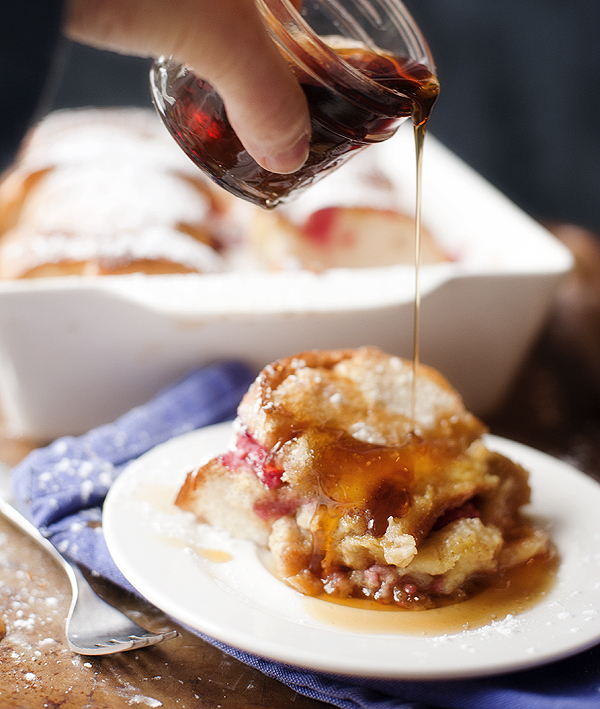 Bread, fruit, sugar and more sugar…this is what delectable breakfast dreams are made of.
Enjoy!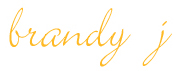 Raspberry Banana Overnight French Toast
Ingredients
3tbsp unsalted butter
¾cup packed brown sugar
2 large ripe bananas (or 3 medium), peeled, cut in half and then cut in half again lengthwise
½ loaf french bread (day old works great) - sliced into ½" slices
3large eggs
1cup milk
1tsp vanilla extract
½tsp cinnamon
1cup fresh raspberries
powdered sugar (optional)
Instructions
In a microwave safe 8X8 inch baking dish heat butter until melted, about 30 to 45 seconds. Add the brown sugar and mix well. Press the mixture into the bottom of the baking dish. Place the bananas on top, cut side down. Layer bread on top, cut side down, into two rows or whatever fits/looks nicest.
In a medium bowl whisk eggs. Add milk, vanilla and cinnamon and whisk until combined. Pour over bread as evenly as possible. Distribute raspberries all over, tucking some in between bread slices. Cover with plastic wrap and set in fridge for at least 4 hours (overnight is best).
When you are ready to bake, preheat oven 350ºF. While oven is preheating take french toast our of fridge and remove plastic wrap. Allow to sit at room temperature u til ready for the oven.
Bake for 30 to 45 minutes or until bread begins to turn golden on top. Let stand for 10 minutes before serving. Sprinkle powdered sugar on top if you would like. Serve with maple syrup.
 recipe adapted from Goodhouskeeping