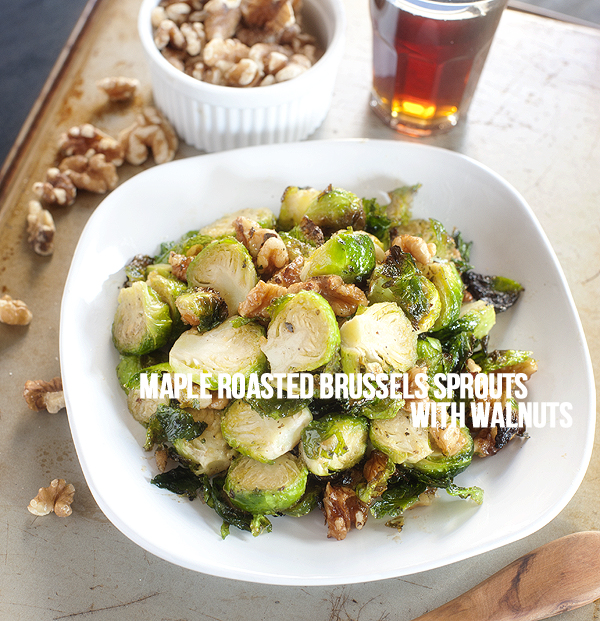 Is she posting yet another brussels sprouts recipe??!! You betcha! And this one just may be my all time favorite…ever.
This was the recipe I used to introduce Sticky's family to the wonder that are brussels sprouts. A few were apprehensive, I believe they associated this veggie with stench and mush texture. (Um..yeah, I would be hesitant as well.) But lucky for me they tried this version and proclaimed that brussels are the complete opposite of what they have made them out to be. Score for the in-laws…or the out-laws as we are so lovingly referred to.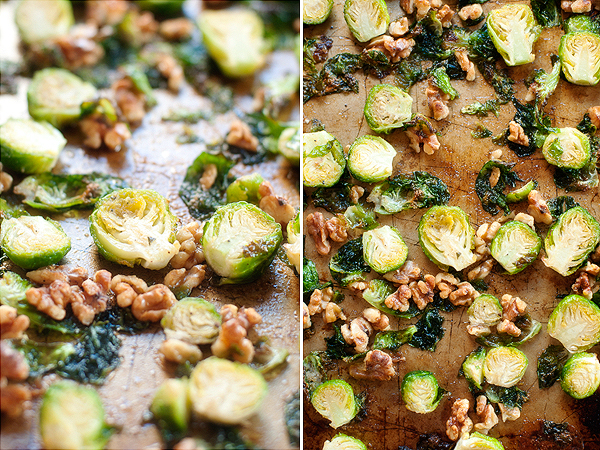 There is not much you can do wrong with this recipe other than over-roast your brussels or burn the crap out of the walnuts. As long as you do not do either one of those things you will be good to go.
As far as taste goes…I mean it's maple syrup, salt and nuts…that's yum on almost everything. If you wanted to go even further you could throw in some bacon but in the spirit of keeping this a vegetarian dish I chose not to. (Plus I don't eat pig.)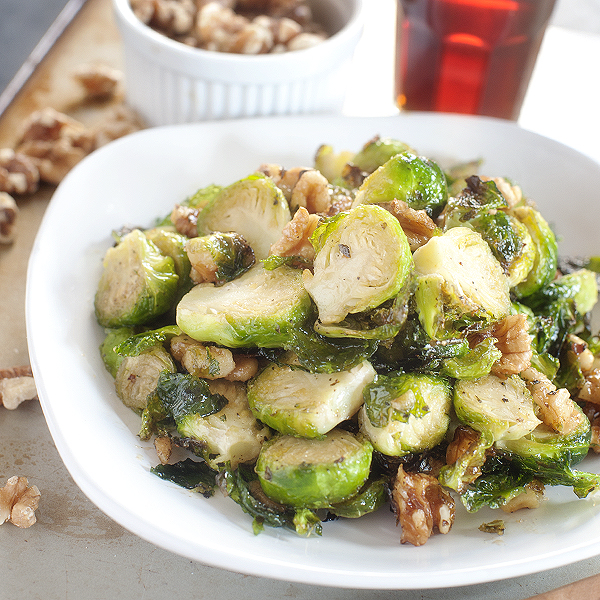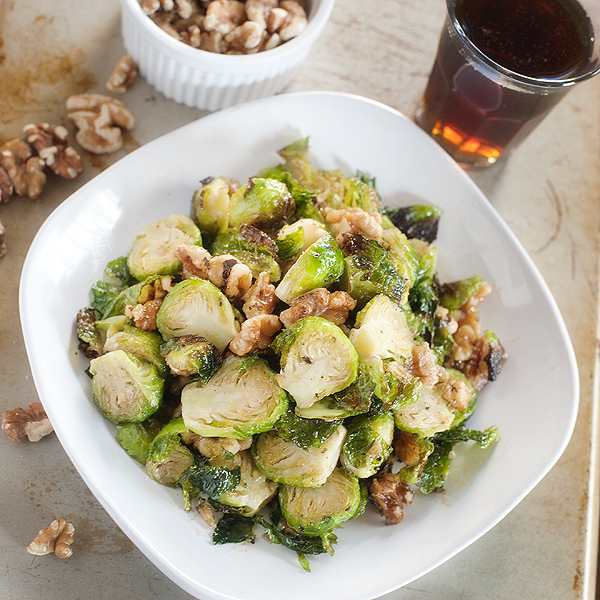 Clearly my favorite thing about Thanksgiving are the sides…specifically the brussels sprouts. I would love to know what your favorites are!
And ps…this can be served room temperature.
Enjoy!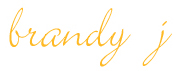 maple roasted brussels sprouts with walnuts
Ingredients
1lb fresh brussels sprouts, halved, outer leaves and bottom hard stem removed
¼cup chopped walnuts
¼cup maple syrup
3tbsp olive oil (plus more for greasing pan)
¼tsp garlic powder
¼tsp onion powder
salt
pepper
Instructions
Preheat the oven 400ºF and grease a baking sheet with olive oil (can also line with foil to make clean up easier)
In a large bowl, toss the brussels with 3tbsp olive oil, garlic powder, onion powder, ½tsp kosher salt and some fresh cracked black pepper. Place cut side up on prepared baking sheet and roast for 5 to 7 minutes, or until brussels begin to soften ever so slightly. (Any leaves that fall off while tossing should be left in bowl to roast the 2nd time in the oven. They will burn if you place them in oven for both roastings.)
While brussels are roasting place maple syrup, walnuts, ½tsp salt and some pepper in the same bowl that brussels were tossed in. Give it a good stir.
Take brussels out of oven and carefully place back in bowl with syrup/nut mixture. Toss gently.
Place brussels (nuts and all) back on baking sheet, cut side up, and roast for another 5 to 7 minutes or until edges begin to brown. If you want them extra crisping turn on the broiler but be careful not to burn the nuts. Serve warm or at room temperature.
recipe adapted slightly from Honest Fare