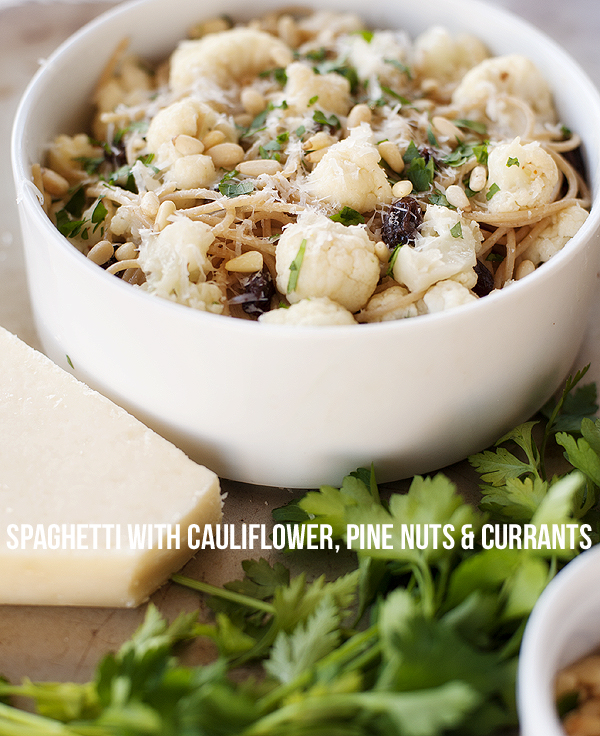 Cauliflower and spaghetti?!… Yes. Raisins too?!… You better believe it.
I am well aware that this unconventional pasta dish sounds a little odd but you guys, it's flipping delicious. There's something about the buttery noodles, sweet raisins, pine nuts and tender cauliflower that just work. (And if you really think about it they totally should.)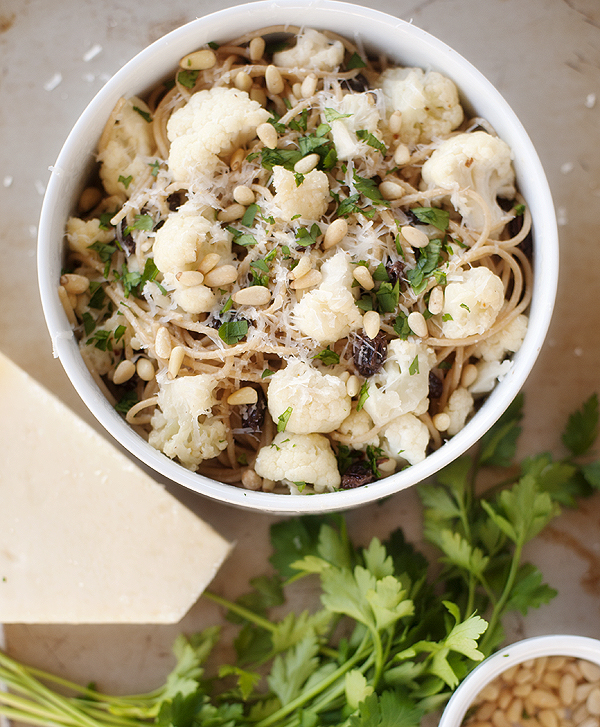 This was a nice change of pace on an evening where everything sounded blah.
Nachos…nah. Pizza..uh-uh. Chili…yuck.
We needed something fast and different. A recipe that required no more ingredients than what we had on hand. For the first time in a long time I reached for my cookbooks over the iPad and decided this sounded perfect. And it was most certainly perfect.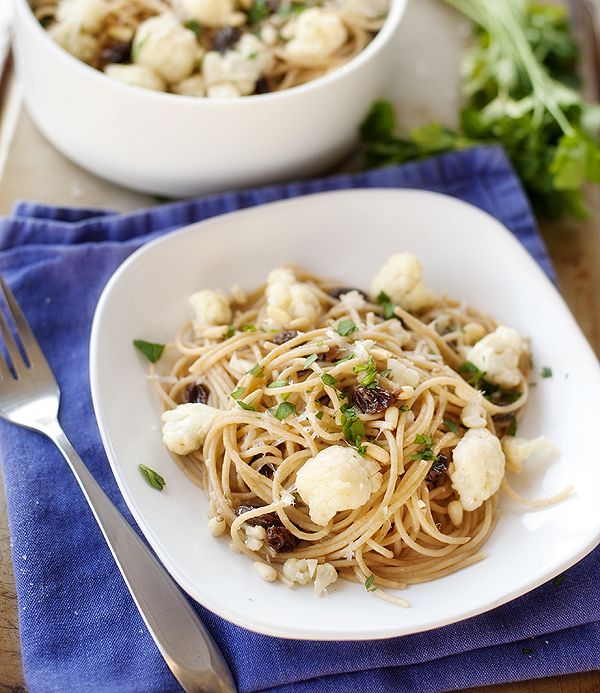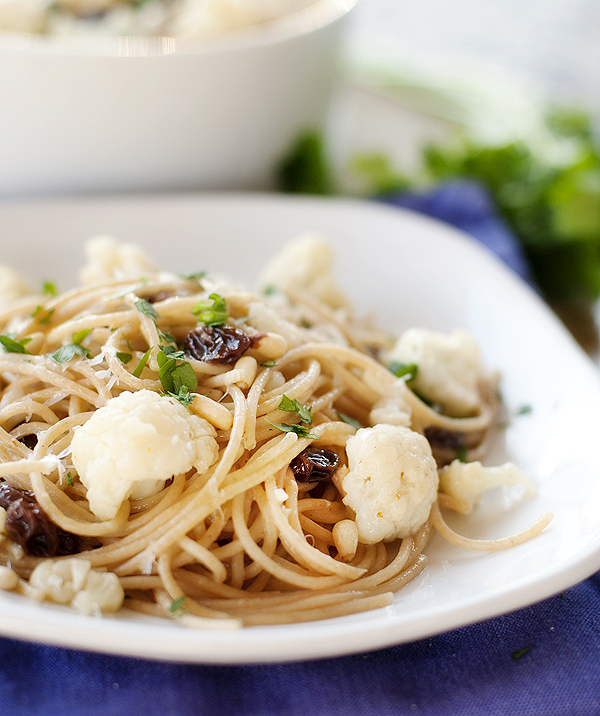 I will not hold it against you if you opt not to try this one. If you are super smart though, and do decide to make it, may I suggest a fried egg on top of the leftovers the next day?  (The only way we eat leftover pasta in our home.) Adding that ooey gooey cheesy-esque texture takes this to a whole other level of yumminess. But all you "no way I'm eating pasta with raisins" haters will just have to take my word for it.
Enjoy!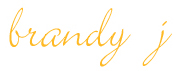 spaghetti with cauliflower, pine nuts & currants
Ingredients
⅓cup pine nuts, toasted (either in pan or oven @ 350ºF for 8 minutes)
1 medium head of cauliflower, broken into small florets
½cup currants or raisins
½cup water
¾tsp salt
6tbsp butter
2tbsp olive oil
4 cloves garlic, minced
¼tsp dried red-pepper flakes
1lb spaghetti (I used wheat)
¼cup grated Parmesan cheese, plus more for serving
3tbsp chopped flat-leaf parsley
Instructions
Fill a large pot with water and bring to a boil. Once boiling add spaghetti and cook until al dente.
While waiting for water to boil (and while paste is cooking) place cauliflower, currants, water and ¼tsp of salt in a large frying pan. Bring to a simmer over medium heat and cook about 3 minutes, covered - or until cauliflower is tender. Remove mixture from pan and set aside.
Put the butter in the pan (still at moderate heat) and cook until butter begins to brown, about 3 minutes. Add the cauliflower mixture, rest of salt (1/2tsp), olive oil, garlic and red pepper flakes. Cook and stir for one minute.
Before pasta is done cooking reserve 1 cup of the pasta water. Place pasta in large pan with cauliflower mixture, add pine nuts and Parmesan cheese and stir. Add a little pasta water if pasta seems dry. Salt and pepper to taste. Place in large serving bowl and sprinkle parsley and remaining cheese on top.