If you are anything like me you are frantically wrapping up costumes for tomorrow. The kids are pretty much done – Sticky and I's ensembles have some work to be done but I know that somehow, someway things will come together. They always do.
Just like last year, we have a family costume and then Stick and I need something for a fantastic Halloween event we attend at the Wassenberg Art Center. Last year's was far too fabulous and easy – making finding one for this year extra difficult. We landed on something easy, I am not certain how fabulous it is yet though. (We and you shall see.) Here were some of our runner-ups for consideration: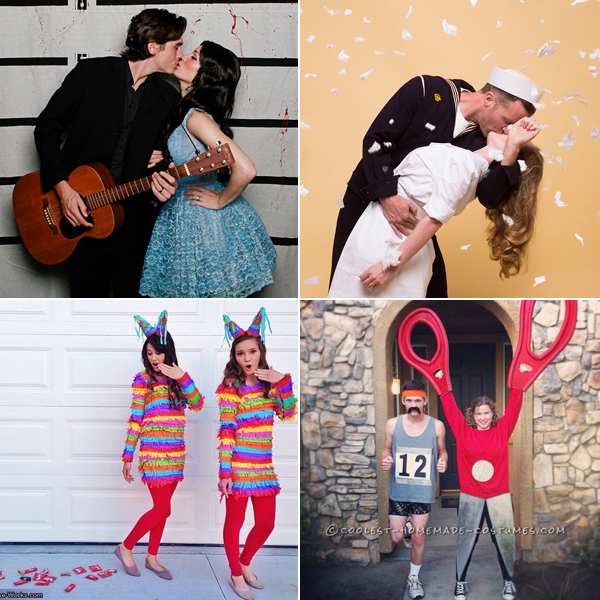 June and Johnny Cash – serious contenders that I am glad we decided against since it was done in our small community just last weekend. (It's like wearing the same dress, you don't want to show up wearing the same costume as someone else!) /The Kissing Sailor – I love, Love, LOVE this one… but we weren't sure everyone would get it unless we were in the kiss pose all night. As much as I love kissing my man that's not exactly practical. (But I still love it.)/Pinata – this is one is a little "everywhere" at the moment but I think it's adorable and very doable for anyone. The other person doesn't even have to be a piñata. They can simply be the party goer with a blindfold and a stick./Running with Scissors – this one I wanted to post for the sheer fact that I think it is funny and brilliant! Seriously, these two OWN Halloween in that get-up!
Please share ALL your costume fun by tagging #PPJHalloween! I will be sharing some of my favorites!
xo,