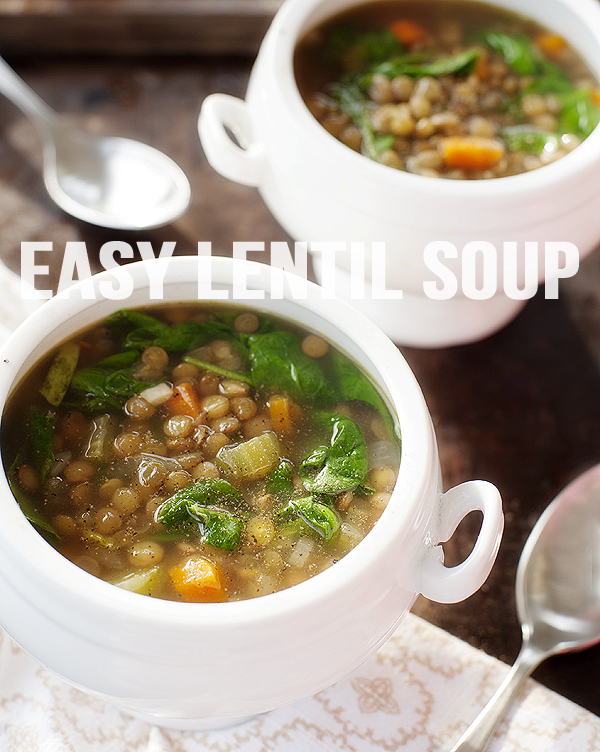 Lentil soup has been on my radar for quite sometime. It's something I order quite a bit in restaurants but have never made at home. This was my first attempt and I am very happy with the outcome. Warm, comforting and filling – just as a soup should be. And we can't forget about the added bonus of being healthy. Always a plus this time of year when binge eating, carbs and sugar seems to rule the world.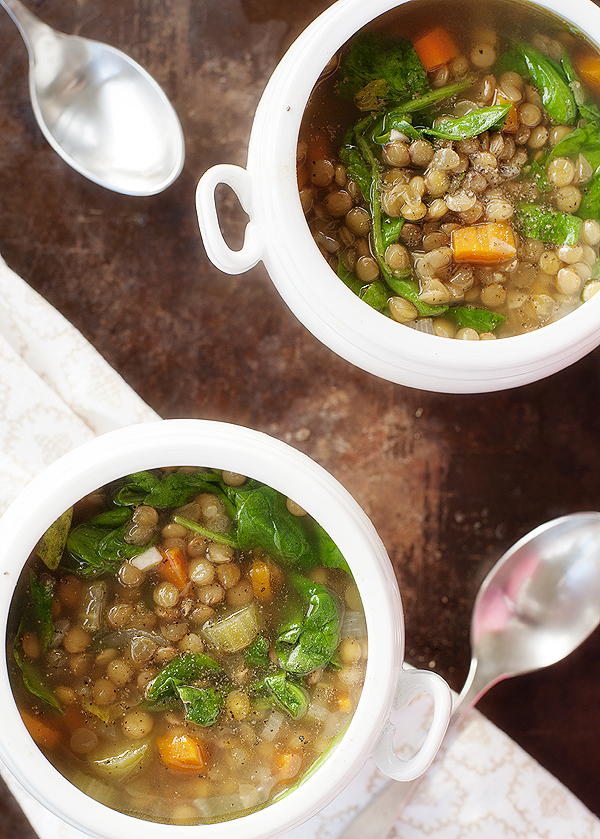 Something that I have been experimenting with lately is charring my garlic in their peels before mincing. It does not add on much additional work time…but it does add a whole lot of flavor that plain old cooked garlic does not have. You can skip the step if you want to but at you have got to try it at least once.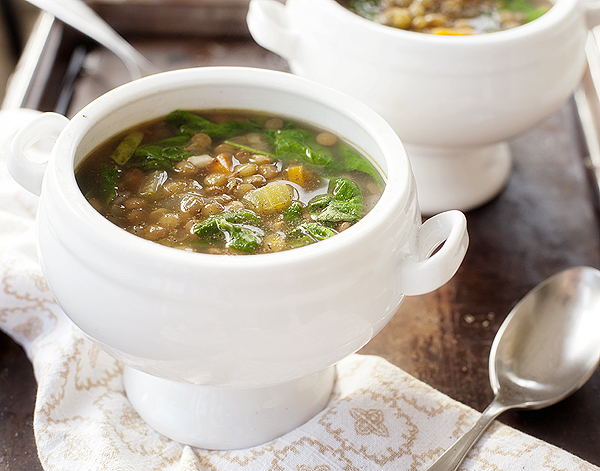 The only thing this soup was missing for me is some crusty bread (wait, what was I saying about being healthy???). But even sans the crusty bread I was 100% happy with this easy to throw together soup. I think you will be too!
Enjoy!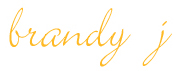 easy lentil soup
Ingredients
4 garlic cloves in their peel
3tbsp olive oil
1 small onion chopped
2 carrots chopped
2 celery stalks chopped
1tbsp cumin
2 cups uncooked lentils
2qts vegetable or chicken broth
1 bay leaf
one parmasen rind (optional but highly suggested - simply throw rinds in freezer and save for broth soups)
salt and pepper to taste
fresh spinach (optional)
Instructions
Heat a large pot over medium heat and throw cloves in (with peels on). Char both sides of peel, garlic should smell amazing.
Remove peels and coat bottom of pot with olive oil. Add carrots, celery, onion and cumin - cook for a few minutes. Peel and chop garlic and throw in pot. Sauté for a few minutes and then add stock, bay leaf, lentils and rind.
Bring soup to a simmer and cook for 30 minutes. Fill a bowl with fresh spinach leaves and pour soup on top.